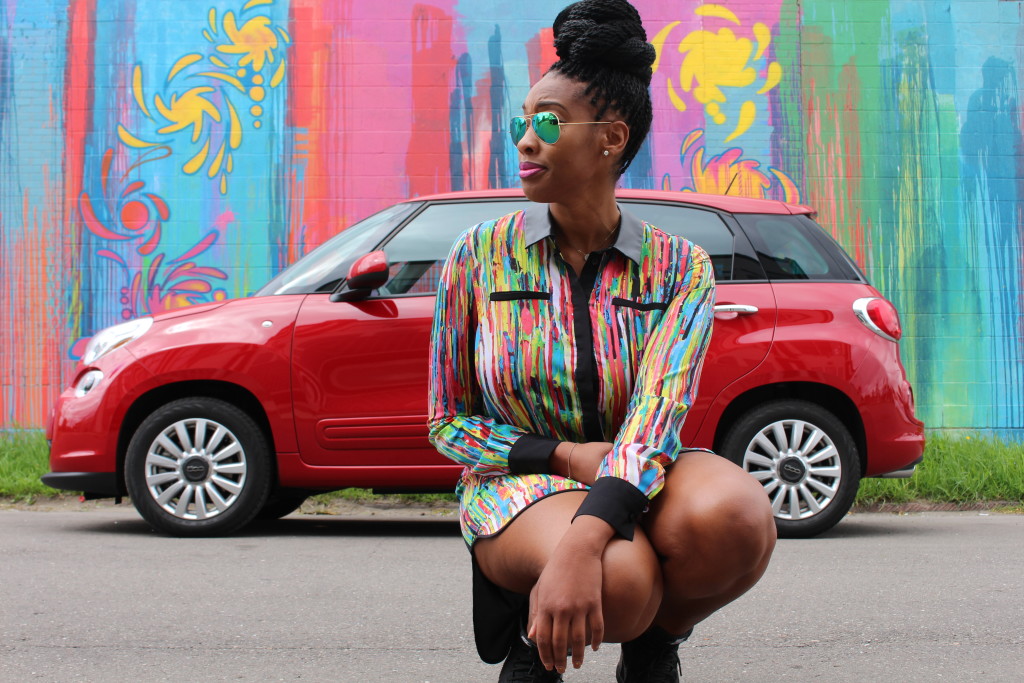 Hello Friday!  There's no happier time of week that the day that we welcome the weekend! As the days get longer, my dresses get shorter (Hey, I'm pre-gaming for summer!) With my favorite mid-Spring (not-quite-summer) frock and sneakers, I'm ready to take on the weekend in style!
Check out a few of my favorite shots from this week's shoot with the Fiat 500 L below!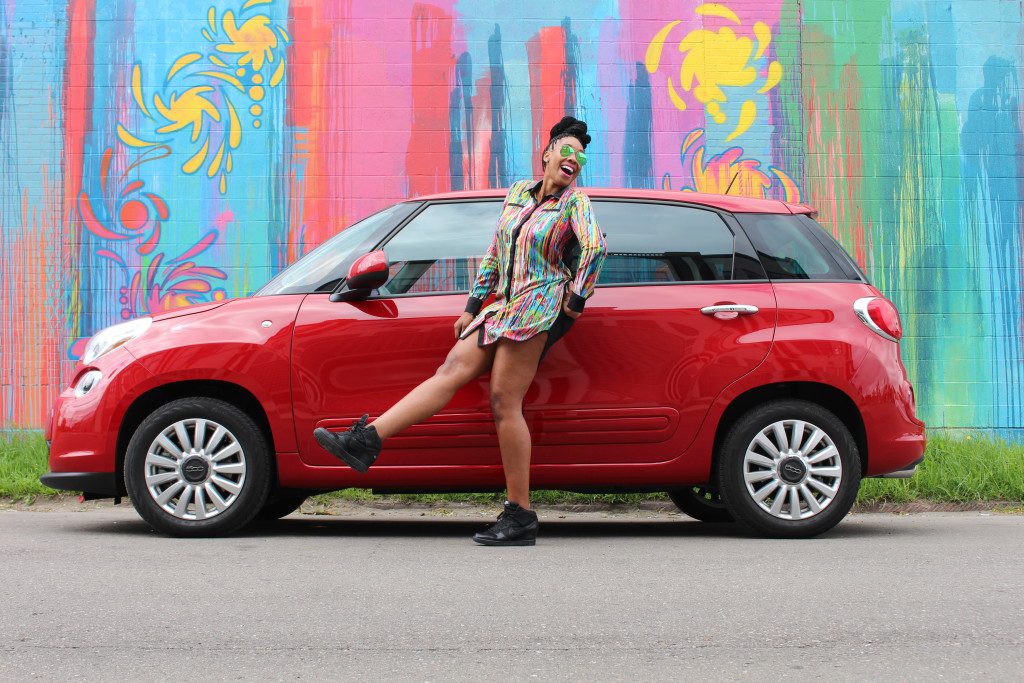 Covered in Happiness from head-to-toe.
I love easy style! Chances are you'll find me in everyday wear that easy to throw on and go!  Since I'm a tall curvy girl, it's important that my style feels chic and confident no matter what.  So pairing a short and sleek shirt dress with wedge sneakers was just the style and comfort I needed!
Can you believe that on my way to another shoot location, I just happened to come across this colorfully graphic wall and said, This is it! The similarities between my shirt dress and this mural were uncanny – so of course an impromptu photo shoot was meant to be!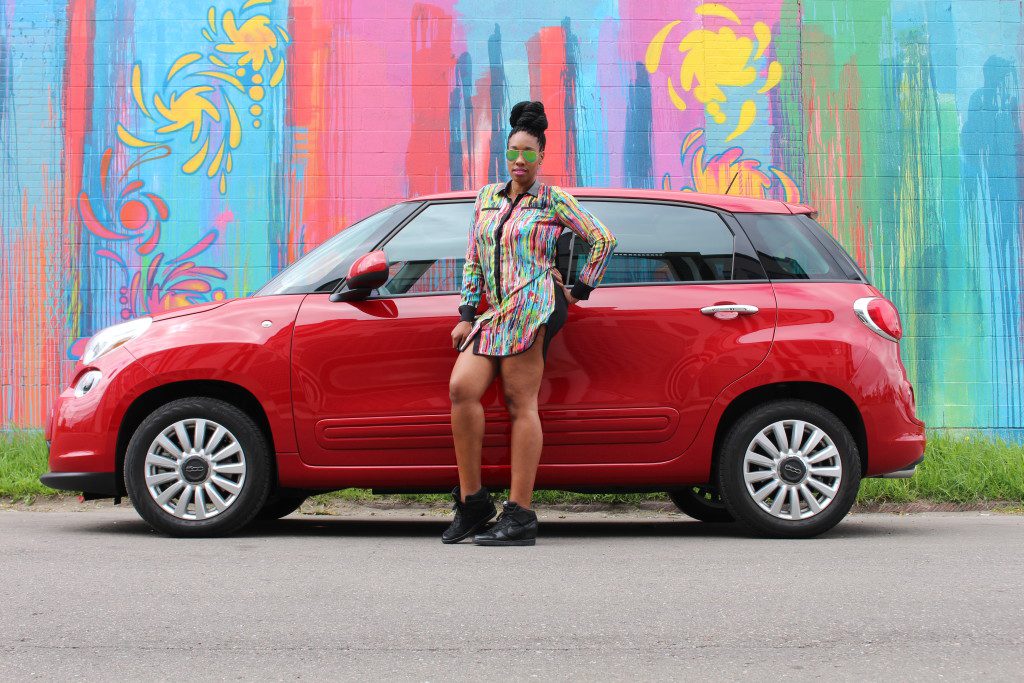 Shirt dress: Prabal Gurung x Target (Sold Out)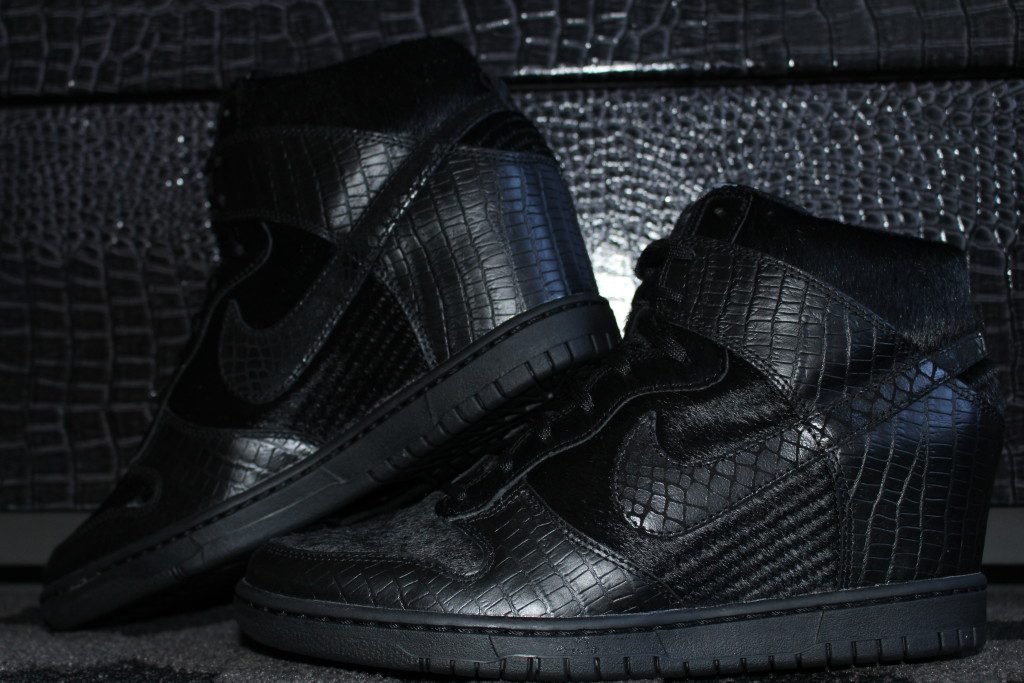 Shoes: Nike x Undercover Dunks (Sold Out)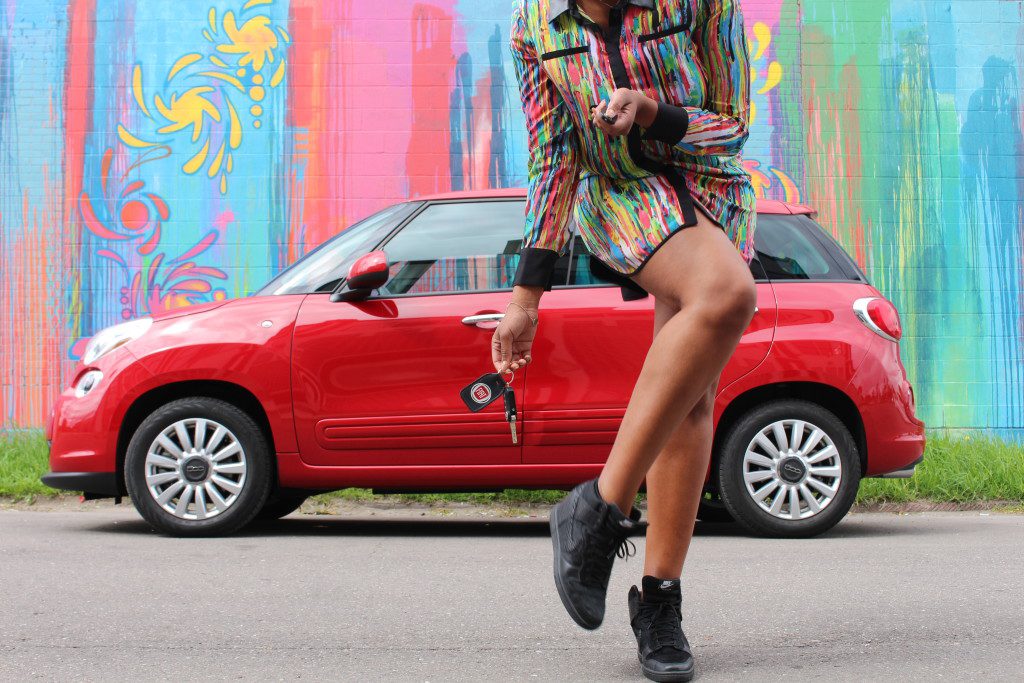 Steppin to the beat of my own drum…
Sunglasses: Ray-Ban
For more on the 2015 Fiat 500 L visit DivasDriveInHeels.com soon!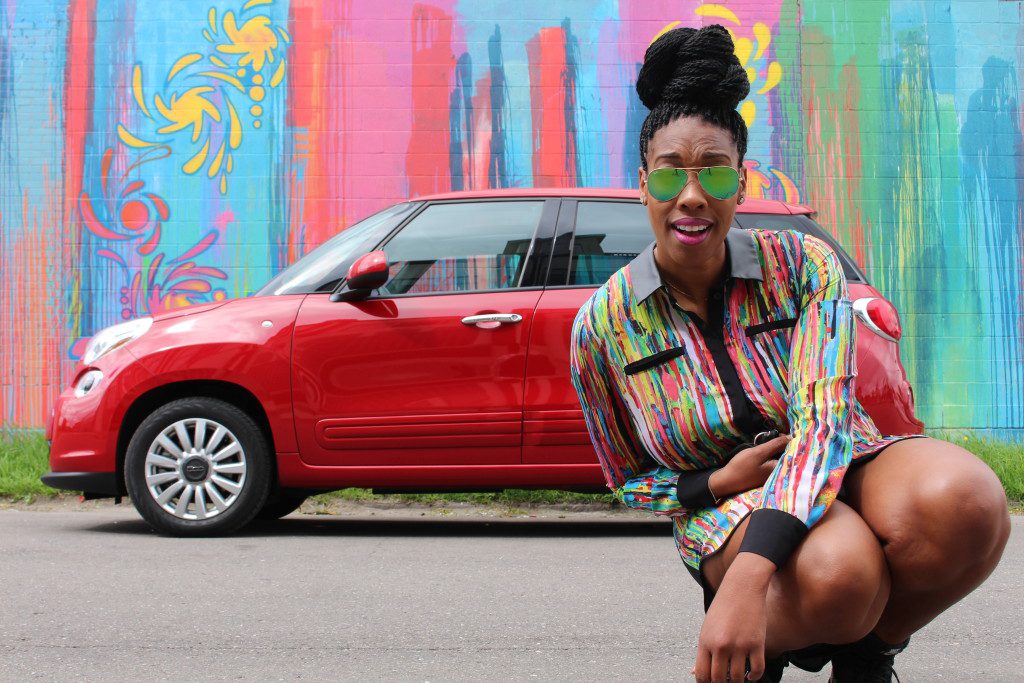 Hello Weekend, is that you?  I've been waiting on you (at the door) all week long!
Cheers to the weekend & I'll see you all next week!
Comments