Not all crossover SUVs are created the same and if you're looking for a small SUV that bridges the gap between hybrid and fully electric vehicles, the Kia Niro is it.
Dripping in a fiery Runway Red exterior color, the Kia Niro is smaller than most electric and hybrid SUVs, but what it lacks in size, it more than makes up in personality and performance.  Discover how the 2020 Kia Niro PHEV EX Premium could be just the SUV you need to cross into the hybrid lifestyle below.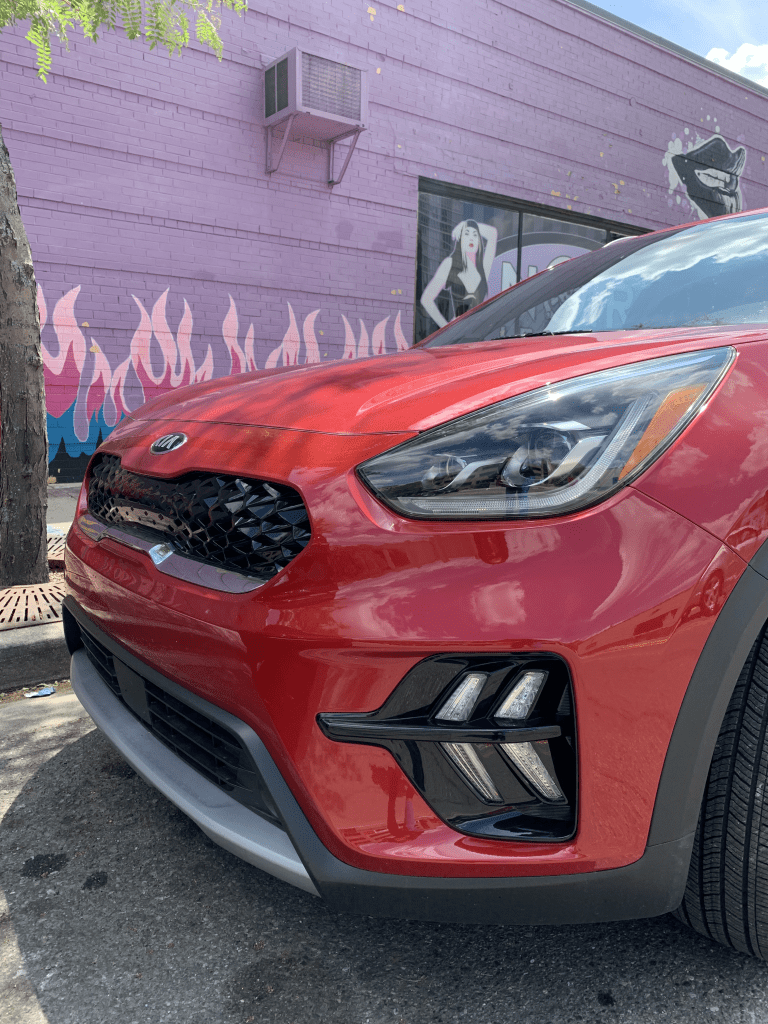 Style
The Kia Niro has a refreshed exterior design with updated front and rear styling.  The Kia Niro's charcoal-colored interior is sleek with ventilated seats, a heated steering wheel, and wireless charging. The rear seats come equipped with plenty of room, storage, and utility space.  Not suited for transportation of a large family but with seating for five, you'll find enough space and storage that you would expect out of a small SUV. The interior design is functional when it comes to the buttons, switches, and infotainment system. The multimedia system is user-friendly with easy-to-find (and use) controls within arms reach, making it easy to use without taking your eyes off the road.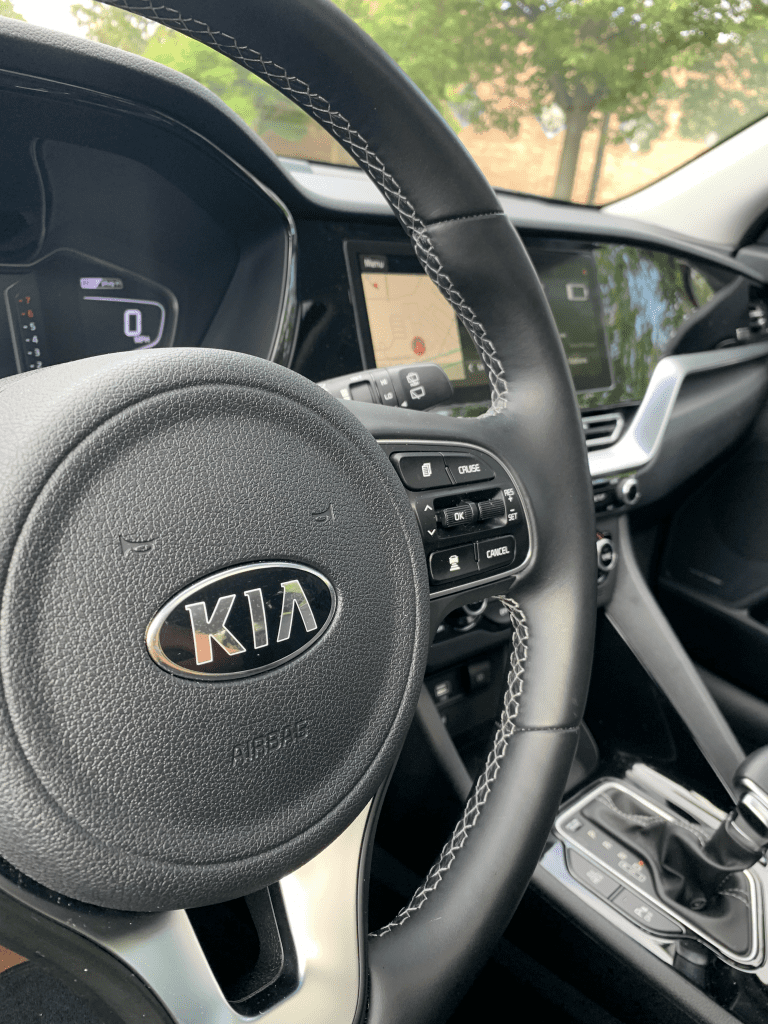 Connectivity
With the Kia Niro, you're in control the moment you set foot inside the driver's seat.  An available 7-inch LCD cluster puts digital driver information at a glance. Other available comforts include a 10-way power-adjustable driver's seat, heated and ventilated front seats, and a heated steering wheel.  The standard 8.0-inch touch screen display and the available 10.25-inch touch-screen display with split-screen capability allow access to standard Apple CarPlay and Android Auto and available features like the Voice-Command Navigation System. Standard wireless Apple CarPlay and Android Auto keep you connected on the go, complemented by an available wireless phone charger, USB ports, and Bluetooth support for multiple simultaneous connections.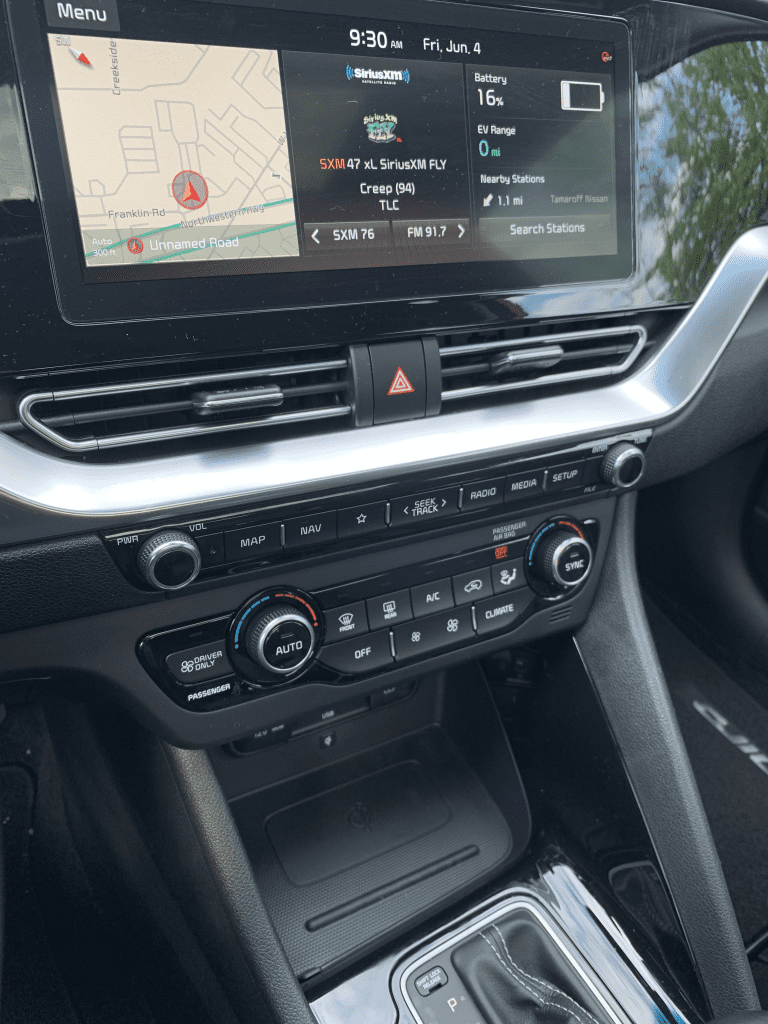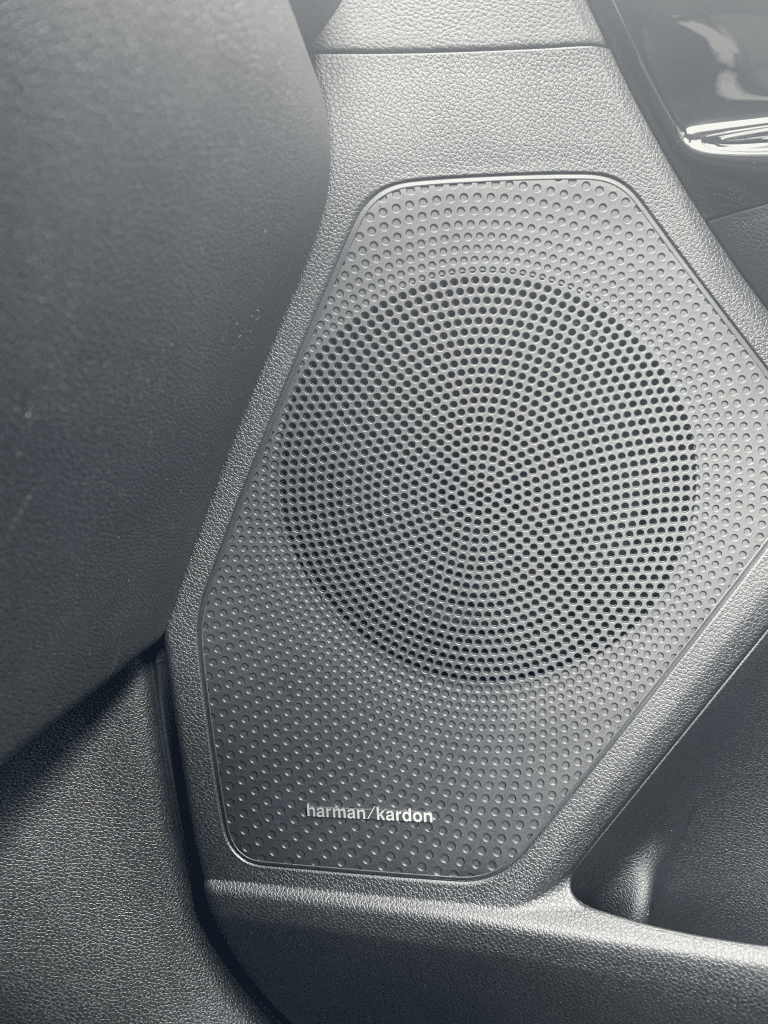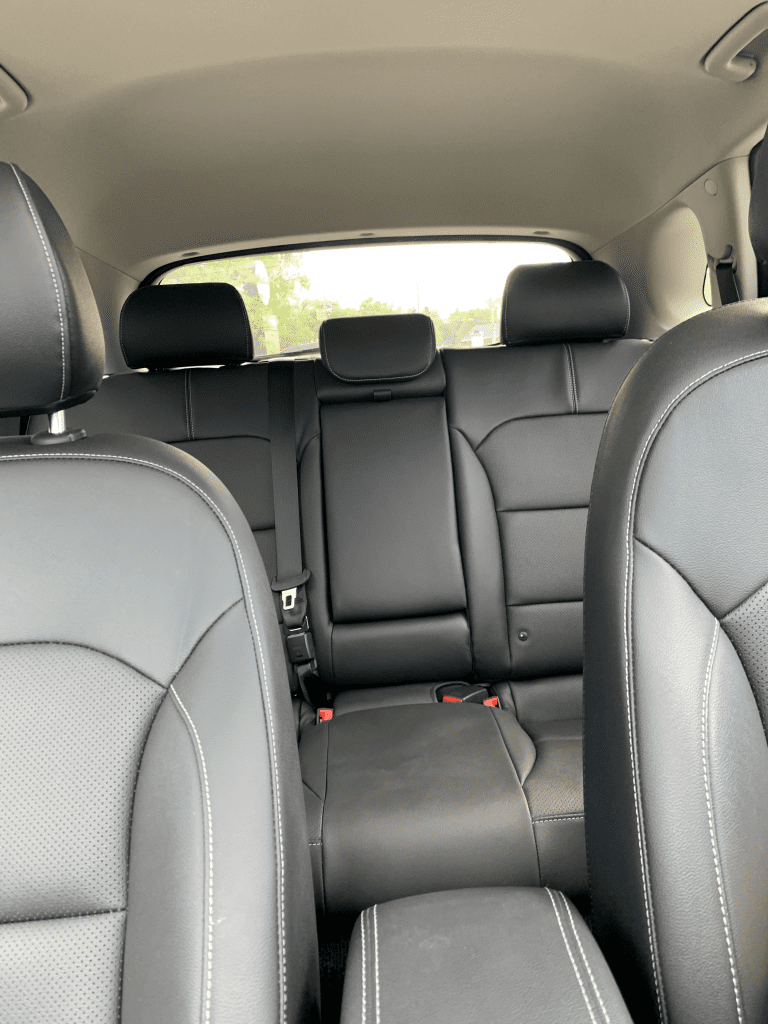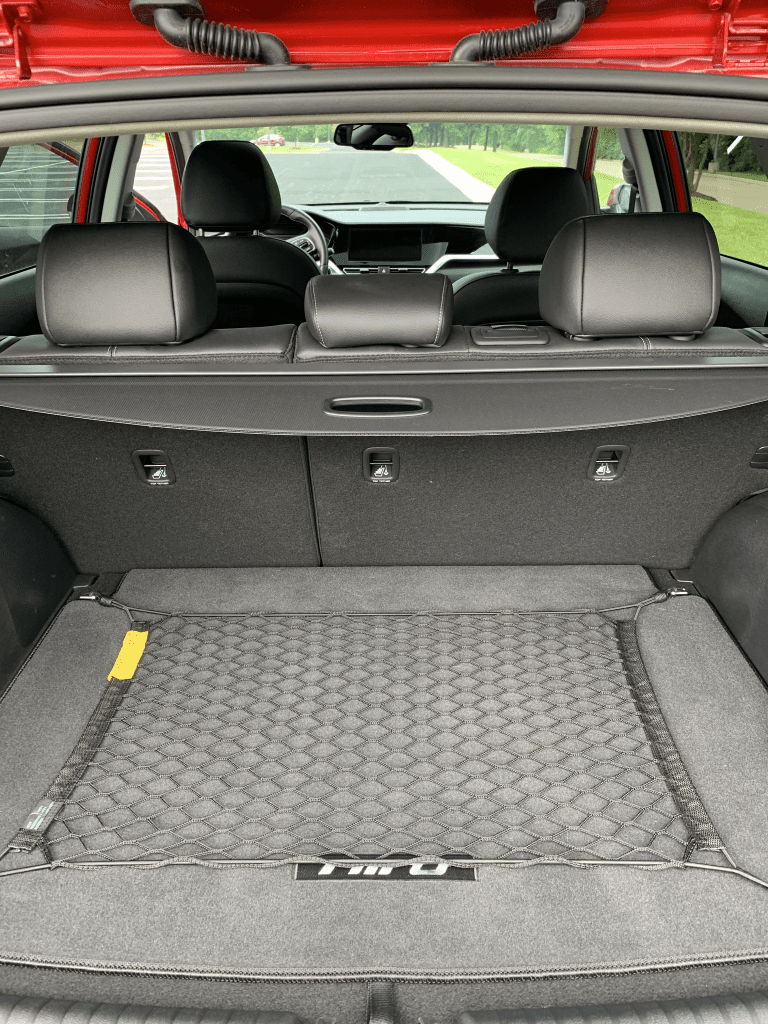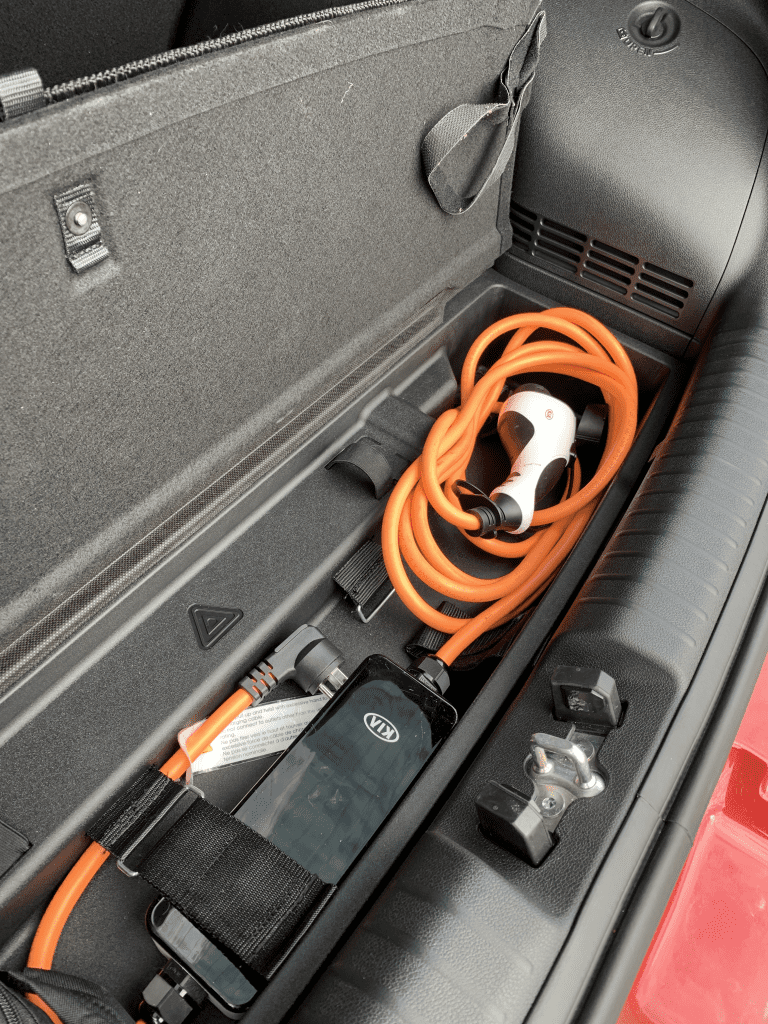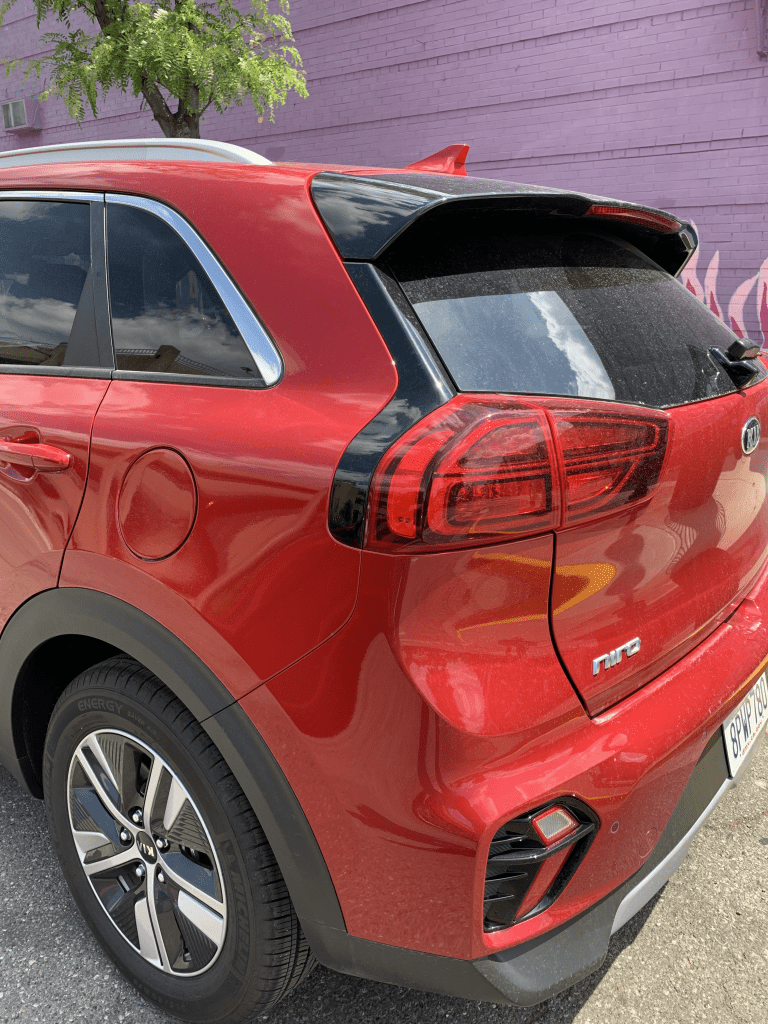 Hybrid Highlights
Kia's Full Parallel Hybrid System combines a hybrid-optimized 1.6-liter engine with an efficient electric motor and a powerful lithium-ion polymer battery, delivering an EPA-Estimated 46 MPG combined and 105 MPGe. Niro Plug-In Hybrid gives you the option to go all-electric using a high-density, lithium-ion polymer battery with an EPA-estimated all-electric range up to 26 miles. Regenerative Self Charging captures the energy produced while you slow down and uses it to recharge the lithium-ion drive battery. The Niro Plug-In Hybrid offers an EPA-estimated 26 miles of electric range with a fully charged battery. When the battery runs out of juice, the Niro Plug-In Hybrid can continue using its gasoline engine. As with all plug-in hybrids, the more you can recharge Niro typically using a 120-volt household outlet or a 240-volt charging port the less gasoline you'll use.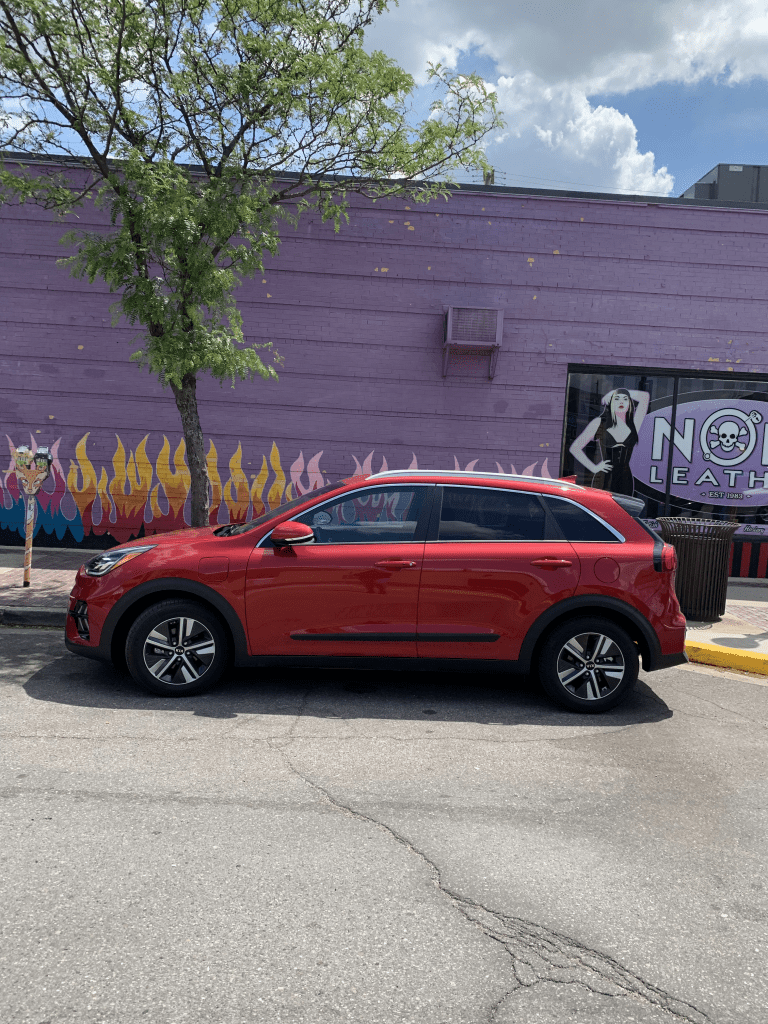 Overall, the Kia Niro PHEV EX Premium is a fun, entry hybrid that's great to drive, efficient, and packed with tech, comfort, and convenience.  While this premium review model starts at $38,085, you can easily get inside of a lesser trim model for less than $25,000.  For more information visit Kia.com.