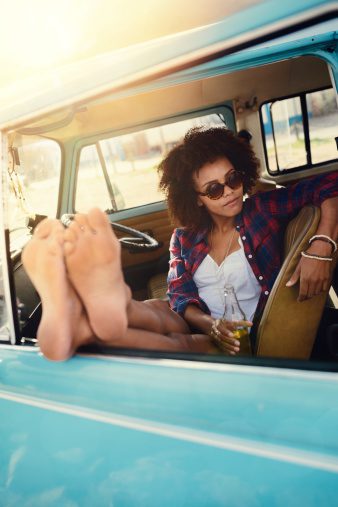 It's that wonderful time of year again — when you grab up your girlfriends, family and start planning your next amazing road trip!  To help get you on your way, I've gathered six of the best road trip travel apps out there. They'll all help you narrow down where to go and, once you've picked a killer spot, what to see and do. Once you're packed and ready to go, make sure you download these 6 travel apps to kick off your summer road trip right – start your engines and get ready to hit the road!
If you're on the road then there's nothing better than having a good strategy on planned pit stops.  The Rest Areas app shows rest area locations throughout the US highway system.  The app shows your distance to the nearest rest area, includes street views for better navigation and to make sure it's not a super creepy location there are Flickr photos available to give you a good look at the rest stop grounds.  (Free)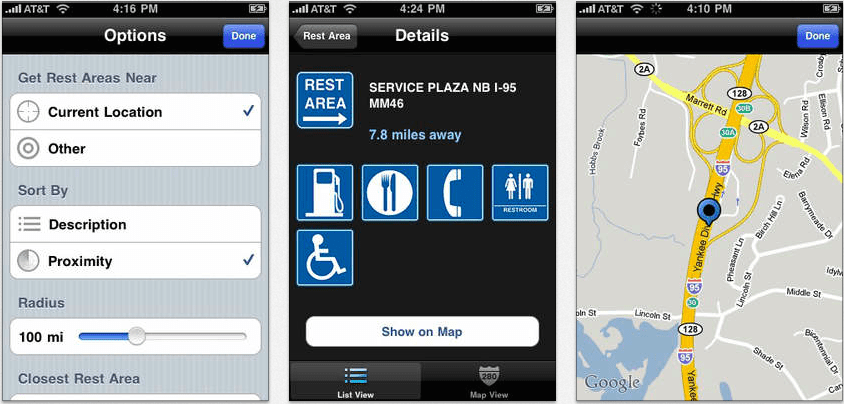 For over twenty years, the SAS Survival Guide has been the definitive guide to surviving any situation, anywhere in the world.  From First Aid essentials to hunting and even a guide to prepare you for an unexpected disaster – former SAS soldier and instructed, John Wiseman puts the elite survival training techniques of Britain's toughest fighting force right in the palm of your hand.  ($5.99)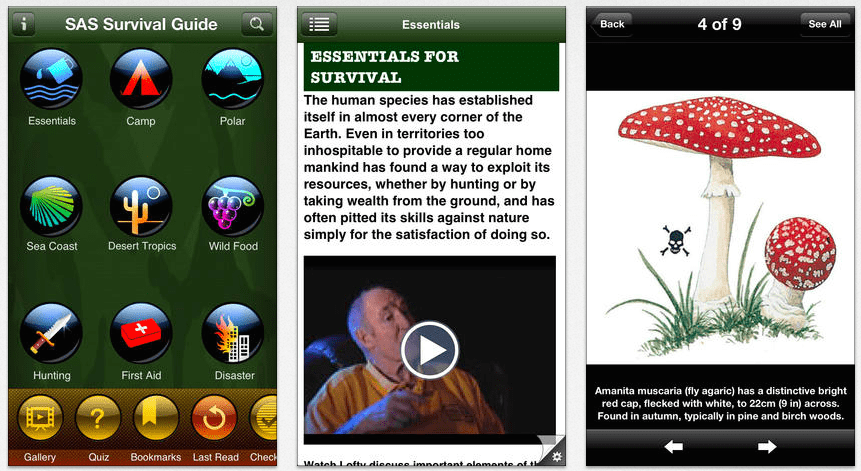 Looking for a last minute place to stay during your road trip?  Airbnb has you covered!  Make travel planning as mobile as you are with the Airbnb iPhone app.  With over 450,000 listing in more than 34,000 cities, Airbnb connects you with the experience that's right for you.  Discover and book long-term or short-term sublets, legendary properties, vacation homes and more right from your iPhone or iPad.  (Free)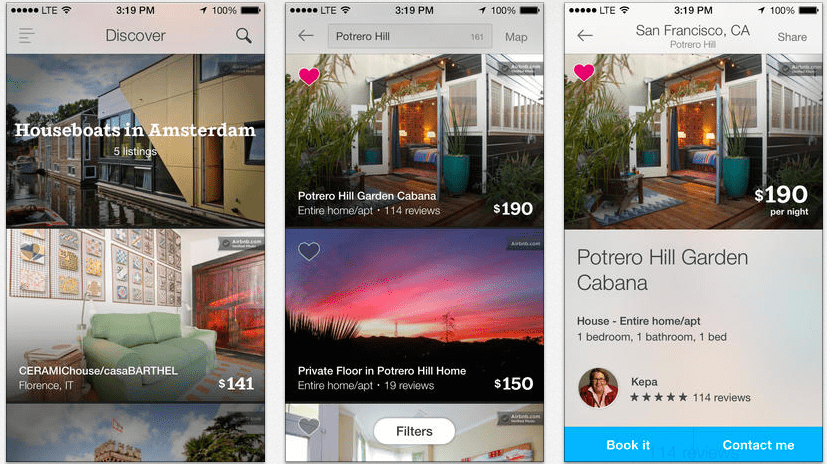 If you wandering into a city for the first time, live like a local with the Triposo app.  Triposo is the best travel guide right in the palm of your hands.  The app includes a city guide with information about all the major sights, a list of great restaurants and different nightlife options.  It even comes with a currency converter (Hello Canada), weather and local phrases that'll have you speaking like a local in no time.  (Free)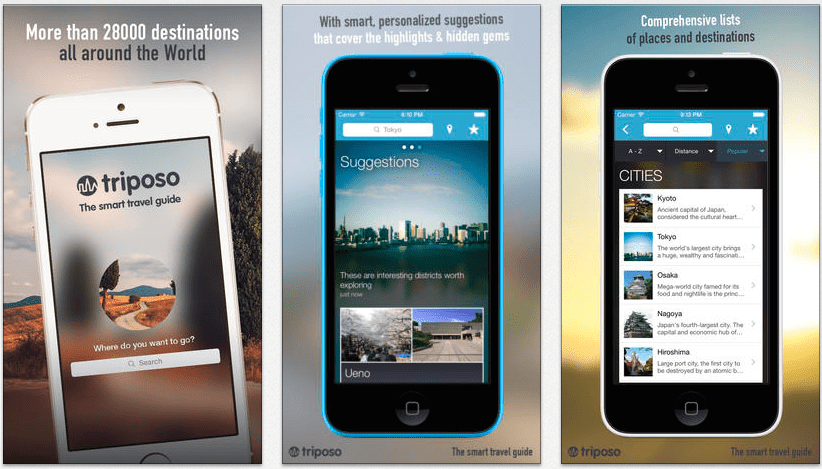 Since the last thing you want to do is end up stranded because you ran out of gas, the Gas Buddy app is a no brainer!  This app is tried and true with over 35 million users saving money on fill-ups everyday.  GasBuddy uses crowd-funded gas price information (provided by users) to bring drivers together to support the common goal of saving money on gas.  You can find cheap gas near you via gps or you can enter city/zip/postal code to plan your road trip route accordingly.  (Plus GasBuddy offers points and prizes for gas reporters and a chance to win $100 of gas everyday.)  (Free)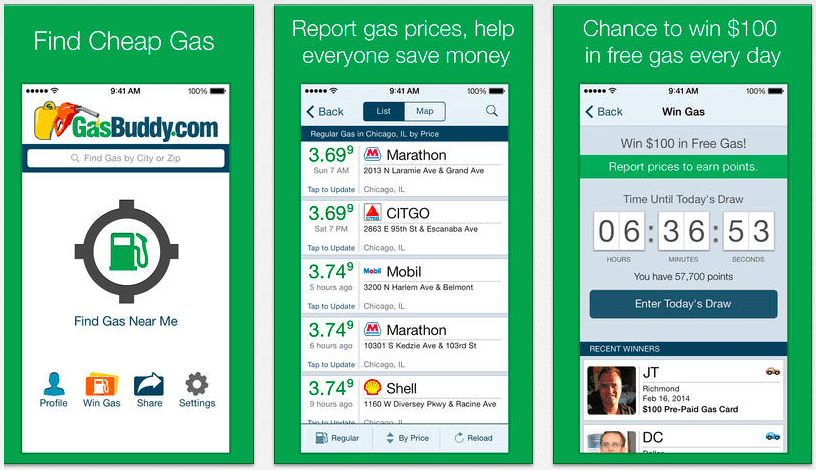 In case you need to build your itinerary with "things to do" off the beaten path, the Peek app is the only travel advisor you'll need.  Peek is your one-stop shop to discover and book amazing activities.  Whether it's going swimming with the sharks or eating you way through a local culinary walking tour, Peek has selected the highest quality activities at the best prices guaranteed.  Once you take the quiz to discover your travel persona, you'll receive personalized activity recommendations, handpicked by Peek just for you!  (Free)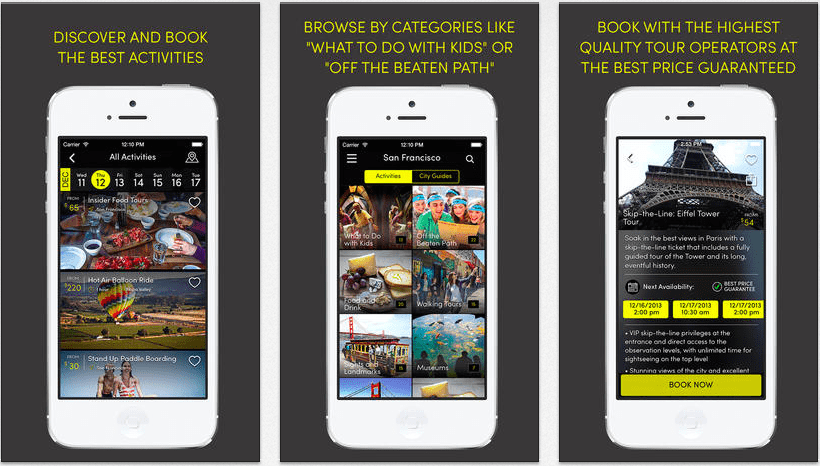 With all the road-trips taking place this summer, these are the best apps that'll keep you prepared, safe, entertained and even save you some cash.  Now that you have a roundup of travel apps to prepare you for your next road trip, where are you heading to first?
Comments