Valentine's Day is this Sunday, February 14th.  Let's face it, sometimes the men in our lives need a little "help" when planning the perfect Valentine's Day night out.  From creating the "perfect" date to the gift and even the flowers – the pressure is on make this Valentine's day a memorable one.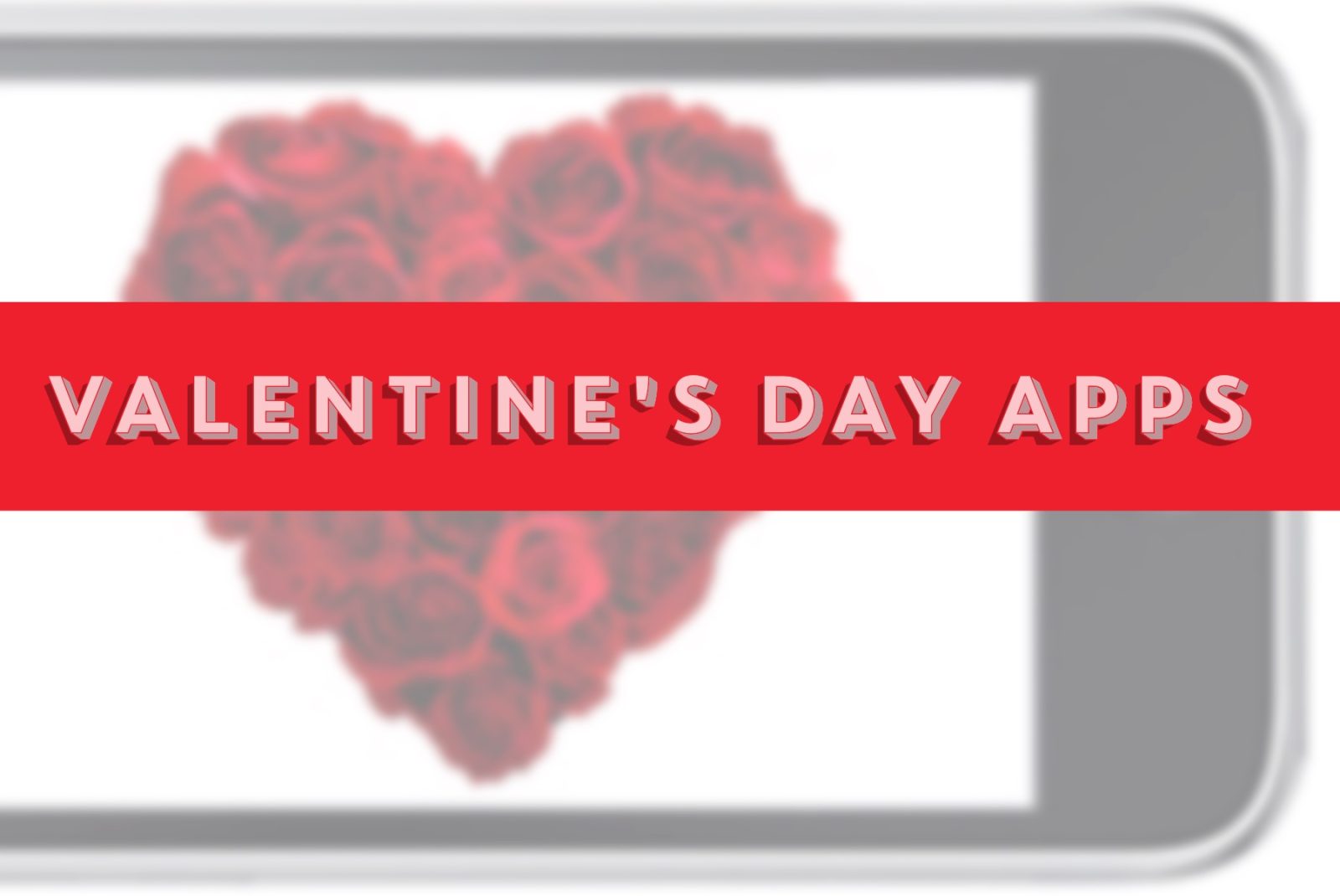 If your significant other could use a little boost in the romance department for Valentine's day, why not give them the advantage they need with the help of technology?  Dinner, gifts and even romantic getaways, discover 6 apps to help plan your Valentine's date night below!
Is a personal shopping service that connects people with real (human) shoppers, on-demand and for free. Customers give us a general idea of who or what they are shopping for (from clothing to home decor to gifts) and our shoppers provide personalized recommendations within 24 hours. Tryscratch.com
Groupon: Looking for a great entertaining night out?  What about a nice day at the spa or an affordable weekend getaway? Most deals are lodging-based, like a Napa Valley B&B weekend — but you'll also find the occasional 3-day Caribbean cruise in the mix as well.  In conjunction with travel giant Expedia, Groupon Getaways offers handpicked deals on hotels and resorts – best of all, with a booking guarantee. Score $10 off your next Groupon purchase here.
OpenTable: Whether it's over aphrodisiacs like oysters or escargot or your favorite spot for fried chicken or sushi.  Score that hard to get restaurant reservation with the #1 app OpenTable.  Making Valentine's day plans with this app is essential for a seamless night out dining and beyond.
Flowers: Nothing says Happy Valentine's Day, like the gift of amazing flowers.  No matter if it's roses or lilies, the gift of love is spelled F-L-O-W-E-R-S.  Not all flower delivery apps are created equal, but if you're going to spring for flowers from your smartphone, 1-800-Flowers.com, FTD Flowers and ProFlowers are the highest rated companies to keep your love in bloom.
Fandango: Dinner and a movie goes hand in hand for Valentine's Day and Fandango has you covered with your favorite movies in the palm of your hand.  With Fandango, you can order tickets in advance (even score tickets to new swanky dine in theatres too.) Take in an Oscar-nominated flick or find a new favorite that you've missed with reserved seating with Fandango.com.
Uber:  Start and end the night with a romantic ride in a sexy suv or svelte black car with uber.  Sure you might be paying a little more but a special night deserves a special ride out.  Want to score $15 off your first ride with Uber? We've got you covered!  Use our Uber code: uberDivasandDorks or click here.
Comments