From the real streets of the Motor City, we've highlighted the hottest wheels and now we're flipping the script to highlight The Strait[s].  Bringing the true mystery of Detroit fashion into the forefront –  The STRAIT[s] presents an exciting launch like no other, displaying a compilation of its collection and sneak previews of up and coming local designers. Along with the much anticipated fashion showcase, there will be a highlighted array of live music and art work exhibitions by local Detroit artists.
With a name that originates from the French word, de'troit meaning strait, referring to its location on the river connecting the Great Lakes, the STRAIT[s] is connecting Detroit's fashion consciousness and city pride into its designs; which are what inspired the brand, the style — the true definition of Detroit.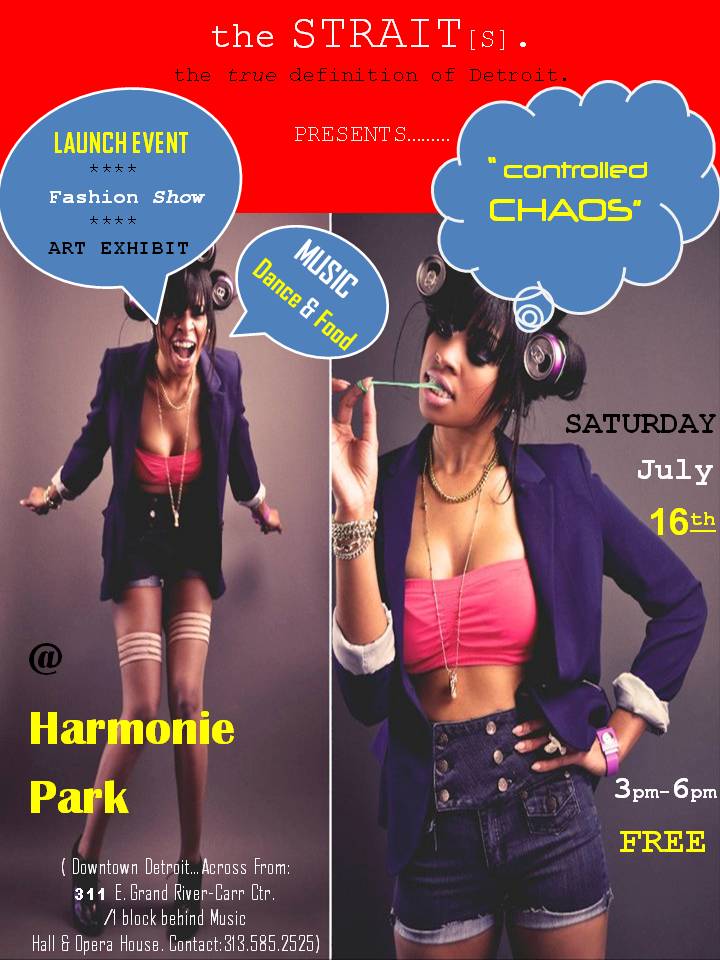 The STRAIT[s] presents "Controlled Chaos", a fashion, art and music exhibition at Harmonie Park
in Detroit, MI on Saturday, July 16, 2011 from 3pm to 6pm. Admission is free with complimentary refreshments.