If you plan on enjoying a fun night out, Uber's newest update is especially for you!  Late nights out with old friends after a couple of drinks may call for an Uber, but if you're at a popular hot spot and it's closing time just about everyone is ordering an Uber. Which one is yours? Uber wants to help you eliminate any confusion as to exactly which car is the one you ordered with a colorful new update.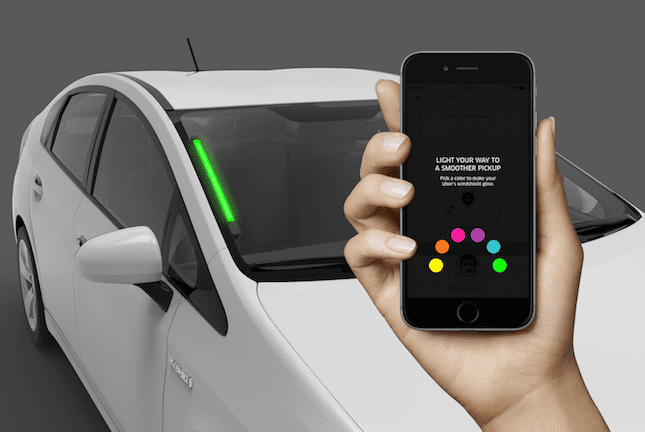 The ride-sharing company is now enabling a new feature they call SPOT. It's so simple and easy to use!  First, you call a car through the app as you normally would. Then, after the Uber SPOT app has matched you with a driver.  After you (the rider) hails a car, you'll be asked to select a color — yellow, orange, pink, purple, blue, or green — while you wait.  Cars that are Uber SPOT-enabled have a light strip in their windshield, and as your car pulls up, that light strip will be illuminated in the color of your choosing. There's no more, yelling your name out loud to drivers and even if you're a tiny bit tipsy, you don't have to worry about getting into the wrong car again.
Currently rolling out in Seattle, we're sure you'll see this feature coming soon to other markets across the country soon!  Have you downloaded Uber's ride sharing app yet – download it and get a free $15 ride when you use our uberDivasandDorks code today.
Comments