The Apple watch has plenty of noteable features, but they don't mean a thing if they're not applicable to you and the way you work and play EVERYDAY!  If you're planning on traveling this summer, why not put Apple's latest wrist wear to good use!  Discover a few ways I'll be using my Apple Watch for summer travel and plan to make the most of your Apple Watch on your next vacation below!
Travel by Plane, Train or Automobile:
No matter if you're checking into your flight, booking your next rail ride or catching an Uber – Apple watch has an app for that!  If you're a frequent flyer of JetBlue, Delta and British Airways your favorite app has just found a new home on your wrist.   JetBlue gives you access to flight status and related information such as gate, flight and terminal numbers, along with a scannable barcode so you don't have to pull out paperwork while juggling luggage; it also gives you a travel countdown to make sure you get to the flight on time. Delta and British Airways have also released Watch apps that offer similar functionality.
Not a JetBlue, Delta or British Airways customer? No worries – there are alternatives!  Frequent travelers should check out these apps from services like TripAdvisor, which lets you view your trip information, see reviews, ratings and even images of your destination. If you're more focused specifically on flight info, you'll want FlightTrack 5, which delivers flight notifications, status, gate changes, as well as flight progress and related information.
Hotel Check-In:
Whether you're planning a last minute Hotels.com purchase or if you're a loyalist to a specified hotel brand, there are some new apps that can help check you in/out with ease and even "unlock" a whole new world while in use.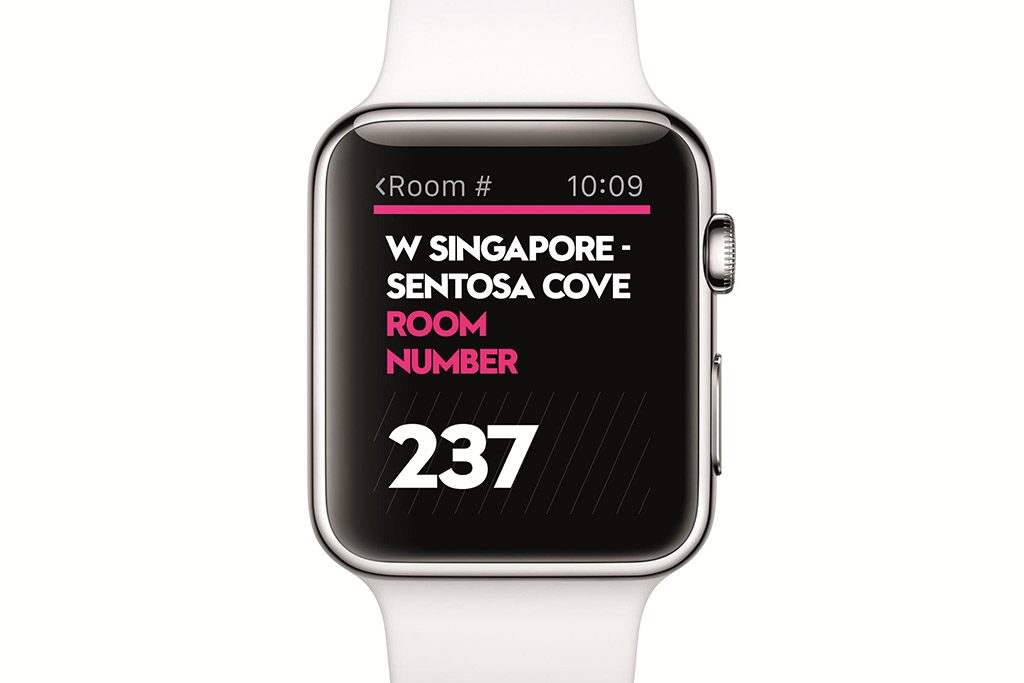 Mobile check-in and arrival and departure information is standard for most hotel apps. Some also feature loyalty information, while only Starwood offers wearers the ability to use the Watch as a key to enter rooms at W Hotels, Aloft, and Element properties. Accor will alert wearers that online check-in is open, too.
IHG's app is all about Dick Tracy-style translation. The hotel has had success with a similar iPhone app, so it ported over certain features to the wrist.
Working It Out:
Love keeping fit but could use a little extra push to stick to your fitness regimen while on vacation?  If you're into quick workouts, try the VimoFit 7 Minute Workout app. It guides you through a variety of exercises directly on the Watch. Since the app store is stocked full of great apps, RunKeeper isn't  the only running app to have a Watch counterpart: Argus, Map My Runand Runtastic have also been updated with Watch support.
What are you looking forward to discovering first on the Apple Watch device?  How do hope the Apple Watch will improve your life? More productivity, less starring at your smartphone? Share your feelings about how to use the Apple Watch in the comments below!
Comments