If you happen to be one of the many new wrists sporting an Apple Watch this year, you've probably noticed how important it is to style your peice of wearable tech to make it your own. In a world where hundreds of new Apple accessories are released practically everyday, it's super easy to find yourself drowning in search of the right accessory for you.
Just in case your holiday plans include gifting or receiving an Apple Watch this season, our roundup of the best Apple Watch accessories of 2015 will point you in the right direction of the best Apple Watch accessories for you!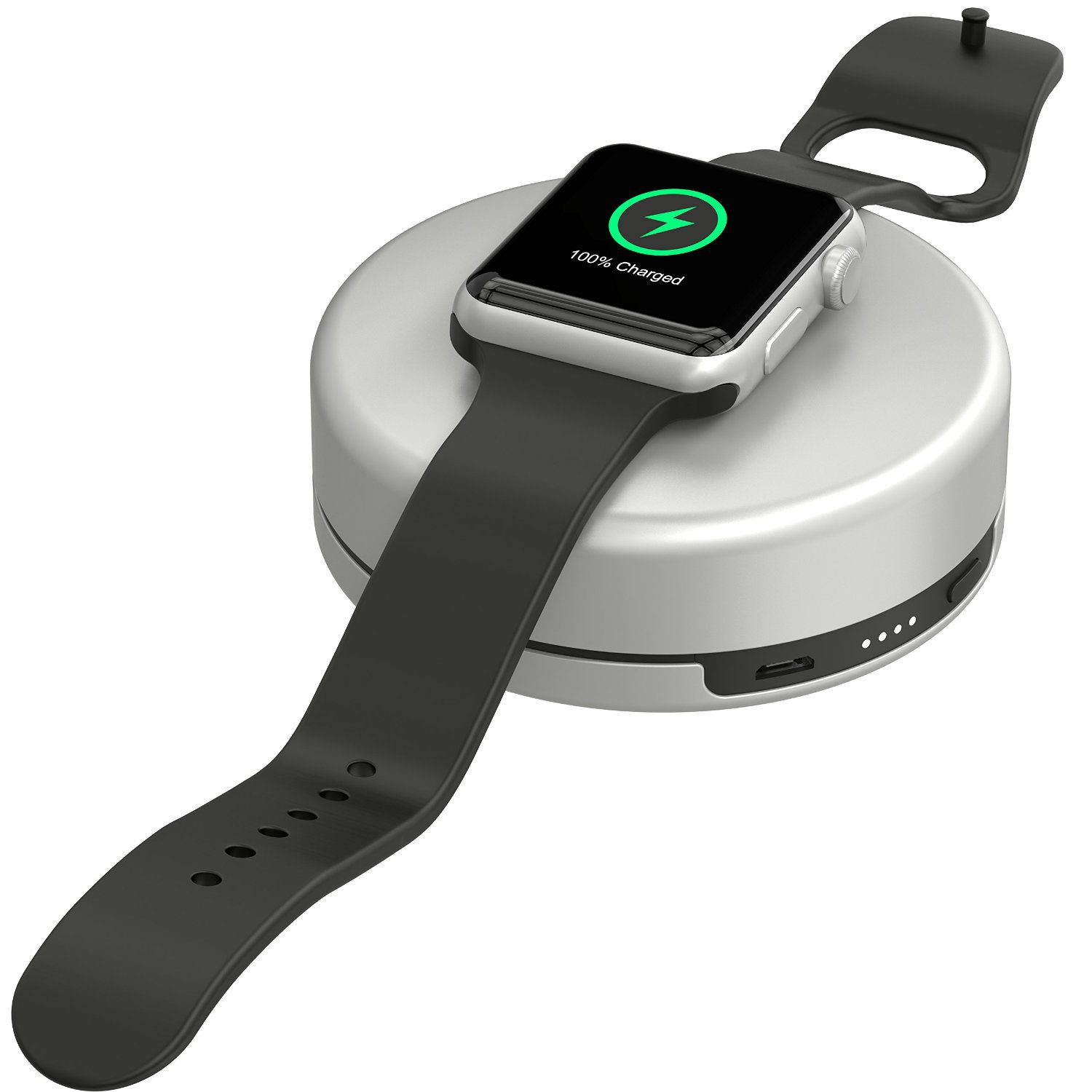 Nomad Power Pod ($59.99) – Available in silver or space grey the Nomad Pod for Apple Watch is a portable power station and cable manager with an integrated lithium polymer rechargeable battery that packs enough power for four complete charges of the Apple Watch.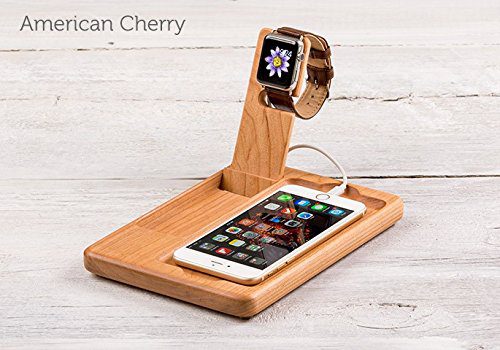 Pad & Quill Timber Catchall ($99.00) – Another stunning Apple Watch accessory is The Timber Catchall from Pad & Quill. It's a charging station/organiser that provides a neat, convenient place to charge your Apple Watch as well as your iPhone, and there's also a space for keys, change or any other small bits and bobs that you might want to add. It's handmade from a single piece of hardwood, and its available in American Cherry, African Mahogany or Premium American Walnut.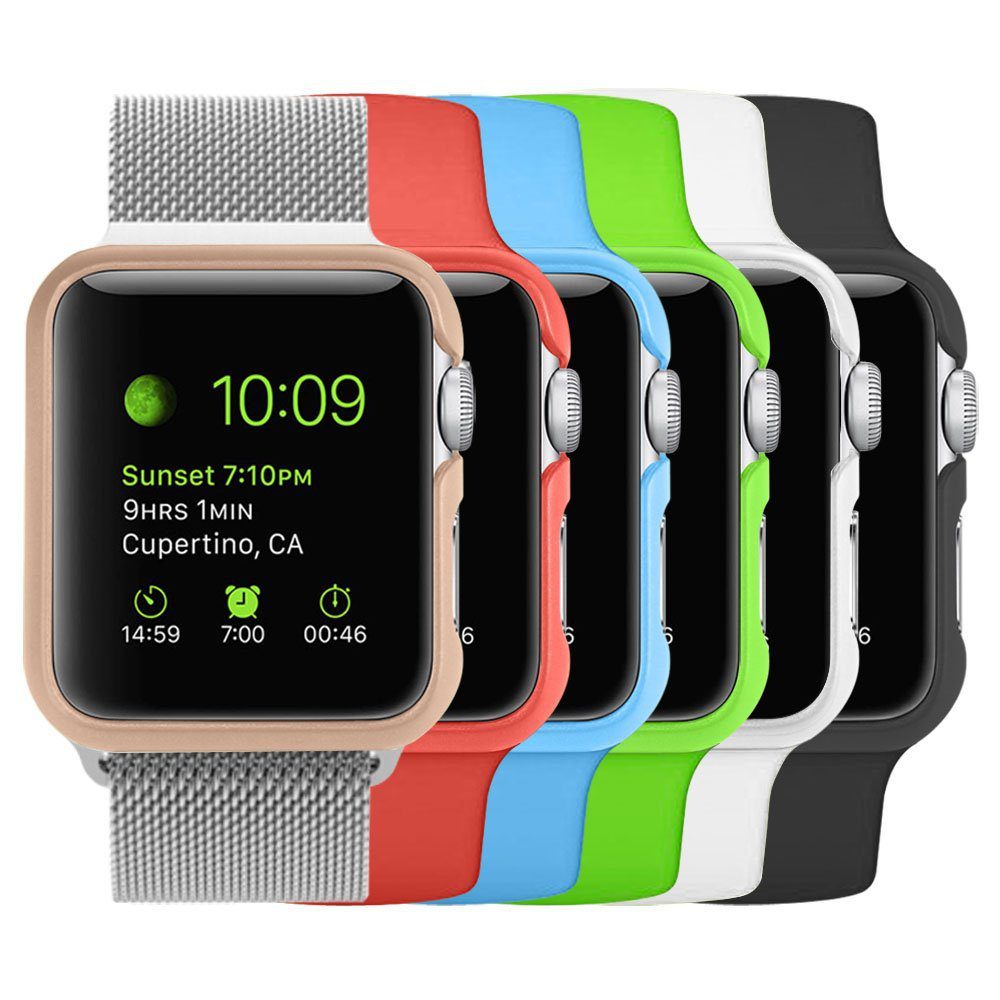 Fintie Apple Watch Case [6 Color Pack] ($13.99)  – What if you wanted a variety of Apple Watch bumpers and bands that'll protect your Apple Watch just as much as reflect your colorful mood?  This 6 color combination pack easily allows you to protect your device with front raised edges that recess your screen to protecting your watch against scratches when placed face down and with 6 interchangeable bands for less than $15, this definitely made the list for the best value for 2015.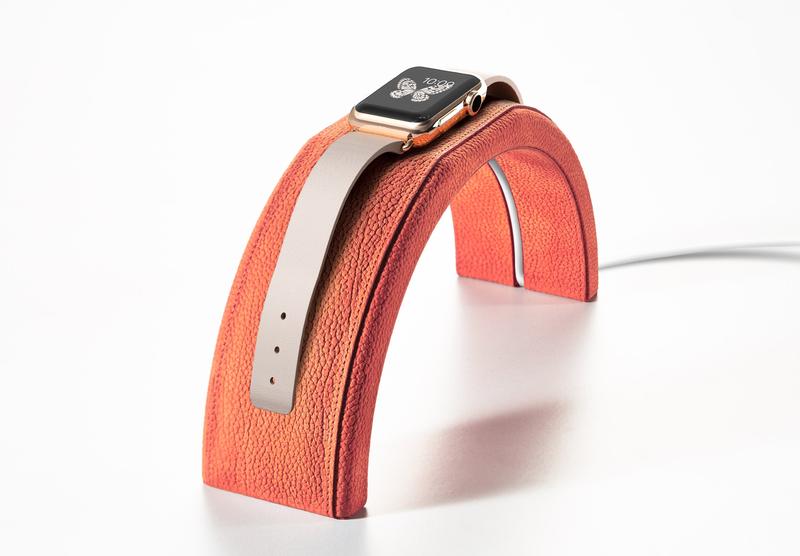 Calypso Timeless Moment ($149) – The Timeless Moment is a handcrafted Italian leather Apple Watch charging system. Available in four different colours, the Moment's arch shape allows every Apple Watch and strap combo to fit perfectly and is held in place using magnets. The Apple Watch charger itself is hidden within the Moment, making it a very stylish charging system – simply place your Apple Watch on top and it'll start charging automatically.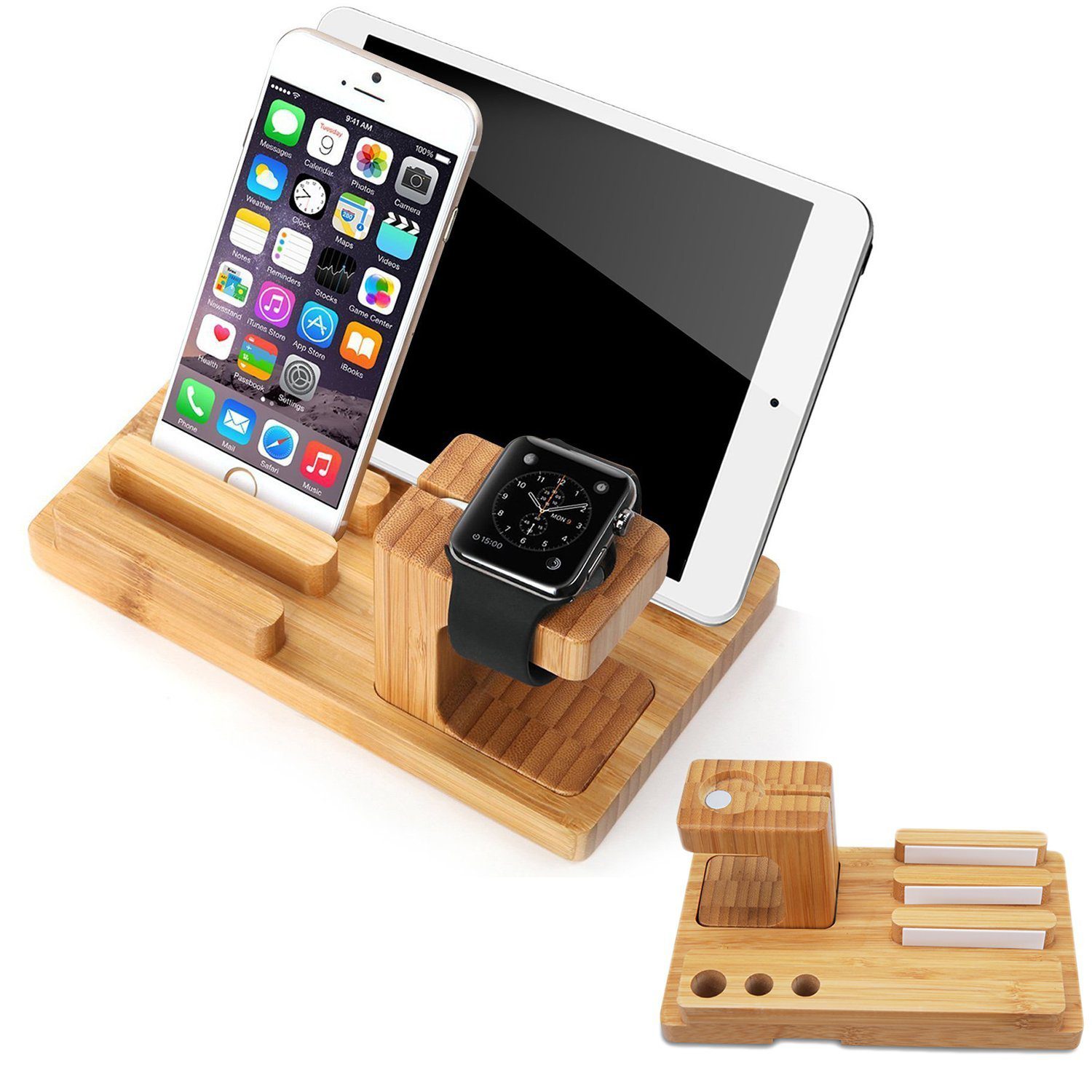 Aerb Bamboo Apple Watch Stand ($16.99) – Looking for a few inexpensive wooden alternatives? The Aerb Bamboo Apple Watch Stand is a cradle for you iPhone, Apple watch and iPad. Like all Apple Stands, you bring your own charger to the dock (the puck sits nestled in the stand). Aerb also sells a few other stands, include a metal version that retails for only $11.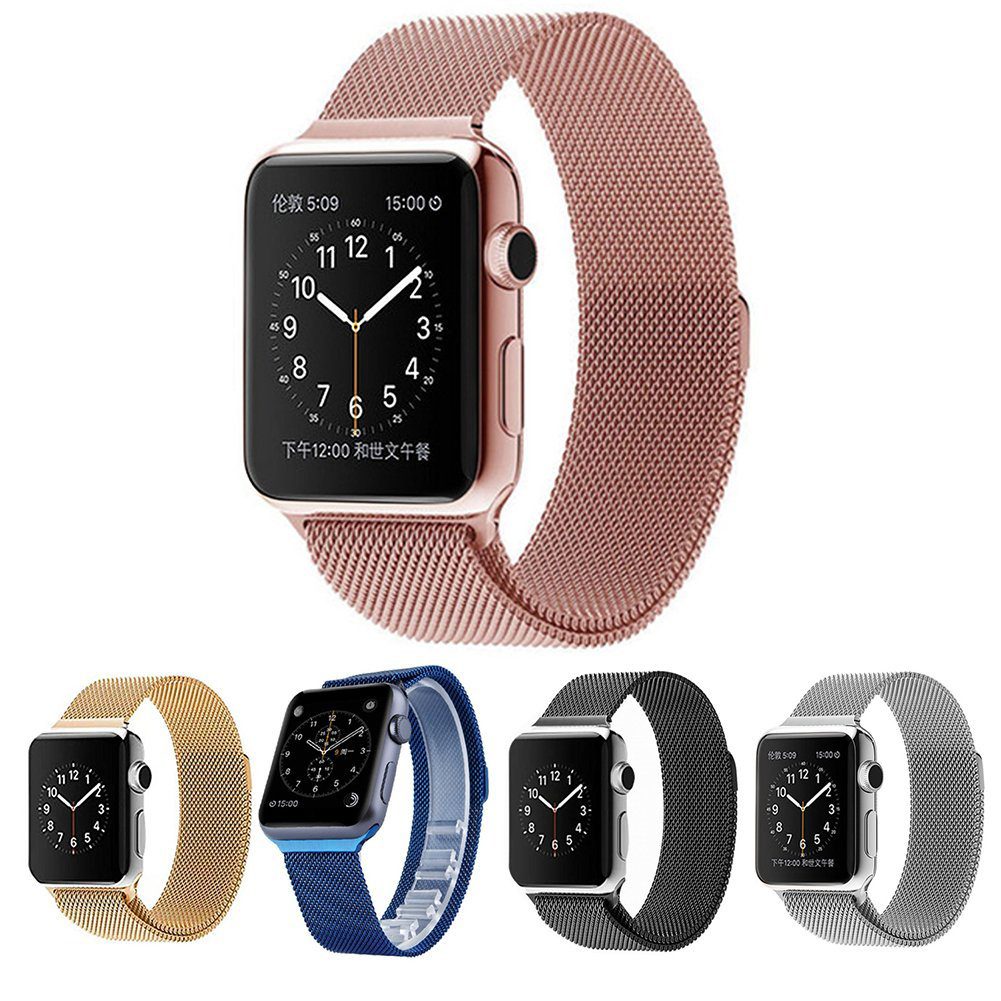 Teslasz Apple Watch Replacement Bands ($34.99) – Why not personalize your Apple Watch with this refined yet, less expensive strap.  Priced three times lower than many Apple brand straps, the Teslasz bands are high quality alternative straps with metal adapter to mix and match with your Apple Watch bezel. Available in Rose gold, Gold, Blue, Black and Silver it's a great way to personalize your Apple Watch style without spending a lot of money.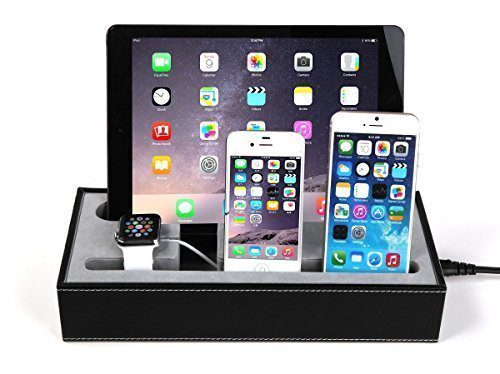 4-in-1 Apple Watch Docking Station ($25.00) – One super multi device charging station which can accommodate multi-port USB (not included) inside, you get 2 smartphone stand holders, 1 ipad stand holder and 1 apple watch stand holder for less than the price of many single Apple Watch docking stands.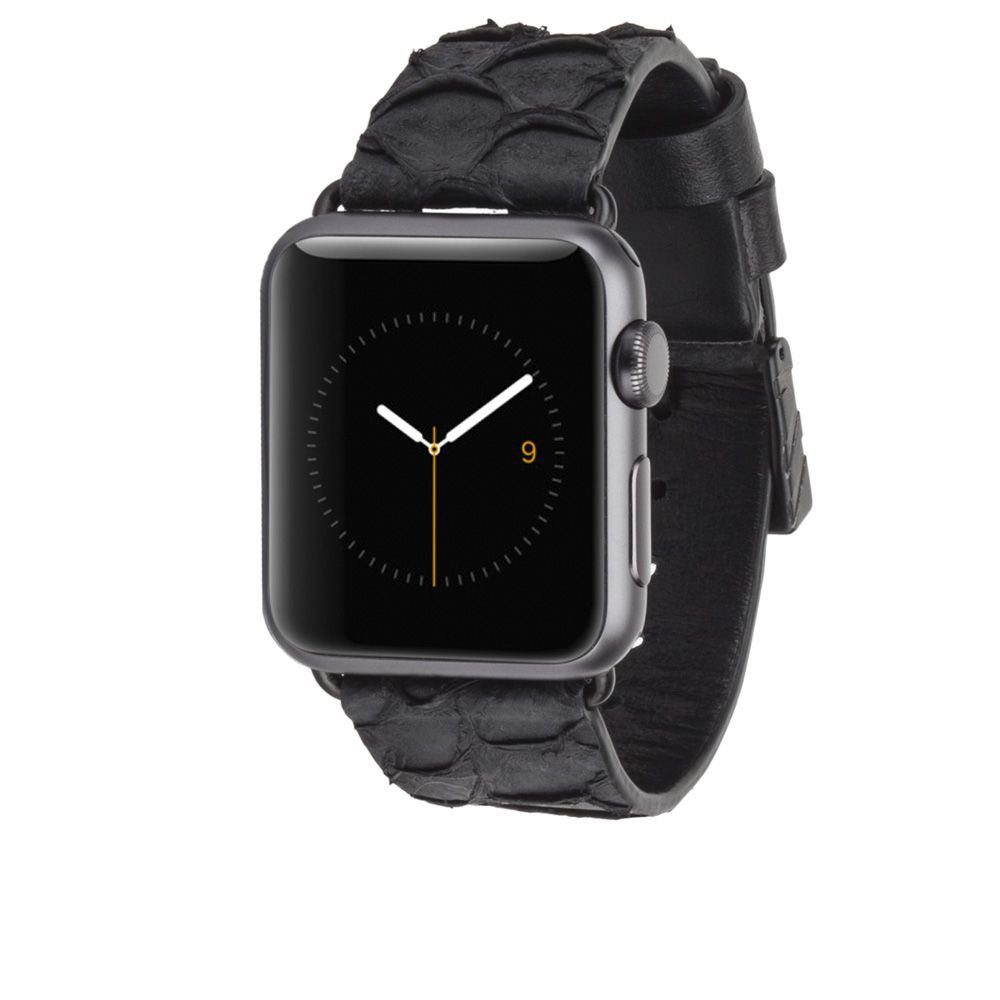 Case-Mate Premium Black Band ($35.99) – Let this genuine exotic leather band charm its way around your wrist, creating a truly curious, yet classically refined look for your Apple Watch. Finished with Case-Mate's signature logo-engraved clasp it's a haute accessory for the most stylish of gadgetinstas.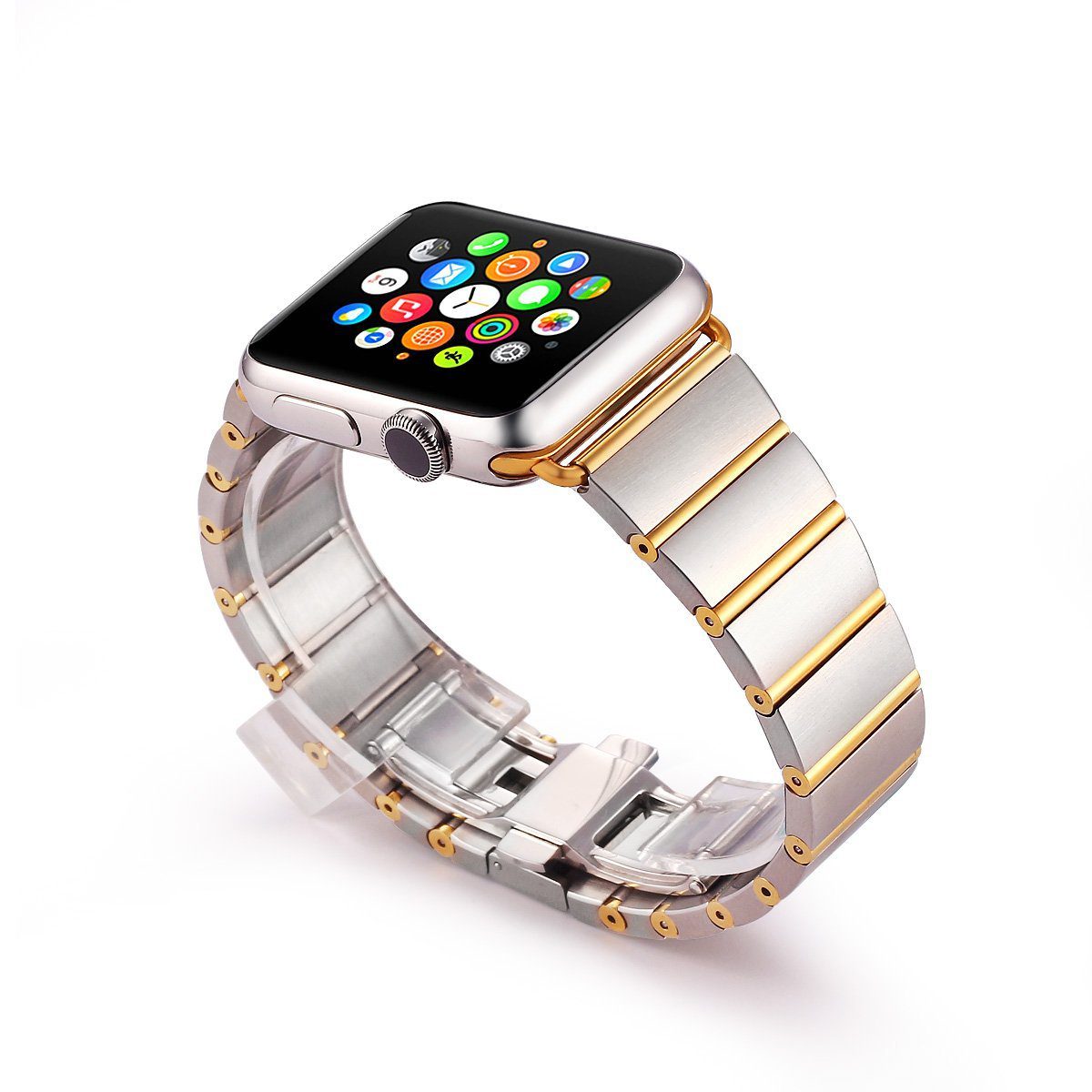 Pomarks 42mm Golden Stainless Steel Band Strap ($44.99)  – Made exclusively for the 42mm Apple Watch bezel, this is a stylish alternative for those that revel in their wrist wear standing out.  The side bars match the slots exactly the same as the original and all Pomarks products are backed up with customer service and 1 year warranty.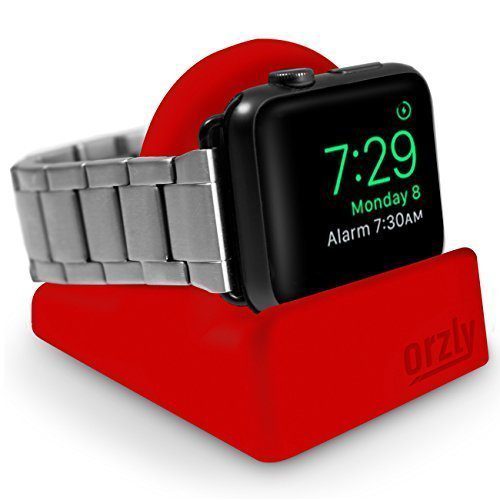 Orzly Night-Stand ($11.99) – If you're looking for a colorful approach to showcase your Apple Watch and keep power chords tidy, then the Orzly Night Stand is for you.  Made from a durable TPU material, with a Non-Slip Base the precise cut outs hold the Apple Watch Charger and keep your cable neatly in place.  Available in a variety of colors.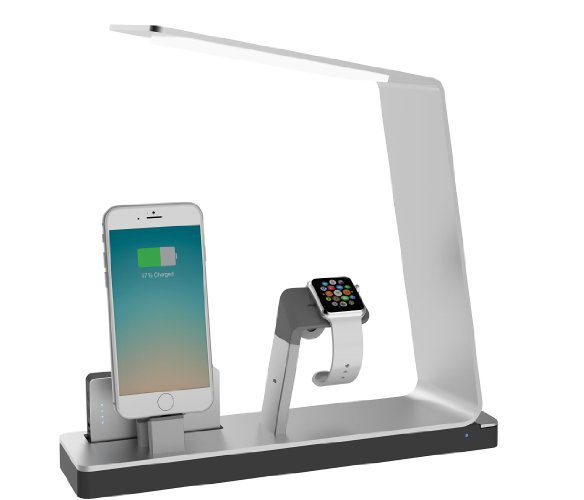 NuDock Power Lamp Station ($179.00) – For the home office, the NuDock Power Lamp Station is the only accessory the Apple loyalist needs!  This elegant power station allows you to rapid charge up to four devices at the same time, including your iPhone, iPad and Apple Watch. Free up to 3 power outlets by replacing your power adapters with just one easy power plug.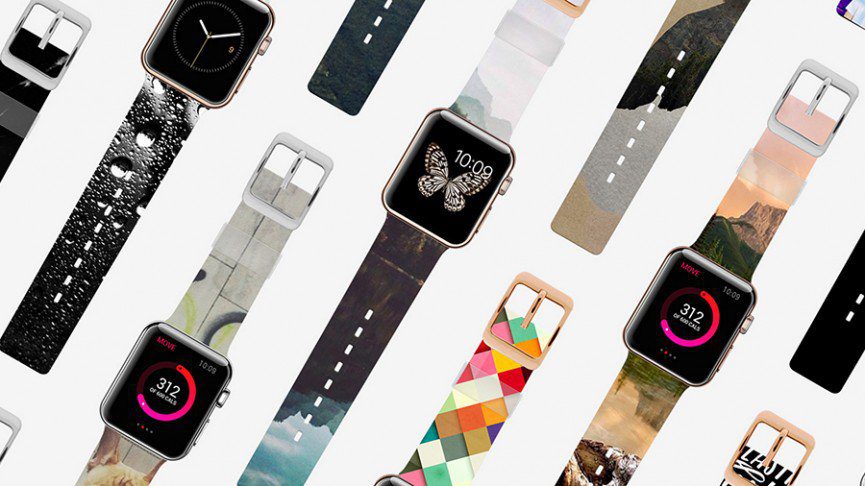 Casetify Personalized Apple Bands ($70) – Casetify lets you design your own Apple watch band by using photos from Instagram, Facebook or your computer to create your own strap through Casetify's website or smartphone app. You can select from a variety of layouts once you have the image you want, or choose one of Casetify's suggested strap designs if you find yourself stuck for inspiration. The ordering process lets you specify whether you're getting a 38mm or a 42mm Apple Watch and free shipping is available.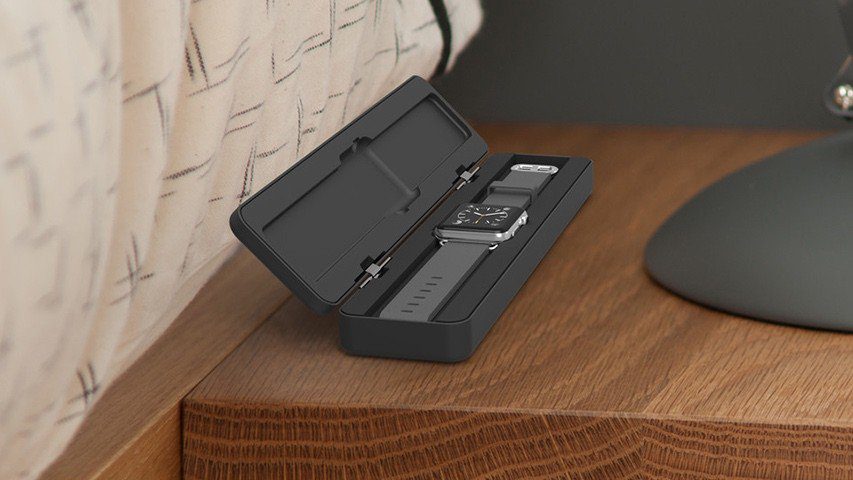 Watchkeeper ($59.95)  – If you want to be able to keep your Apple Watch safe and charge it at the same time then the WatchKeeper stylish container is for you.  It comes in black or tan and is perfect for the wearable owner on the move: the MagSafe connector and charging cable fit neatly under the watch while it's stored.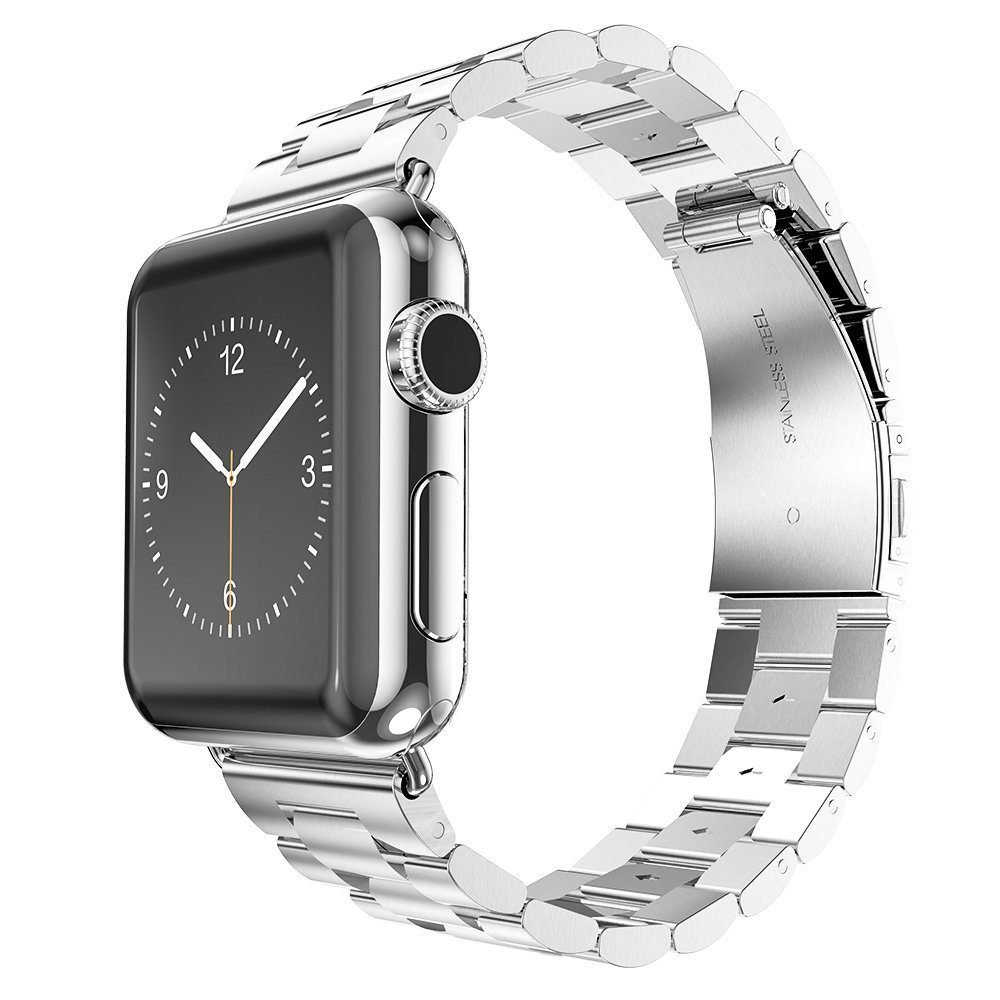 eLander™  Solid Stainless Steel Apple Watch Band ($29.99)  – This professional looking premium stainless steel band features luxury, nobility, elegance & durability.  If you a fan of masculine wrist wear, this stainless steel band will definitely suite your fancy.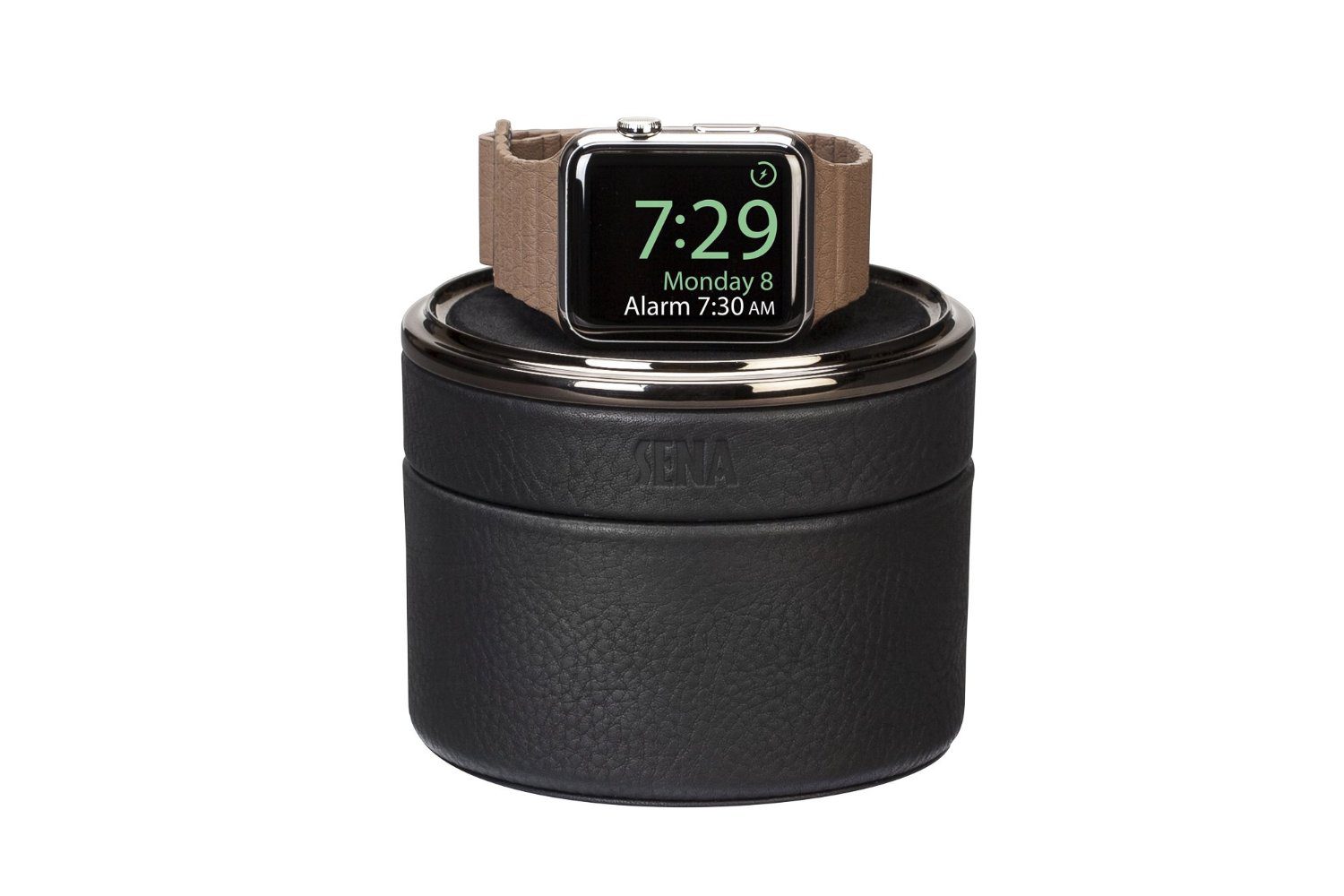 Sena Leather Nightstand Case ($79.95) – This stylish-looking dock for your watch is more than a case, Made from European leather with a gunmetal accent, it's compatible with all Apple Watch bands and supports the new Nightstand mode as well. Whether you're slinging your watch in a bag or displaying it by the bed, the Sena Leather Watch Case fits the bill.
Did any of these Apple Watch accessories make your top wish list this season?  Let us know which Apple Watch pieces you're in love with below!
Comments