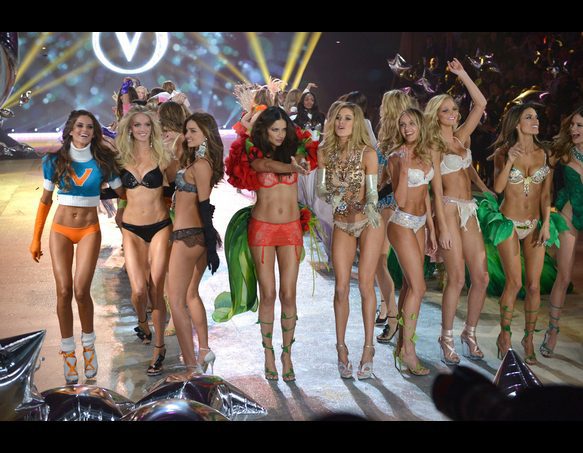 Despite the Nor'easter blizzard brewing in NYC, the Victoria's Secret Fashion Show was blazing hot Wednesday night inside the Lexington Armory. Veteran model Adriana Lima opened the show wearing a ringmaster outfit. Who could believe the 31-year-old model  just gave birth to her second daughter barely two months ago? From child birth to runway in a matter of weeks!
Her thoughts on motherhood? "The best job in the world for me is being a mom,' she said. 'I never thought I could love so much. I always thought, does unconditional love exist? Now I know it does because I feel it." That explains the post-maternity glow she carries with her on the runway.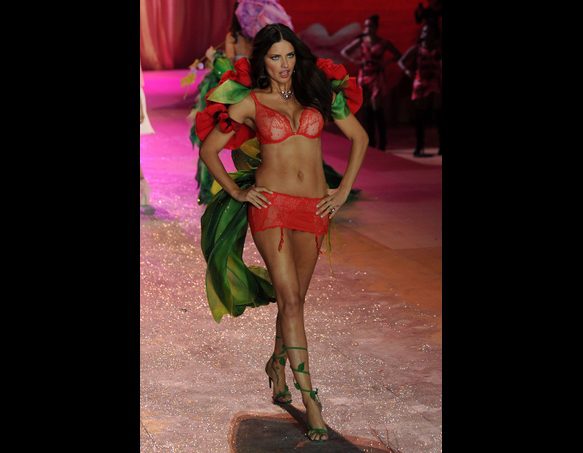 Several actresses that have tried to pull this off, but were no where near this fit. This definitely goes down in the record books for the quickest maternity turn-around in entertainment history. Her secret?  The V.S. Angel shared some of her post pregnancy diet and workout regimes on Twitter the day of the show. Her secrets include rigorous workouts and boxing sessions with trainer Michael Olajide, Jr.
Other model mothers were on the runway last night included Alessandra Ambrosio, Miranda Kerr, Doutzen Kroes and Lily Aldridge.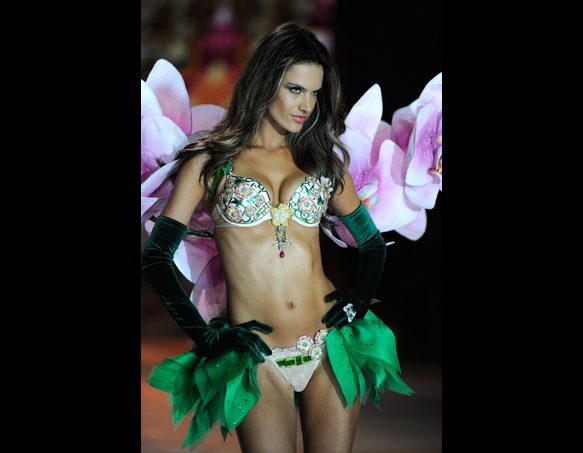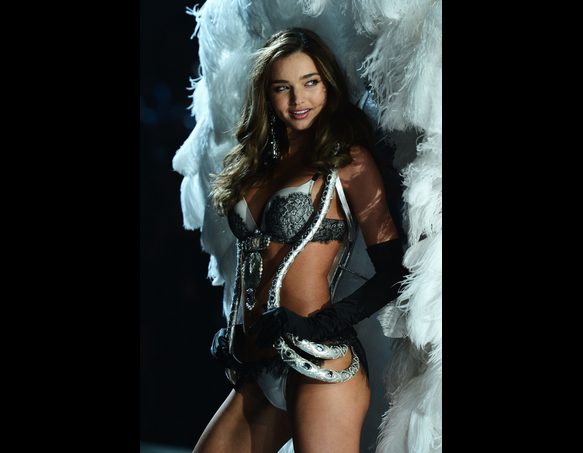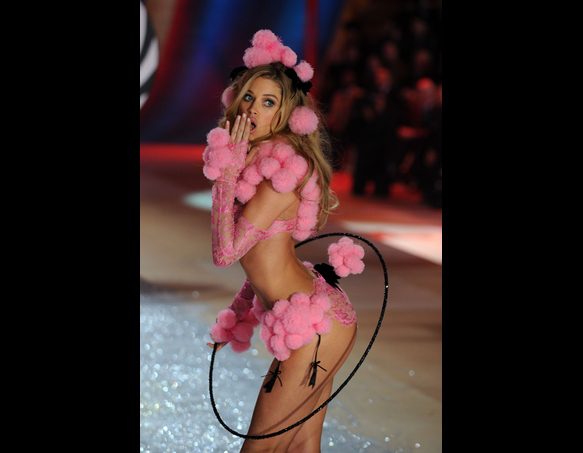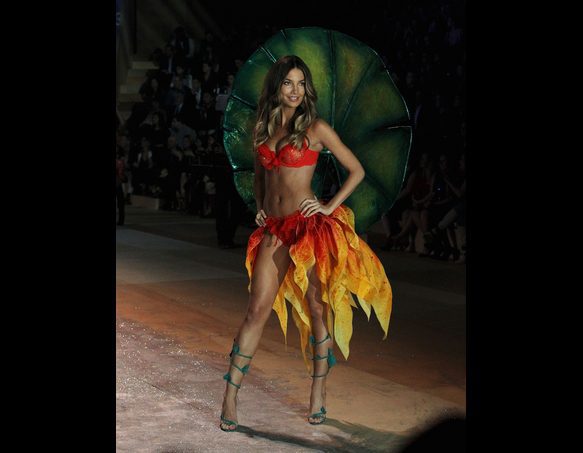 It's hard to believe these women have had any kids. If this isn't motivation! Anything is possible with hard work and dedication. Fellow Angel Doutzen Kroes also revealed some of the diet secrets of the lingerie-clad models when she posted an image to her Twitter account of the ingredients in her morning shake, which includes chocolate powder, acai powder, organic shredded coconut, flaxseed, hunza mulberries, raw chia seeds and Goji berries. I applaud these ladies. Modeling isn't as easy as it looks, and the behind the scenes work is much more intense than what is seen on screen.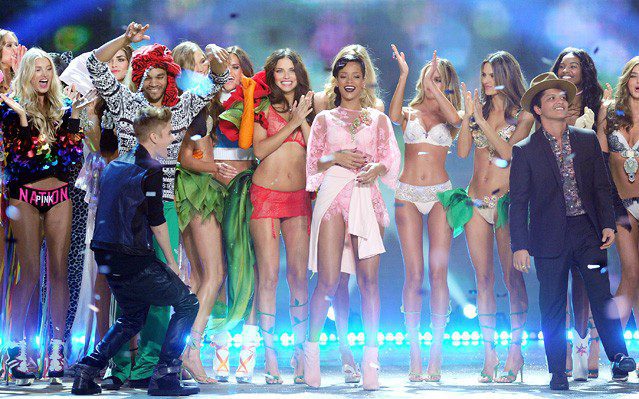 For more from last night's Victoria's Secret Fashion Show check out the pictures below.  The show, which featured performances from Rihanna, Justin Bieber and Bruno Mars, will air Dec. 4 on CBS.