It's kind of hard to believe it's already November but it'll be easy to keep the eminent chill of winter at arms length with these chic gloves! With studded, printed and even peplum inspired styles you can make sure to stay warm without sacrificing style!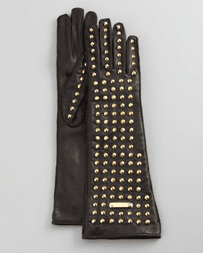 Burberry's leather hand-studded gloves are the perfect mix of tough and chic, with these  mid-arm and driving gloves. Is it just me or would Darth Vader LOVE these gloves!?  If you're looking for trendy options, try out the Marc Jacobs vinyl and calfskin gloves. They let you continue the oxblood trend throughout the fall, all with a subtle peplum accent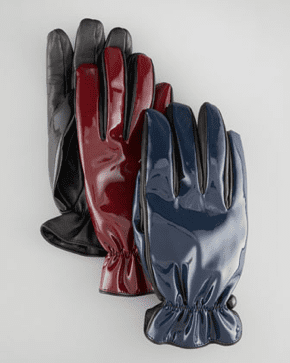 Get pretty with these cassic and sophisticated gloves from Modcloth.com. The pink bows and pleated edge details give these gloves a very first ladylike look.  While these daring fingerless red knit gloves will keep texters and tweeters happy with wrist warming ruffles that'll be a perfect pop of color for any outfit.  Mix multiple trends in one with these pyramid studded leopard print gloves from Valentino. It doesn't get any better to brave the winter in a concrete jungle!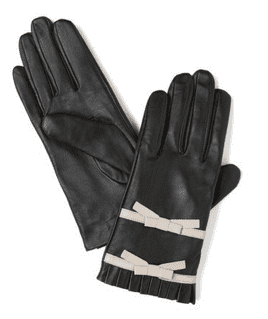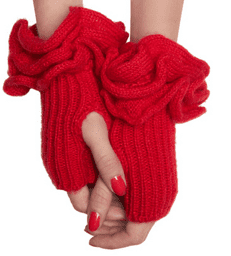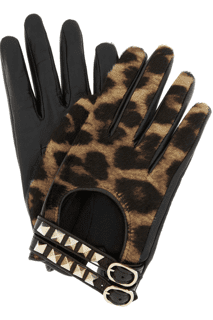 Have more gloves than you need? Donate them! North-easterners  who were affected by Hurricane Sandy can use your help! Donate gloves, hats and anything else you can to the Red Cross or the Salvation Army to help out those in need!
Stay warm ladies!