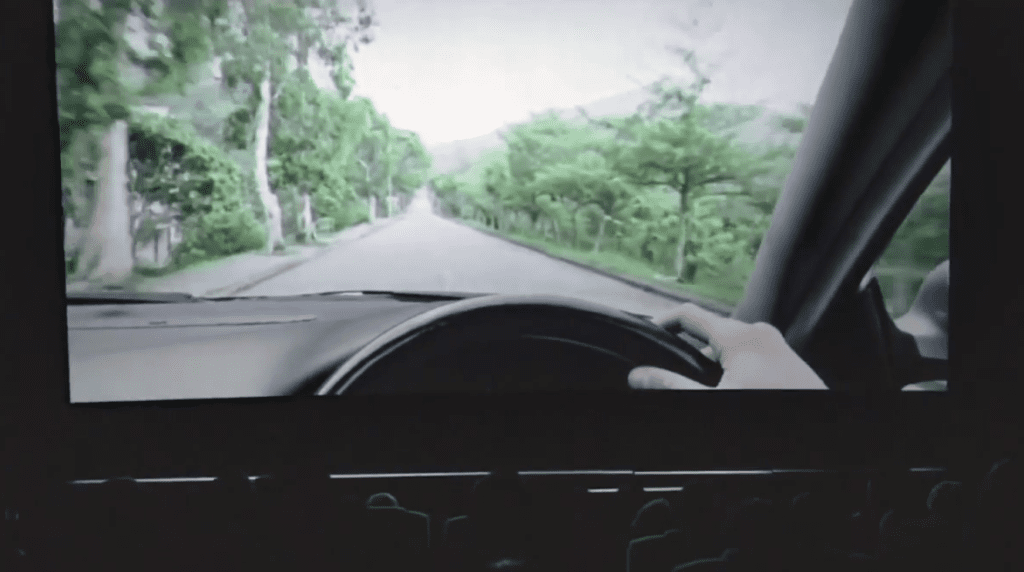 Did you know that during the months of May through September are known as the "100 Deadliest Days of the Year"?
In a recent survey 1,200 teens revealed that while 97 percent of them know texting while driving is dangerous…
         43 percent admit to sending a text while driving
         75 percent say the practice is common among their friends
         77 percent of say adults warn against risks, but text & drive 'all the time'  
Recently, Volkswagen took to creative movie theatre advertising to drive home how texting could be one of the deadliest things you ever do.  You know texting while driving is bad. You know texting in the movie theater is bad. Volkswagen recently reminded movie goers of both.  The car company ran an interactive PSA called "Eyes on the Road" at a movie theater in Hong Kong recently. The ad begins with a first-person perspective of driving a car on an empty road. The theater then uses a location-based broadcaster to send texts to the moviegoers, while the driving footage continues to play.
While audience members are busy checking their phones, the vehicle on-screen crashes, jolting the crowd into realizing their texting and driving mistake.  It's not sure whether the audience members knew about the ad prior to filming, but the video proves that it's not worth looking at your phone while driving.
Comments