There's something to say about a reformed tom-boy-turned-diva who's found herself once again enjoying the adventurous life of biking, hiking and more.  By no means have I become the all-knowing healthy lifestyle guru, but I have taken a huge leap towards living healthier, enjoying fitness and making everyday a modern adventure.  So it's only fitting that I got a kick out of attending the Gotham Gets In Gear event last week in New York City.  The Gotham Gets In Gear media event featured a variety of healthy lifestyle, modern adventure, fitness, outdoor gear and technology brands and offered a unique perspective into many brands we already know and love.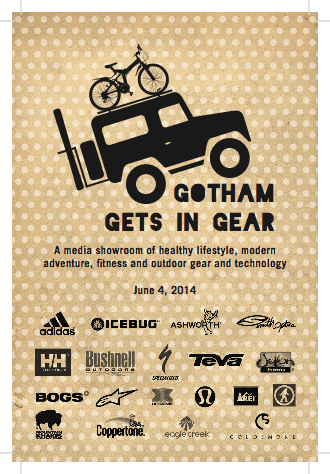 Brands like Adidas, Bogs, Eagle Creek, Helly Hansen, Teva, Smith Optics, REI, Lululemon and Outdoor Tech highlighted the best in products for optimizing the adventurous diva in all of us.
For your particular and portable entertainment needs, Outdoor Tech has a variety of Bluetooth speakers and headphones to suit workouts or jamming on the go.  Specializing in tech gear that keeps you connected without feeling tethered, the Orcas wireless ear buds, ultra hi-fi Tuis and Big Turtle Shell wireless boom box are definitely on my list of must-haves for the summer.  This all-new rugged, shockproof and water resistant Big Turtle Shell provides the best wireless audio experience in any setting from the beach or campfire, to the pool-party, BBQ or your next tailgating event.
Another one of my favorite finds at the Gotham Gets In Gear includes the phenomenal travel kits by Eagle Creek.  The Eagle Creek Pack-It systems come in a variety of 2 and three sets of folders and cubes perfect for stress-free packing every time.  Since I'm always on the go, you can see why these Pack-It kits were so appealing below.
Lastly, outdoor fashion doesn't mean you're wearing bland camo gear all the time either.  With brands like
Lululemon
,
Teva
,
REI
and
Bogs
offering weather-proof, fashionable alternatives – finding the perfect look for biking, camping, yoga and more is easier than you'd think.  One of my favorite tops to go biking, workout or simply travel in has to be the
Lululemon Swiftly Tech
long sleeve shirt.  This isn't just any long-sleeved yoga shirt, there's the Silverescent
™
 powered by X-STATIC® technology built in that inhibits the growth of odour-causing bacteria – which leaves one less smelly shirt in the laundry basket.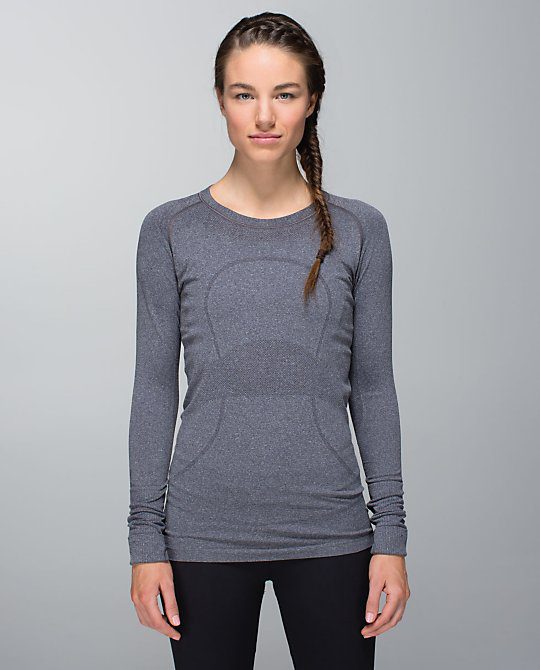 For more on the many brands at the Gotham Gets In Gear event, check out the photos below.
Comments