Do you have a closet full of clothes and nothing to wear? Are you tired of jeans and t-shirts but don't know where to begin to build a wardrobe? Are you on a limited budget, but still need a professional look? Here is a plan to design a wardrobe from scratch, adaptable to anyone's lifestyle, that can help you make the most of everything you have in your closet.
1. Pick a foundation color and stick with it!
(Pick one solid color as your foundation neutral. Black, navy, or camel are traditional standbys, but you could use burgundy, khaki or plum. This must be a color that you love, and one that flatters your skin tones. Keeping that in mind, now go shopping!)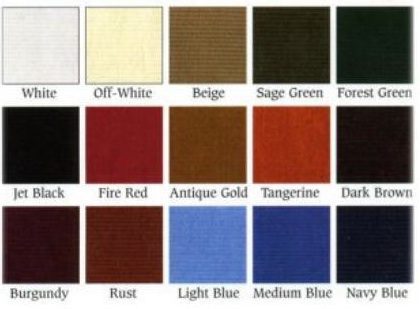 2. Organize three signature looks in your foundation color:
(A. simple dress, B. two-piece tailored outfit, C. two-piece PRINT tailored outfit)
3.  Select an alternate secondary foundation color for fashionable variety. (This color should co-ordinate with your foundation neutral, for instance grey if you have chosen black as your neutral, or perhaps chocolate or rust if you have chosen camel.)
In this second color, add a blazer or a cardigan sweater, and a pair of slacks or another skirt. These two items should look good together, but not match exactly. A change in texture from your first two choices, perhaps a wool or linen blend, will add some interest here; these pieces can be worn with your print pieces and with your other solid pieces.
Add two or three tops in any solid color from your print, in any style and fabric that you like. They could be button-down tailored, turtleneck, scoop neck t-shirts, or dressy knits. Whatever you choose, they can be worn with everything else you've chosen so far.
Finally, add a couple bottoms (skirts or slacks, whatever you need) in a "semi-pattern" such as a tweed, or in solid color from your print outfit. These can be worn with every shirt and jacket you've chosen so far–your print top, any of the solid color tops, your dressy jacket, your blazer or cardigan choices. Your foundation neutral is what hold it all together.
RECAP: If you follow these guidelines you'll have a dress, a jacket, and a two-piece outfit in your foundation color; a two-piece outfit in a print that sets the tone for your wardrobe and co-ordinates with everything else; a blazer or sweater and a pair of slacks or skirt in a second solid color and interesting texture; and a few solid color tops and bottoms that can be worn with everything else. This selection can be mixed in dozens of different combinations, dressed up or down with accessories and jewelry.
To build from here, you can choose other print pieces that will go with your solids. Or, you can begin again with all new colors. Chances are, you'll find that if you choose colors you love and styles that work well, pieces from your "second" wardrobe will go with a lot of that from your first one.  Now get to it!!!