It's always been an experience I've wanted to scratch off my bucket list for some time now.  Who wouldn't want to grab their best girlfriend and go on a cross-country road trip in an amazing car?
Over the course of several weeks, Chevrolet's hosted media influencers and journalists on a drive throughout the 48 US contagious states.  Driving behind the wheel of the 2016 Chevy Camaro, we were encouraged to #FindNewRoads and discover points of innovation throughout the country.  We visited landmarks and discovered the roads less traveled during our drive from New Orleans, LA to Dallas, TX (with plenty of exhilarating & unforgettable moments to spare!)
Check out a few of my favorite moments from our cross country Camaro drive in search to #FindNewRoads below!
Crescent City Connection
If you're familiar with the Denzel Washington flick "Deja Vu" chances are, you've seen the iconic twin cantilever bridges that carry U.S. Route 90 Business over the Mississippi River in New Orleans before. Formerly known as the Greater New Orleans Bridge (GNO) – it's the widest and most heavily traveled bridge on the lower Mississippi; instrumental with the Hurricane Katrina evacuations in 2005.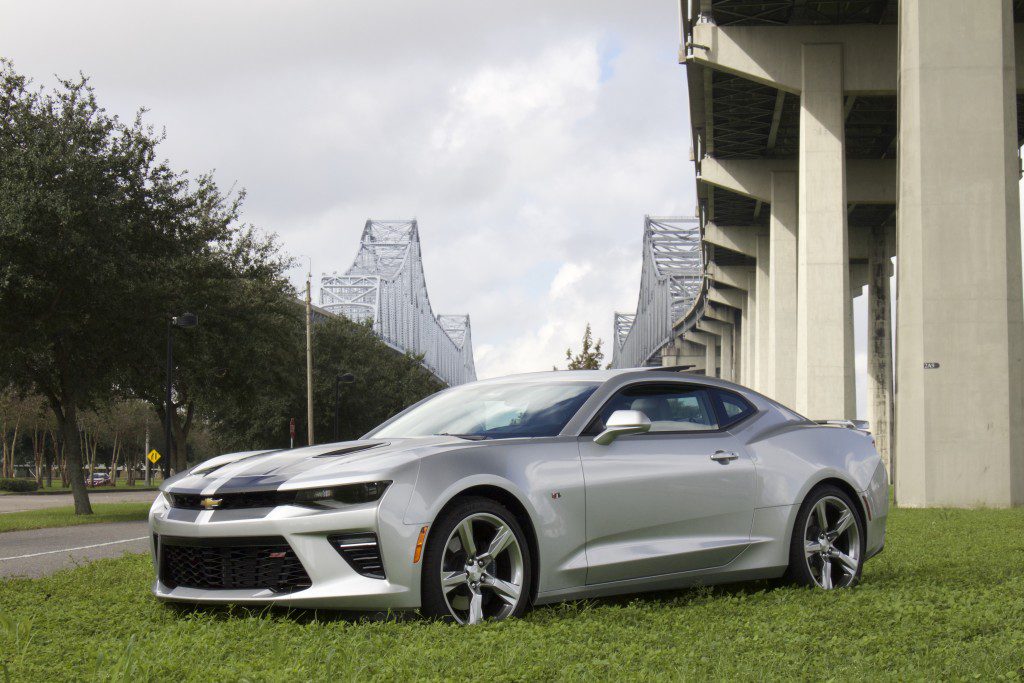 The 2016 Chevrolet Camaro and the Crescent City Connection – two iconic symbols of mobility and strength all rolled into one #FindNewRoads moment.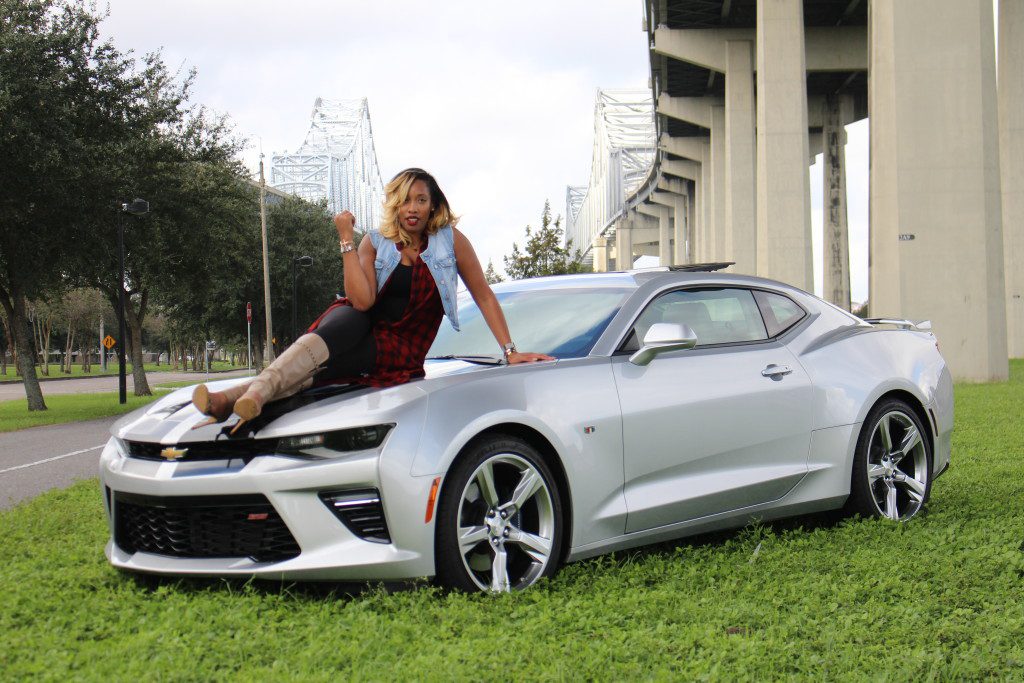 Mardi Gras World
What's the next best thing to visiting New Orleans during Mardi Gras?  Taking a trip to one of the happiest places on earth – Mardi Gras World. We were looking for a real, behind-the-scenes look at New Orleans Mardi Gras and boy did we find it!

At Mardi Gras World, guides take the mask off Mardi Gras with an all-access Mardi Gras tour, winding through the massive studio where these magnificent floats are built from the ground up. Guests learn about the history of this unique and festive tradition and go beyond its reputation to get a deeper understanding of the real Mardi Gras.
One monkey don't stop no show:  The massive Mardi Gras World experience is a MUST during your next New Orleans visit.  Make sure you bring plenty of camera storage because there are plenty of picture perfect moments you'll want to capture during your visit.
Bayou Dinning And Aligator Bites
After a 15-mile drive outside of New Orleans, we stumbled upon the beauty and bounty of the Restaurant des Familles. Nestled along the waterway home to alligators, turtles, egrets and other wildlife (Bayou des Familles) – we were in search of authentic Cajun and Creole bites and the Alligator Stuffed Mushrooms with Alligator Sauce Piquant more than delivered.
Good Eats:  We enjoyed the best of the best from the Restaurant de Familles including the grilled Shrimp & Grits with jalapeno-cheddar grits with scratch gravy, Caesar Salad and Catfish strips.
The Alligator Stuffed Mushrooms with Alligator Sauce Piquant was amazing – and the views of alligators just a few feet away were even better.
Swamp Tour Through Gator Country
I've never been in an airboat before, let alone on a tour through the swamps of the bayou.  So of course finding the road less traveled lead us to the Jean Lafitte National Historical Park and Preserve. Trained guides escorted us into the murky waters of Louisiana swamps where we came face to face with the beauty and beasts of nature.
Driving The 2016 Camaro
The 2016 Camaro more than handled the road, it commanded it.  Driving from New Orleans to Dallas  as a Camaro road warrior was beyond amazing.  As the most efficient and powerful Camaro SS ever it's equipped with improved handling, performance, technology and kept heads turning throughout the entire drive.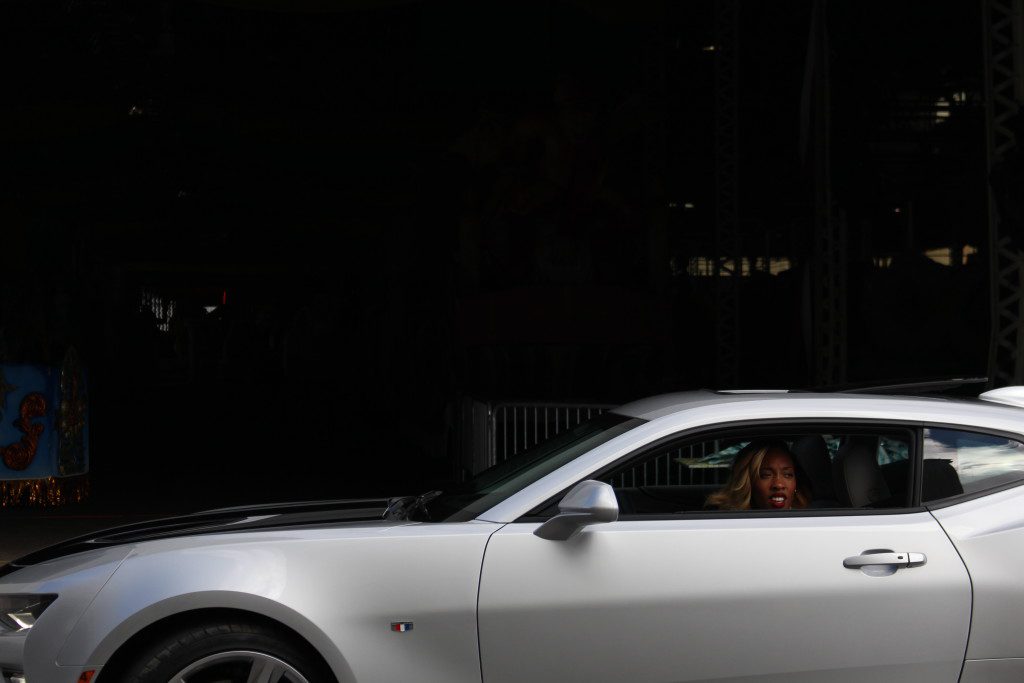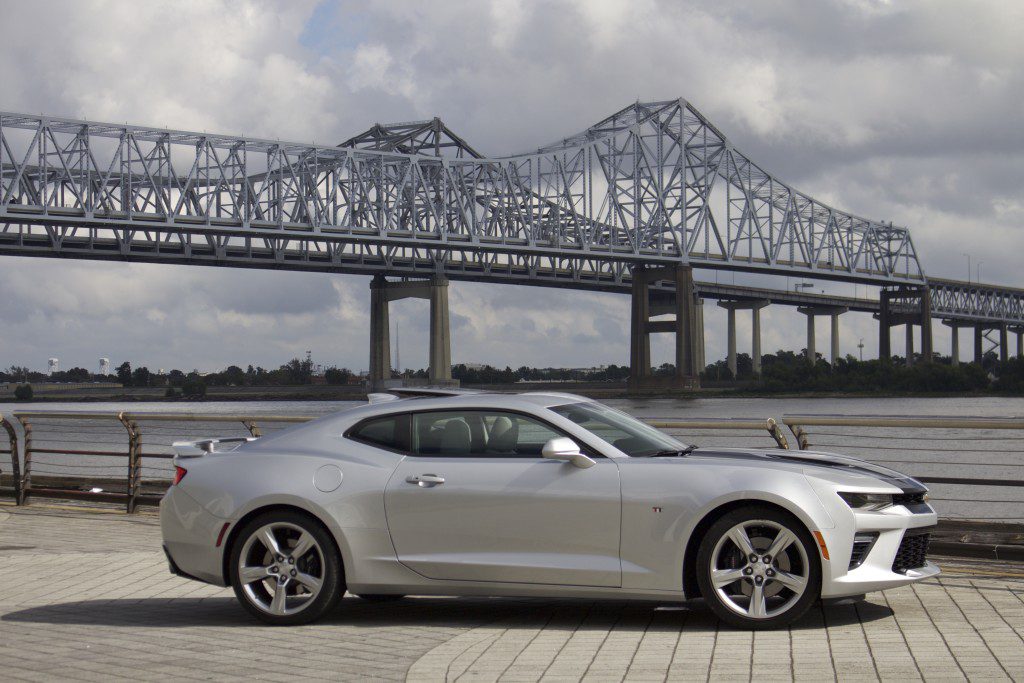 Discover where the 2016 Camaro SS is headed next!  Keep up with all the spectacular sights and see how others #FindNewRoads by visiting FindNewRoadsTrip.com
Comments