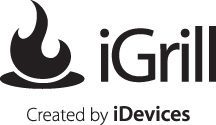 If you're Mark Zuckerberg, the power of your status updates hold a whole lot of weight.  And when it comes to sharing your love for what hundreds of Facebook users enjoy (besides Facebook) – you're sure to spark a lot more than a few conventional "LIKES".  On Sunday night, Mark Zuckerbug posted about iGrill on Facebook causing an influx of "Likes" and visitor traffic causing the site to go down for over 2 hours.  Mark Zuckerberg posted this comment on Sunday, August 19th 7pm via his Facebook account:
"I updated my grilling app, iGrill today and it now has Facebook integration that lets you see what other people are grilling right now around the world.  Awesome. I'm making a Fred's steak."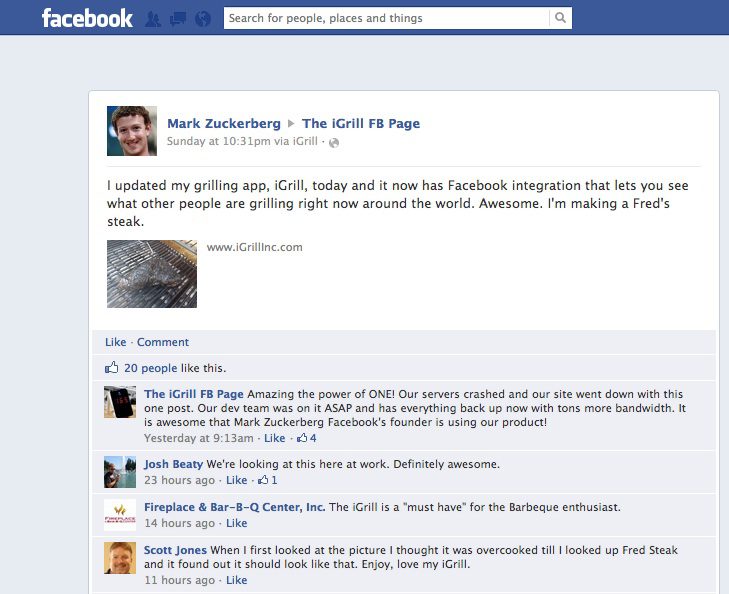 Just in time for Labor Day cookouts, iGrill's App update now lets users view maps of other people grilling around the world through Facebook, sharing information with all their friends and subscribers, as in Zuckerberg's case.  The iGrill is the world's first wireless cooking thermometer for iPod touch, iPhone and iPad via a long-range Bluetooth (up to 200 feet) and app-enabled connection.
iGrill turns your iPhone, iPod touch or iPad into your own personal grill or oven and guests with the peace of mind that your food is perfectly cooked, at target temperature and safe for consumption.  ($79.99) iGrillinc.com