"Who runs the world? Girls! "  No, shoe designers run the world!  They have us clamoring for the hottest shoe of the season, squeezing our size 10 foot in size 6 heel and painfully walking around for the sake of fashion! *OUCH*  The designer that will be on everyone's mind today is Gareth Pugh!  He's the mastermind behind Beyonce's Girls Run The World "Golden Foot" look.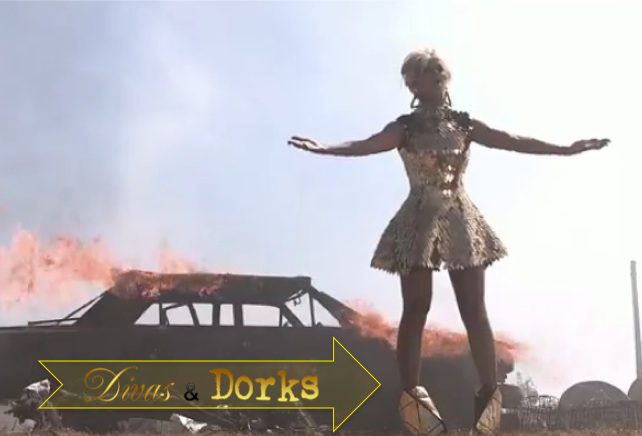 The space age shoe known as The Starship Enterprise shoe is the brainchild of acclaimed designer Gareth Pugh, who is known for his fashionable women's collection, men's collection and surprisingly  footwear.  This entire look can be examined & obsessed over completely during the world premiere of Beyonce's "Girls Run The World" music video on American Idol. (In case you missed it, the video was originally set to premiere Friday, May 13th on Vevo but was "pushed back" to achieve visual "perfection" before it's release.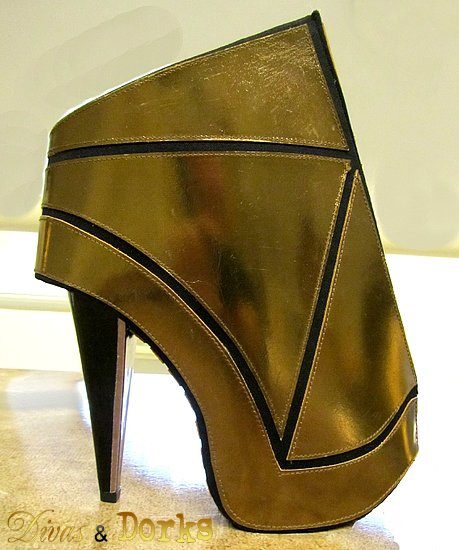 Although the price is unknown, rest assured that you wont see these in your neighborhood nightclub or strutting down the local supermarket isle anytime soon.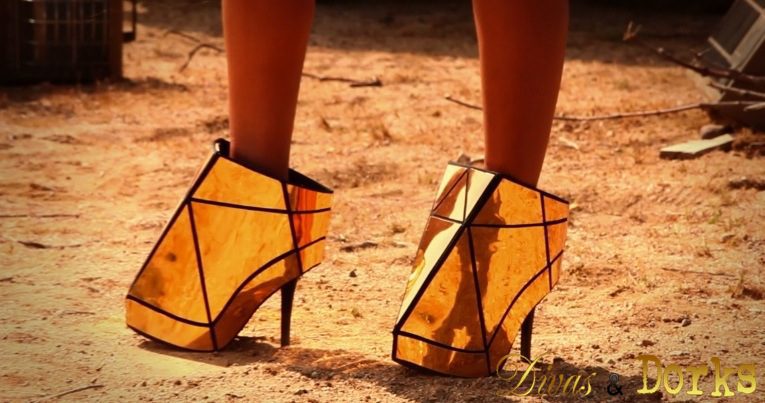 The Starship Enterprise shoes are paired with Gareth Pugh's Gold Shredder Dress for a complete "Out-Of-This-World" look!
SIDE NOTE: I'm curious about the stylist behind this complete look.  Personally I believe that Lady Gaga could've taken the look and made it an unbelievable masterpiece.  Maybe because, I tend to see Lady Gaga as an artist that wears the wardrobe vs Beyonce who allows the wardrobe to wear her. (Remember the theory that models are just supposed to be hangers to highlight the clothes?  Well artists are supposed to reverse that theory and I don't think that was quite executed well this time around…)
In Your Opinion Who ROCKS Haute Fashion Best?  Beyonce or Lady Gaga?