The nominations are out! Some are happy about the selection while others are CLEARLY not.  Honestly, I'm indefferent about the nominees, especially since it's been an "extremist" year (by extremist, I mean 9 times out of 10 you already know who's going to win the award – based on their media popularity and pop culture takeover.) I am, however, looking forward to covering the 2011 BET Awards again, LIVE from LA June 26th – last year, the BET Blogger Suite was posh!  (Did you miss 2010 BET Awards? Check out last year's coverage HERE)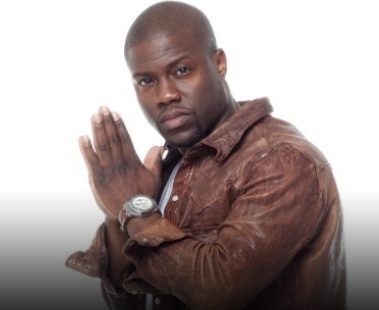 Hosted by Kevin Hart, this year's BET Awards standouts includes Chris Brown leading with 6 nominations, Lil Wayne received 5 and Kanye West, Rihanna and Drake tie with 4 a nominations a piece. Cee Lo Green and Bruno Mars Go Head-to-head for Best Male R&B Artist along with Chris Brown, Trey Songz and Usher…(my vote is Chris Brown on this one!)
And the BET Awards 2011 nominees are: (My Winner Picks in *bold*)
Disclaimer:  I am by no means a music blogger, but I do know entertainment and my 10+ years in radio kinda gives me a "heads up" on what's going to happen.
Best Female R&B Artist
Beyoncé (who may actually show up this time since she's promoting her new album…)
Marsha Ambrosius
Keri Hilson
Jennifer Hudson
Rihanna
Best Male Hip-Hop Artist
B.o.B
Drake
Lil Wayne
Rick Ross (I think they're actually going to give it to the big guy this time, he had an incredible year.)
Kanye West
Best Female Hip-Hop Artist
Nicki Minaj (*By process of elimination, and choosing the lesser of four evils…)
Diamond (*BBM Confused face*)
Cymphonique (Um, who is she?)
LoLa Monroe (The VIDEO VIXEN?!?!?)
Best Male R&B Artist
Chris Brown (*Several BET Specials and tear-jerking performance, his WIN will be the comeback story of the year…I wouldn't be surprised if Rhianna even showed up too.)
Cee Lo Green
Bruno Mars
Trey Songz
Usher
Best Group
Diddy-Dirty Money (*I have to admit, this is one of my favorite albums right now…)
Cali Swag District
N.E.R.D.
New Boyz
Travis Porter
Best Collaboration
B.o.B f/ Hayley Williams – "Airplanes"
Chris Brown f/ Lil Wayne & Chris Brown – "Look at Me Now" (*See Best Male R&B commentary for explanation.)
Chris Brown f/ Tyga & Kevin McCall – "Deuces"
Waka Flocka Flame f/ Roscoe Dash & Wale – "No Hands"
Rihanna f/ Drake – "What's My Name?"
Kanye West f/ Rihanna – "All of the Lights"
Video of the Year
Marsha Ambrosius – "Far Away"
B.o.B f/ Hayley Williams of Paramore – "Airplanes"
Chris Brown f/ Lil Wayne & Busta Rhymes – "Look at Me Now"
Keri Hilson – "Pretty Girl Rock"
Willow Smith – "Whip My Hair"
Kanye West f/ Pusha T – "Runaway"
Video Director of the Year
Benny Boom
Mr. Boomtown
Chris Robinson
Kanye West
Hype Williams (*He still wears me out with all the hallucinogenic colors in all his videos.*)
Best New Artist
J. Cole
Bruno Mars (*Although I feel that Miguel is more deserving, I'll have to stick by Bruno Mars for this one.)
Miguel
Willow Smith
Wiz Khalifa
Best Gospel
Byron Cage
Deitrick Haddon
Mary Mary (*Have you heard their latest album?  Nuff said.)
Karen Clark Sheard
BeBe & CeCe Winans
Best Actress
Halle Berry
Taraji P. Henson
Regina King
Zoe Saldana
Kerry Washington
Best Actor
Laz Alonso
Chris Brown
Don Cheadle
Idris Elba
Jamie Foxx
YoungStars Award
Shenell Edmonds
Keke Palmer
Diggy Simmons
Jaden Smith
Willow Smith (*TIE* Cause Will Smith said so…)
Best Movie
Death at a Funeral
For Colored Girls
Takers
The Book of Eli
Tyler Perry's Why Did I Get Married Too?
Sportswoman of the Year
Tamika CatchingsCandice Dupree
Maya Moore
Serena Williams
Venus Williams
Sportsman of the Year
Carmelo Anthony
Kobe Bryant
LeBron James
Derrick Rose
Michael Vick
Viewer's Choice Award
Chris Brown f/ Lil Wayne & Busta Rhymes – "Look at Me Now"
Lil Wayne f/ Cory Gunz – "6 Foot 7 Foot"
Mindless Behavior – "My Girl"
Nicki Minaj f/ Drake – "Moment 4 Life"
Rihanna f/ Drake – "What's My Name?"
Trey Songz f/ Nicki Minaj – "Bottoms Up"
Centric Award
Marsha Ambrosius
Eric Benet
Cee-Lo Green
R. Kelly
Kem
Best International Act: U.K.
VV Brown
Chipmunk
Laura Izibor
Skepta
Tinchy Stryder
Tinie Tempah
Best International Act: Africa
2Face Idibia (Nigeria)
D'Banj (Nigeria)
D-Black (Ghana)
Angelique Kidjo (Benin)
Fally Ipupa (Congo DR)
Teargas (South Africa)
How would you like to attend the BET AWARDS 11 in Los Angeles?  BET is giving you a chance to win tickets simply by sharing your world with the world!  Click HERE for details on how to enter.