If you follow rapper Ludacris via instagram then most likely you know last week he was kickin' it with R&B diva Kelly Rowland, on set recording his new video for his song "Representin". The rapper was even kind enough to post this picture of Kelly wearing these sick pair of heels!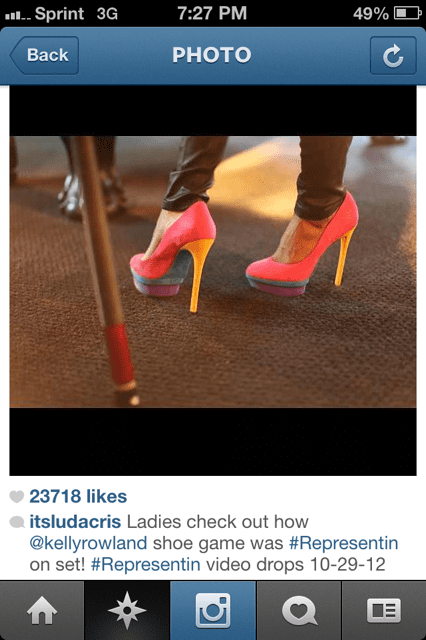 Ms. Rowland was working it in these  B Brian Atwood Suede Colorblock Pumps. This standard silhouette was given a youthful twist, adding hot pink to the almond toe shoe, a double platform in blue and purple, an a bright yellow 5 1/4″ inch heel. So what's there to love about B Brian Atwood? It's a diffusion line to the premium Brian Atwood brand, which is a splendid option for you ladies who crave a designer shoe at a more cost friendly price point. This shoe is currently unavailable, however because B Brian Atwood creates jaw dropping shoes we had to find an alterative heel you can purchase now.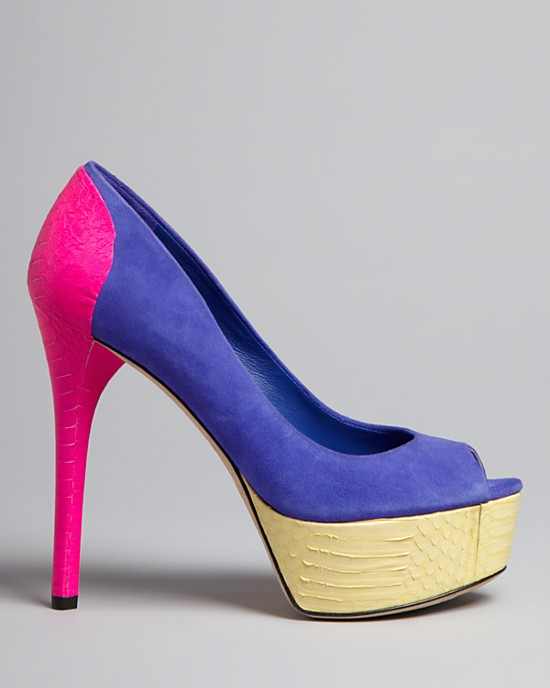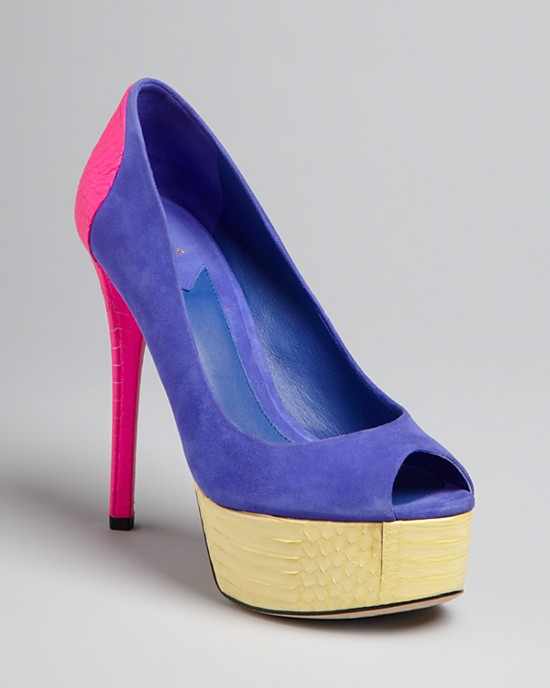 This pair still incorporates the platform and hot pink and blue colors but with a peep toe. You can find these online at Bloomingdales, retailing at $350 dollar, the price that the colorblocked pumps went for when they were being sold.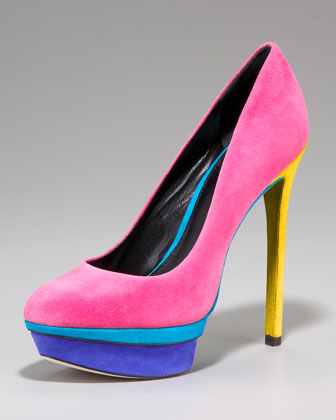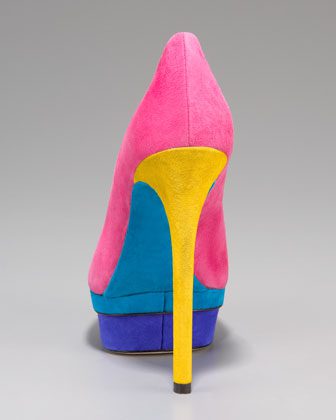 Ladies, are the color block hues too busy for you or would you rock these asap?  Check out Kelly's shoe game in it's entirety in Ludacris's new video 'Representin'" below…
Images Courtesy: Instagram @itsludacris, Neimanmarcus.com/ bloomingdales.com/