In it's first-ever partnership with Intel, Time Inc.'s ESSENCE, PEOPLE and PEOPLE EN ESPAÑOL presented the inaugural "Women Who Spark" Awards honoring female trailblazers at the annual Consumer Electronics Show (CES) on January 7, 2016.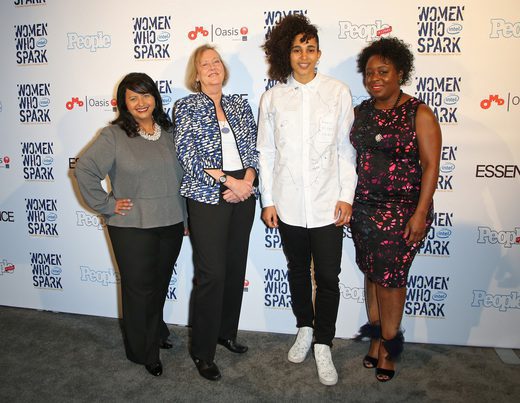 Women Who Spark Awards Honorees Alba Colon, Dr. Telle Whitney, Shantell Martin and Kimberly Bryant
This powerful first-time collaboration—combining the forces of ESSENCE, PEOPLE and PEOPLE en ESPAÑOL—provides a diverse platform with broad reach to celebrate four extraordinary trailblazers from around the world, women whose work has broken gender barriers and inspired today's high-tech evolution.
Held in the OMD Oasis, the CES Thought Leadership Center created by media agency OMD, at the Venetian Hotel in Las Vegas, the invite-only event recognized notable female honorees for their outstanding achievements in technology: Alba Colon – Chevrolet Racing Program Manager, NASCAR Sprint Cup Series, Kimberly Bryant – CEO, Black Girls Code, Telle Whitney – CEO and President, Anita Borg Institute, and Shantell Martin – Visual Artist. United States Chief Technology Officer Megan Smith gave opening remarks for the event.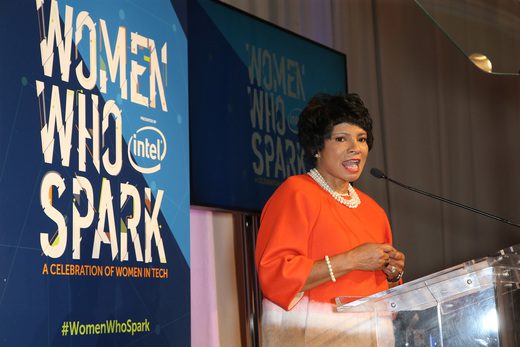 President of Intel Foundation and Director of Corporate Affairs for Intel Rosalind L. Hudnell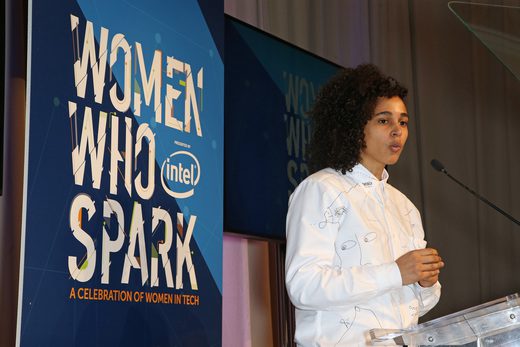 Honoree Shantell Martin speaks during the Women Who Spark Awards
U.S. Chief Technology Officer Megan J. Smith speaks during the Women Who Spark Awards
"Innovative women have always been trailblazers in science and tech, but so often they are left out of history or are missing in our day-to-day media," said United States Chief Technology Officer Megan Smith. "In order to fully realize our country's potential, it's critical to celebrate all of our innovation heroes. Congratulations to this year's 'Women Who Spark' award winners and the organizers—ESSENCE, PEOPLE and PEOPLE en ESPAÑOL—who are working to bring this needed and rightful visibility."
Looking for more breaking news, recap and more at CES 2016?  Visit DivasandDorks.com all week long and even connect with us on Twitter, Facebook, YouTube and more today!  You don't want to miss the action from the largest tech trade show in the world – it's CES 2016!
Comments