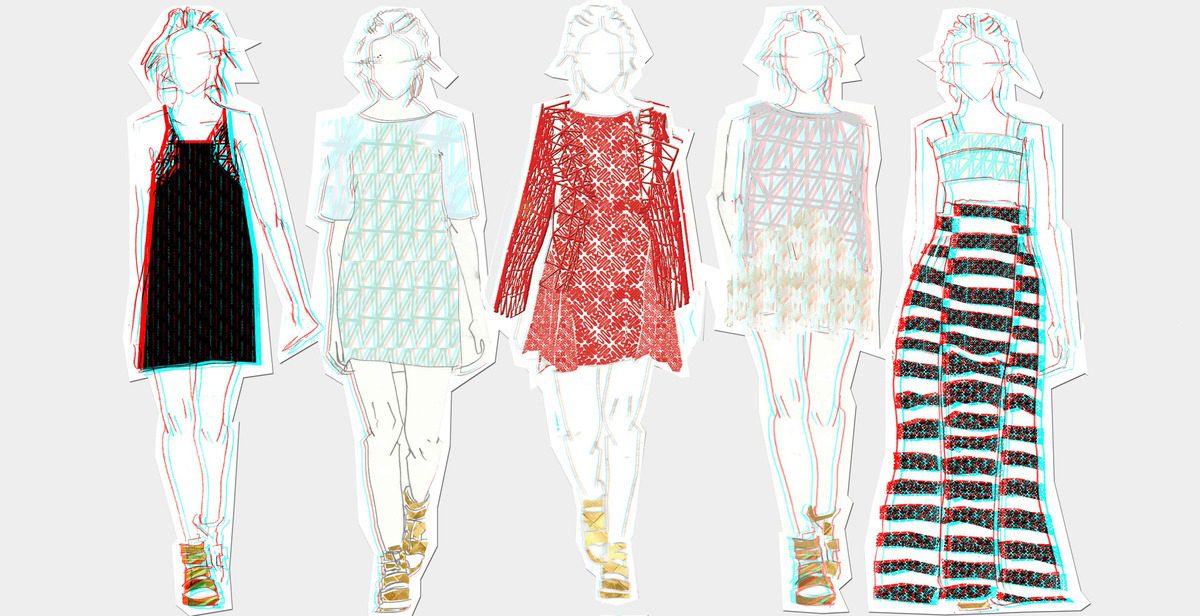 Technology is transforming the way we look at style and fashion! Can you imagine creating an entire fashion collection with wearable 3D printed designs? Nine months of research and 2,000 hours to print: That's how long it took student Danit Peleg to complete her final design project.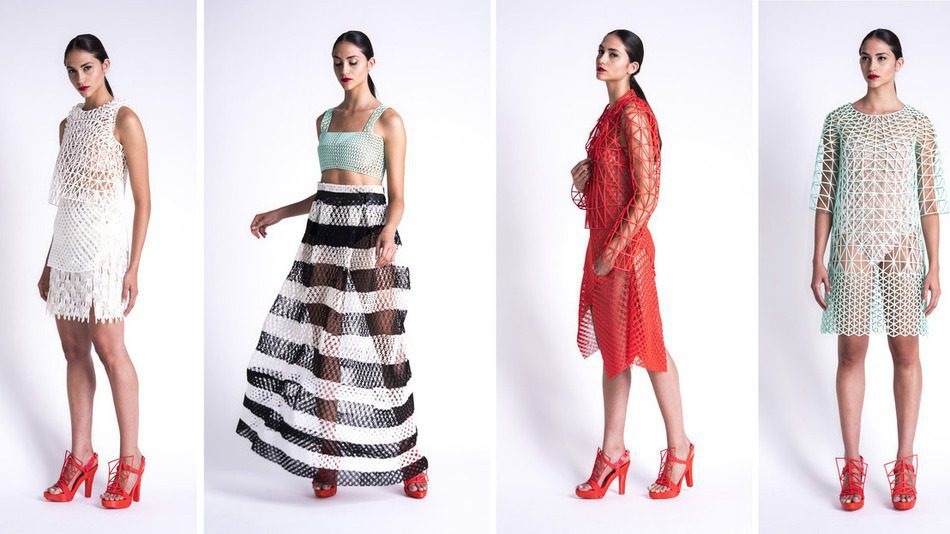 Peleg, a 27-year-old recent graduate from the Shenkar College of Engineering and Design in Israel, decided to create her entire collection using a 3D printer. She knew barely anything about the technology but wanted to see if it was possible to create entire garments. She made all five of the outfits, inspired by artist Delacroix's Liberty Leading People, using Filaflex filament and Witbox home printers. She got help from the 3D printing lab TechFactory Plus and the XLN community.
Check out a video of her 3D printing process below:
"I spent a month or so experimenting with PLA, a hard and breakable material," Peleg explains on her website. " I was not getting very far because the material is inflexible, which is the key property of a 'real' textile. The breakthrough came when I was introduced to FilaFlex, which is a new kind of filament; it's strong, yet very flexible."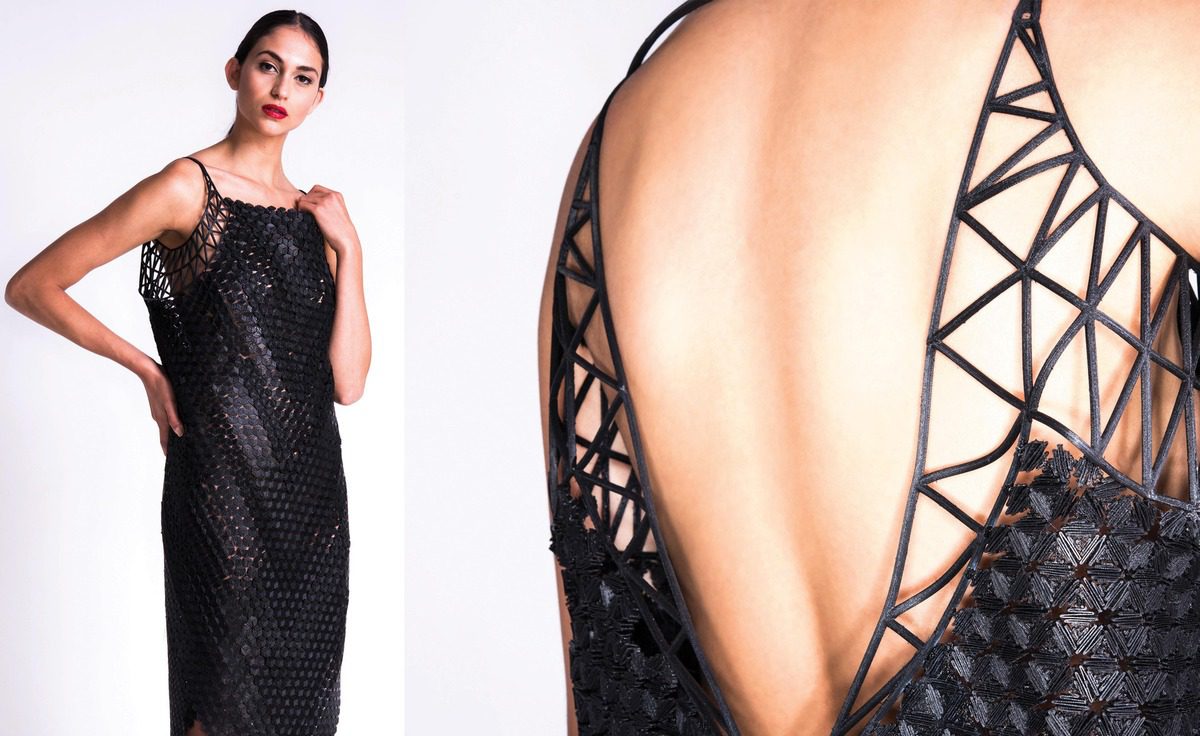 She was finally going to be able to create her favorite piece of the collection, the "Liberte" jacket. She first sketched the jacket and created the pattern using software called Optitex. She then created a digital model using the software Blender and produced 3D files before printing.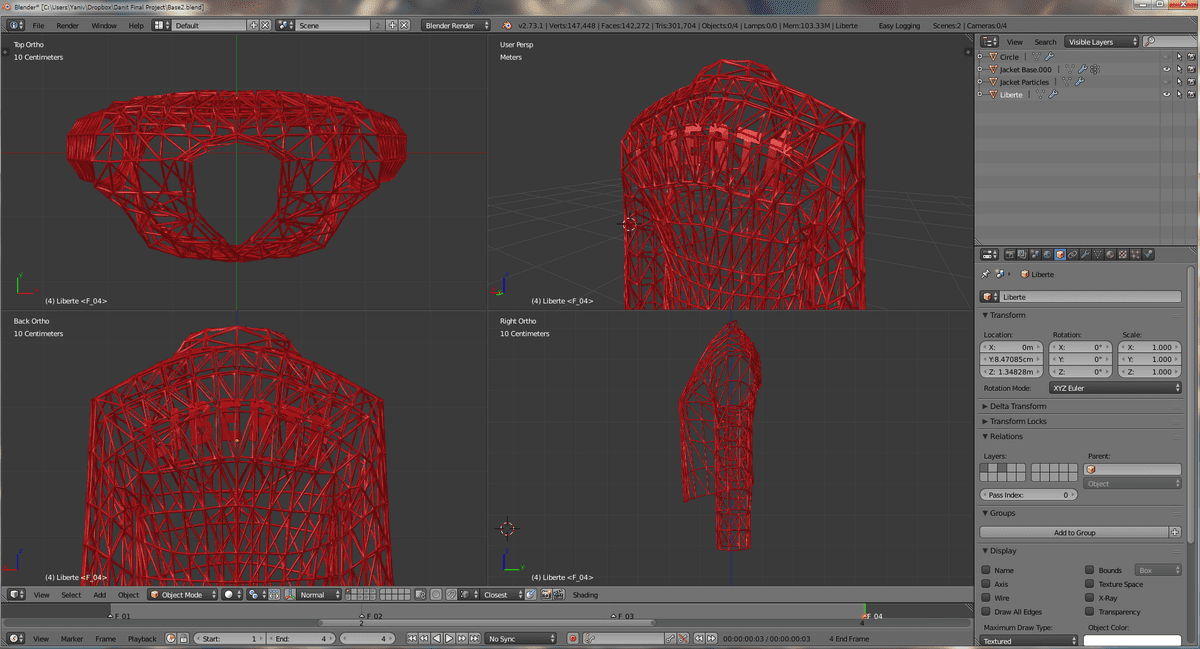 "I believe that technology will help democratize fashion and give designers more independence in the creation process," – Danit Peleg
For more information on Danit Peleg and her 3D Printing style, visit her website at danitpeleg.com
Comments