Can you imagine a world where you no longer have to sort & log through business cards, receipts, invoices, lists and more on a daily basis?  What if you had the power of a full business card scanner, full document scanner and more in the convenient palm of your hand?
Imagine no more…
Scanner Pro transforms iPhone into portable scanner in your pocket. It lets you scan multipage documents, email them and even upload to Dropbox, MobileMe iDisk or any other WebDAV enabled server. Evernote integration is there too.
It isn't the first app to introduce the concept of scanning documents with the iPhone camera. However, Scanner Pro is so good, that it instantly became the #1 business app in 20+ countries, and remained there for more than 2 years.  One of the best things about the new Scanner Pro is its simplicity. Less is more, isn't it? Now, the focus is on the document, this is where all design changes were made. Want to crop the image? The new iPad screen is great, so you don't need to have a magnifying glass to nail the edge. Want to reorder pages within the document? Just drag it up or down through the list. Want to group scans into a folder? Just drag one on another. You physically touch your scans to manage them and is it an amazing experience.
Want to learn more?
You can scan multi-page documents, protect documents with passwords, make industry standard PDF files and even preview them before sending.  When you're ready to upload your scans, you can use MobileMe, iDisk, Box.Net, Humyo and any other WebDAV enabled online storage.  Dropbox, Evernote & GoogleDocs? Yep – you can upload your scanned documents there too!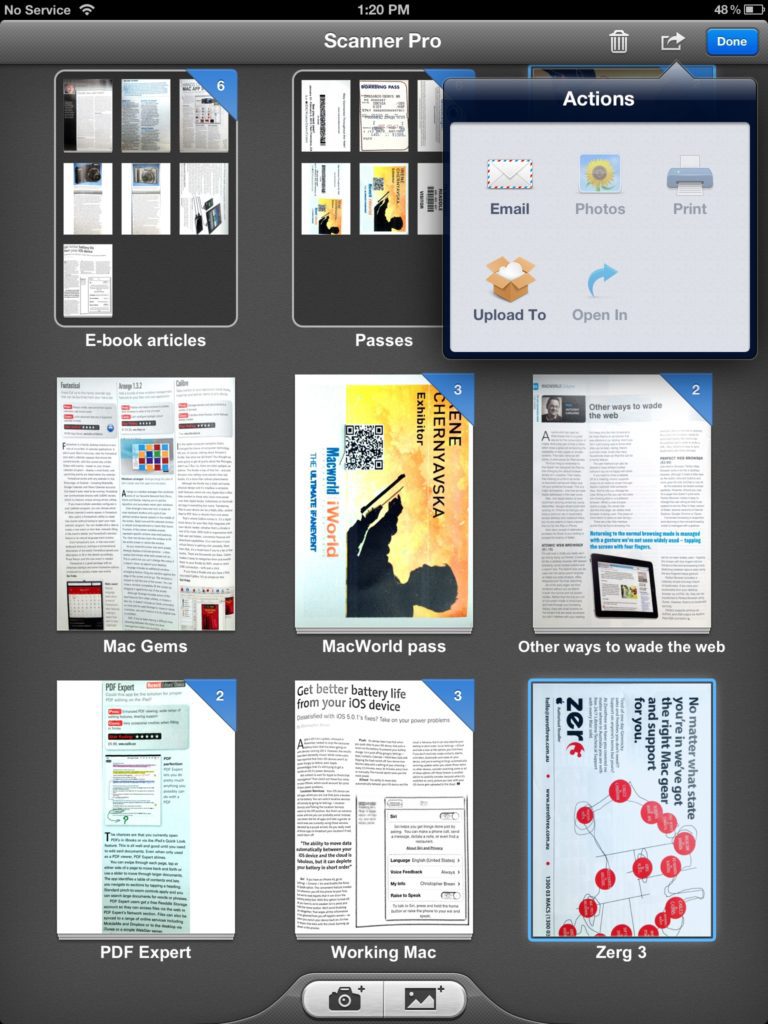 To celebrate the re-launch of the #1 Business App in US, Italy, France, Australia, UK and 20 more countries recently! Readdle is giving away the NEW Apple iPad! Check out how you can win & download this necessary app for productivity on the go HERE!