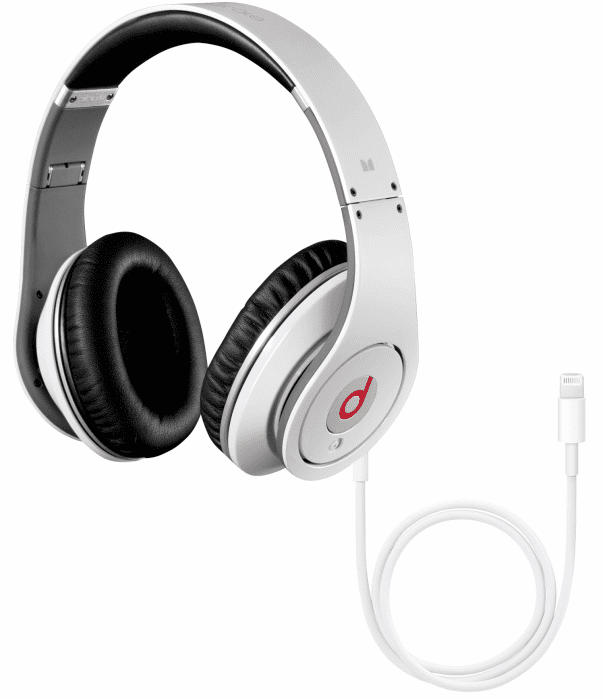 The pieces of the Beats/Apple $3 Billion dollar acquisition puzzle are slowly coming together.  What we know thus far is:
1.  Apple acquired Beats Audio and Beats Music to strengthen it's audio and music quality brand for consumers.
2.  Apple has quietly introduced a new specification for manufacturers in its Made-For-iPhone/iPad/iPod (MFi) program that allows them to create headphones that connect to iOS devices using a Lightning connector instead of the usual 3.5mm headphone jack. (via 9to5 Mac)
3.  Apple rarely does anything – JUST BECAUSE.
It's pretty clear that Apple is working on super audio headphones that will eliminate the need for batteries, have better quality sound and possibly have firmware updates similar to the iPhone devices themselves.  It's too early to make claims on how soon Apple will make 3.5mm jacks obsolete but once again Apple is staking a claim as a leader in the mobile brand industry.  Apple is developing some innovative new headphone tech using its own proprietary Lightning connector and that fact alone is is significant. If Apple get partners on board and Lightning headphones prove to be popular with users, it's easy to see how Apple could push Lightning headphones as a big differentiating feature for iPhone and other Apple devices.  No more cross-using headphones for other mobile devices which could either make you love being an Apple user or hate being limited to Apple products altogether.  
Although Apple has not flipped the switch on the audio input support for Lightning cables and existing iOS devices yet,  it will release a software update in the future that will enable support in devices running iOS 7.1 or later.  Could the iPhone 6 be the first device set up for the lightning connected Beats headphones?  I hope so.
Comments