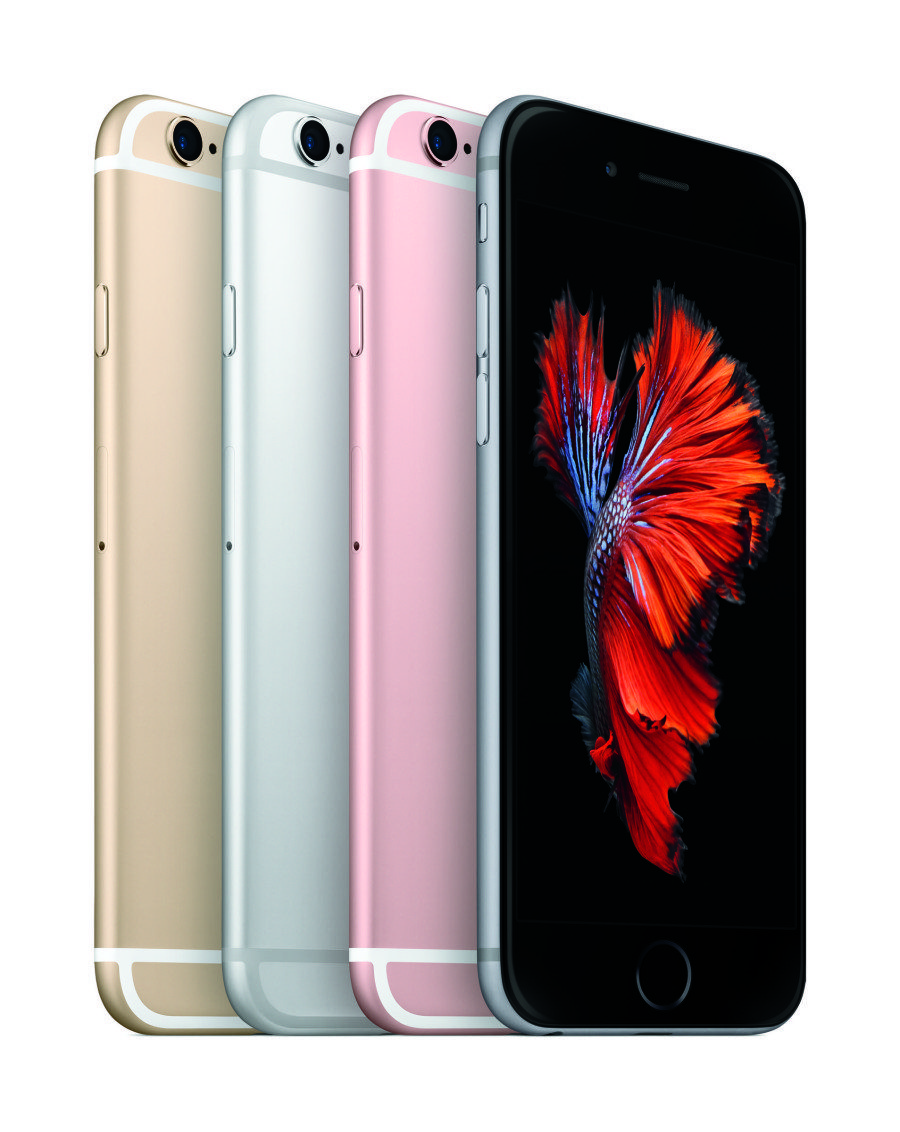 It's official!  The new Apple iPhone 6s and iPhone 6s Plus is here and available as early as September 25th!  Check out the latest upgrades and pricing that your wallet will surely appreciate below!
Apple today announced iPhone 6s and iPhone 6s Plus, the most advanced iPhones ever, adding a powerful new dimension to iPhone's revolutionary Multi-Touch™ interface. The new iPhones introduce 3D Touch, which senses force to enable intuitive new ways to access features and interact with content. iPhone 6s and iPhone 6s Plus feature Retina HD displays made from the strongest glass on any smartphone and 7000 series aluminum, the same alloy used in the aerospace industry, in gorgeous metallic finishes that now include rose gold.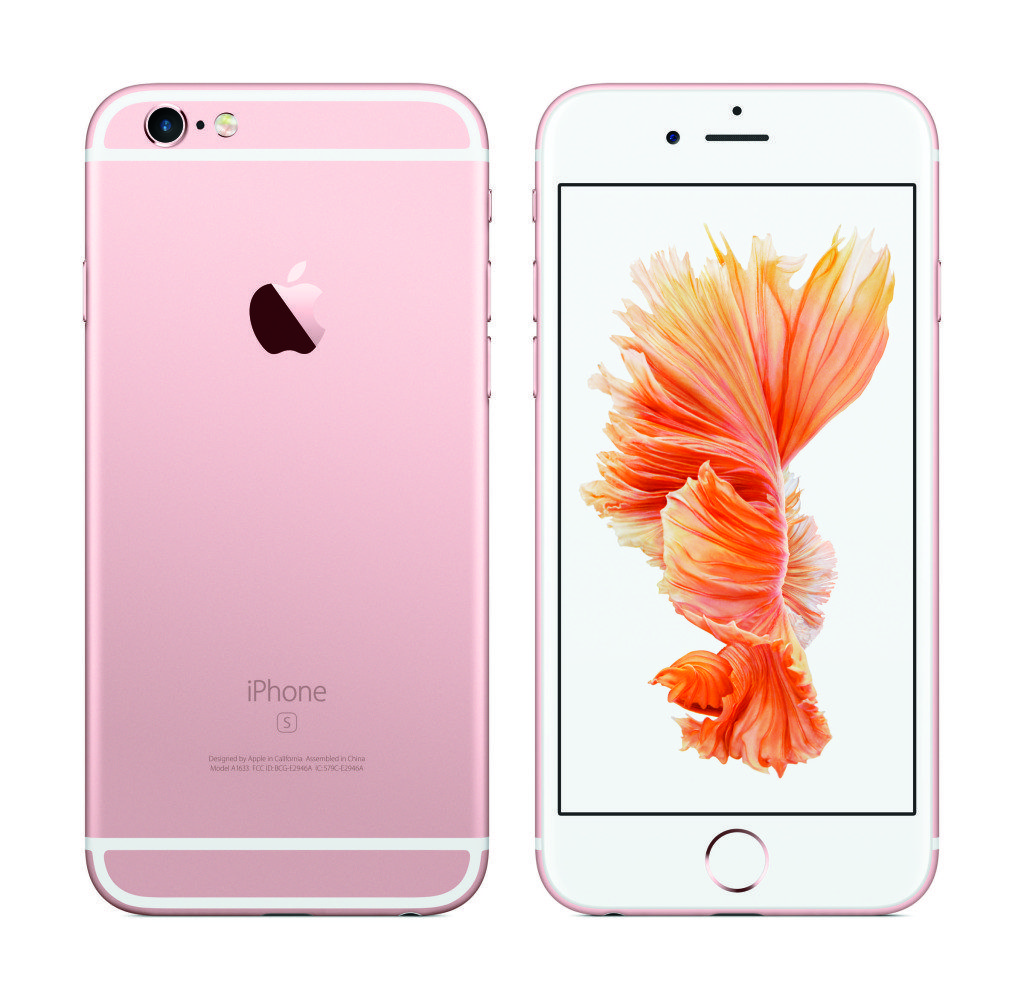 iPhone 6s and iPhone 6s Plus also introduce a transformative new approach to photography called Live Photos, bringing still images to life by capturing a moment in motion. Live Photos, 3D Touch and other advancements in the new iPhones are powered by the Apple-designed A9 chip, the most advanced chip ever in a smartphone, delivering faster performance and great battery life.
3D Touch
iPhone 6s and iPhone 6s Plus introduce new ways to navigate and experience iPhone by sensing pressure to enable new gestures — Peek and Pop™ — so you can dip in and out of content without losing your place. Press lightly to Peek at a photo, email, web page or other content, and press a little deeper to Pop into the content itself. With Quick Actions, 3D Touch provides shortcuts to the things you do most, so you can send a message or take a selfie with just a simple press from the Home screen.
Camera Innovations
The world's most popular camera is even better in the new iPhones with new ways to capture and relive unforgettable moments. iPhone 6s and iPhone 6s Plus introduce Live Photos, which go beyond snapshots to capture moments in motion. Live Photos are beautiful 12-megapixel photos that, with just a press, reveal the moments immediately before and after the shot was taken, so you can enjoy a living memory rather than an instant frozen in time.
High-definition video improves with support for 4K — with a resolution of 3840 x 2160, delivering over 8 million pixels — and the expansion of optical image stabilization to video on iPhone 6s Plus, for taking beautiful videos in lower light. After capturing 4K video, you can edit on your Mac®, PC, iPad® and with the latest version of iMovie® on iPhone, you can even edit two simultaneous streams.
Additional camera advancements include:
a new state-of-the-art 12-megapixel sensor with advanced pixel technology and Apple-designed image signal processor, for truer colors and sharper, more detailed photos; and
a new 5-megapixel FaceTime® HD camera and Retina Flash, which momentarily makes the display three times brighter with True Tone® lighting, for wonderfully bright selfies in low light.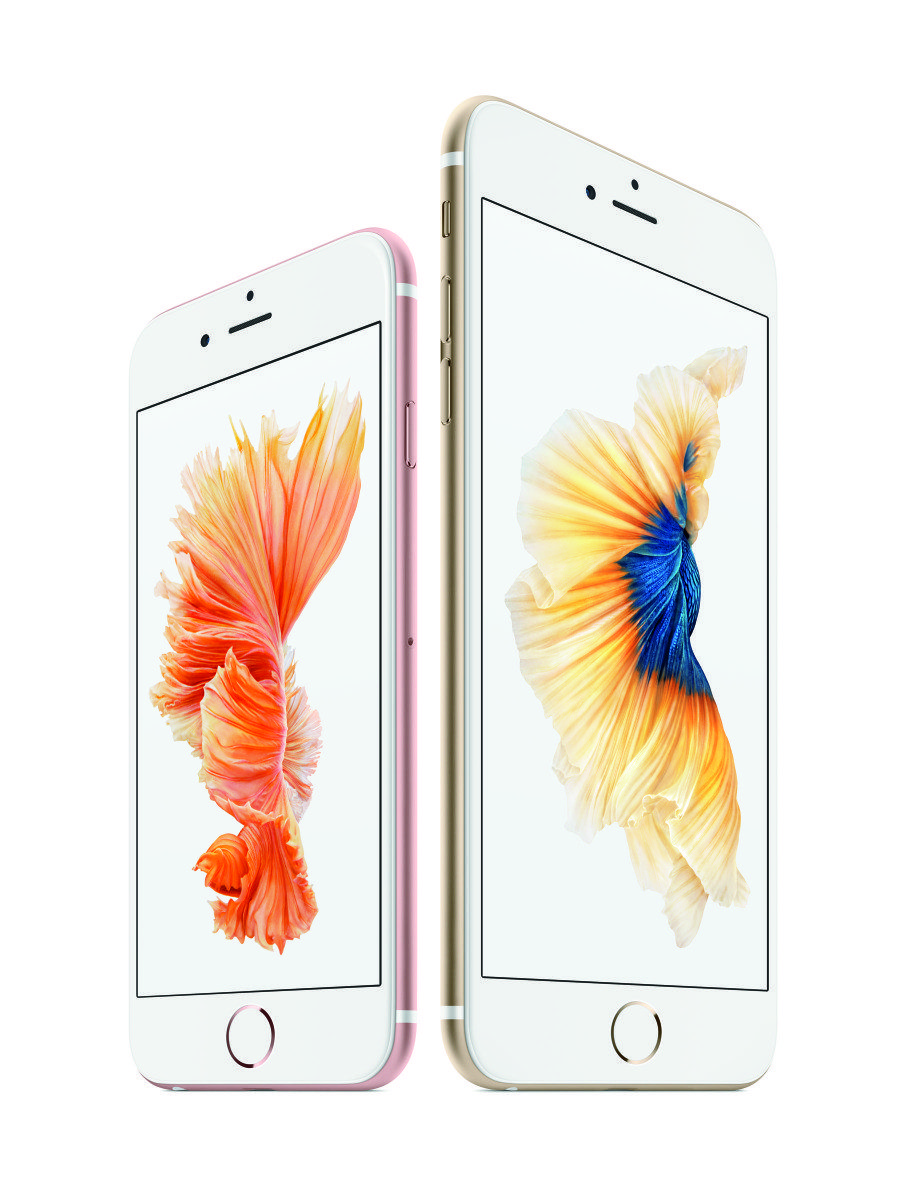 Pricing & Availability
iPhone 6s and iPhone 6s Plus will be available in gold, silver, space gray and the new rose gold metallic finishes for $0 down with 24 monthly payments starting at $27 (US) and $31 (US), respectively, from Apple's retail stores in the US, Apple.com, select carriers and Apple Authorized Resellers.³
Exclusively at Apple's retail stores in the US, customers can choose their carrier and get an unlocked iPhone 6s or iPhone 6s Plus with the opportunity to get a new iPhone annually and AppleCare+ on the new iPhone Upgrade Program with monthly payments starting at $32 (US) and $37 (US), respectively.?
Both models will be available in Australia, Canada, China, France, Germany, Hong Kong, Japan, New Zealand, Puerto Rico, Singapore, the UK and the US beginning Friday, September 25, with pre-orders beginning Saturday, September 12.
Apple-designed accessories including leather and silicone cases in a range of colors and Lightning Docks in color-matched metallic finishes will also be available.
What do you think about the new Apple iPhone 6s and iPhone 6s Plus?  Are you looking to upgrade your device anything soon?  Share your thoughts below!
Comments