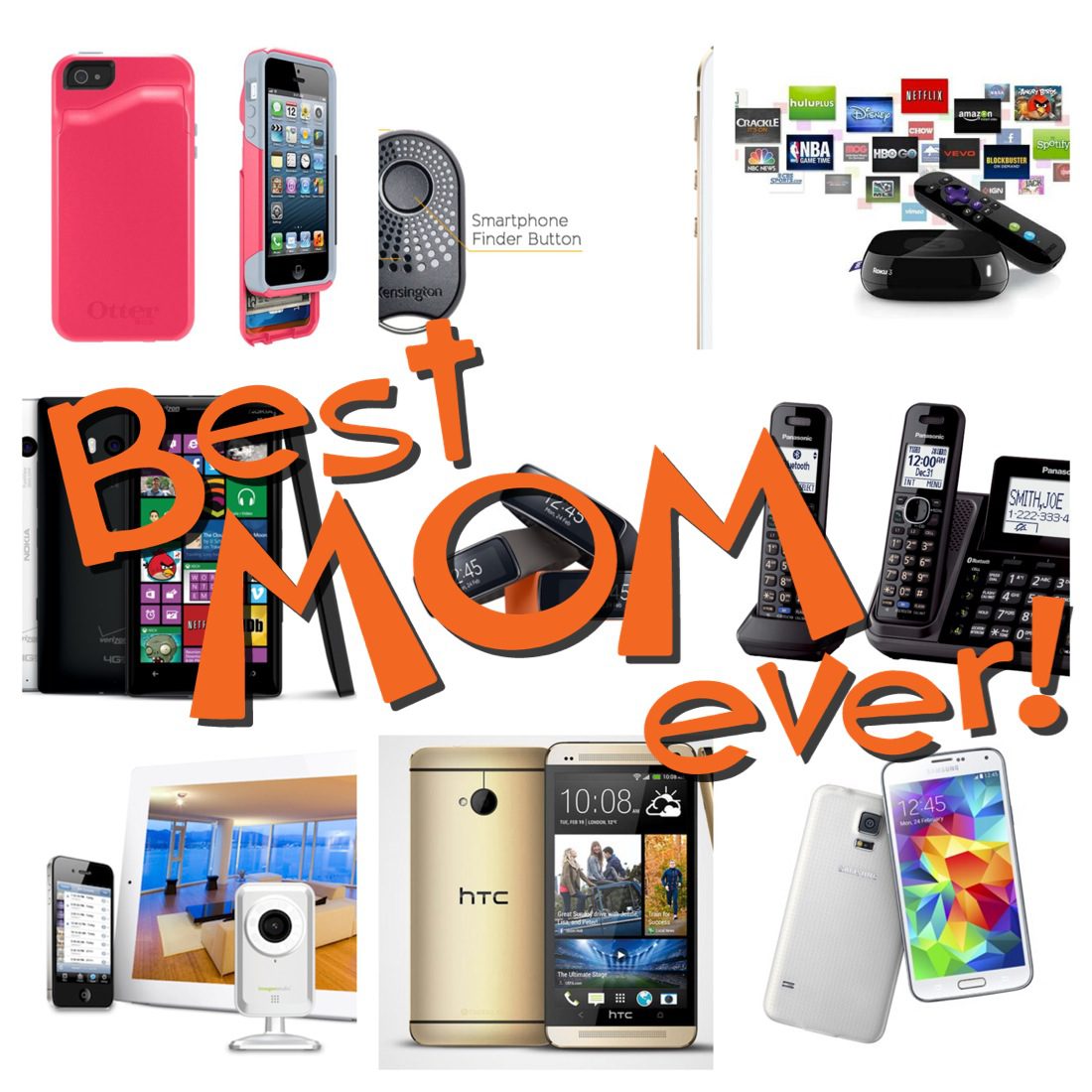 Mother's Day is this Sunday, May 11th.  Now that I've got your attention, there's no need to panic if you haven't bought mom the perfect gift that she can use for years to come.  After 20+ years of buying my mom and grandmother gifts, I know a thing or two about scoring the perfect Mother's Day gift.  You don't think Mama and Nana Diva settle for just any old Mother's Day gifts do you?  For years, I've been lucky enough to find great gadget and tech savvy gifts that they enjoy all year long and now, I'm sharing some of my favorite gifts that you need on your list this year.  Are you looking for the perfect gift to ease your mom into a tech savvy lifestyle?  Discover the best "Tech Savvy" Mother's Day gifts that mom will love (and that won't break the bank) below.
"Tech Savvy" Mother's Day Gifts:  Smartphones
Samsung Galaxy S5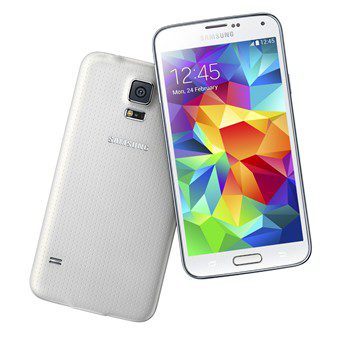 If mom wants to get her hands on the newest Android device, then look no further than the Samsung Galaxy S5.  The Samsung Galaxy S5 is technology that truly impacts your life. Make split-second moments yours. Watch HD movies and games roar to life. Or track your life right down to your heartbeat. Powered with innovation, the Galaxy S5 is like no other mobile device before it. Check out my hands on time with the device here.
Nokia Lumia Icon (from Verizon)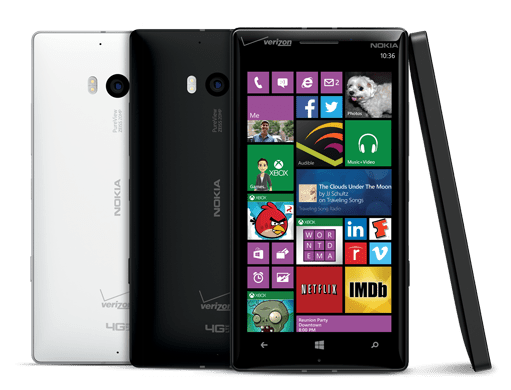 If mom loves taking photos and recording videos, then the Nokia Lumia Icon from Verizon Wireless is the perfect device for her!  See and hear what you've been missing with Nokia Lumia Icon, a Windows Phone with ultimate features in video, audio, productivity and entertainment.  Full 1080p HD and 4 high-performance microphones deliver audio and video that's off the charts.  Check out just a few of my favorite features of the Nokia Lumia Icon here.
HTC One (M8)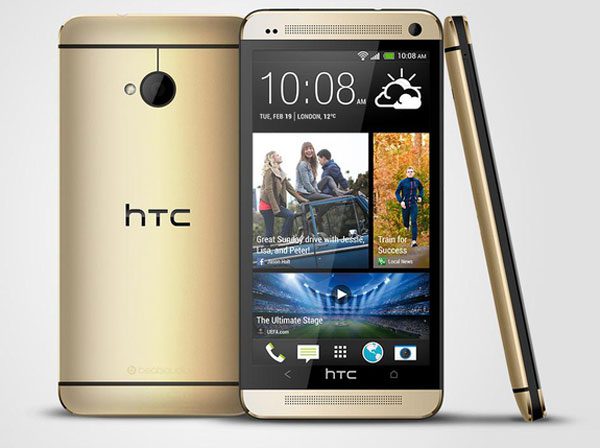 The HTC One (M8).  With a full wrap-around, high quality, all-metal design with curved edges that naturally fit in your hand, significant enhancements to every breakthrough feature of last year's model, as well as all-new innovations, the HTC One (M8) is designed to impress and built to perform.  If mom is looking for a new phone and wants to upgrade from her iPhone, check out five reasons why the HTC One (M8) is a great replacement and Mother's Day gift here.
"Tech Savvy" Mother's Day Gifts:  Smartphone Accessories
Proximo Bluetooth Tracker tags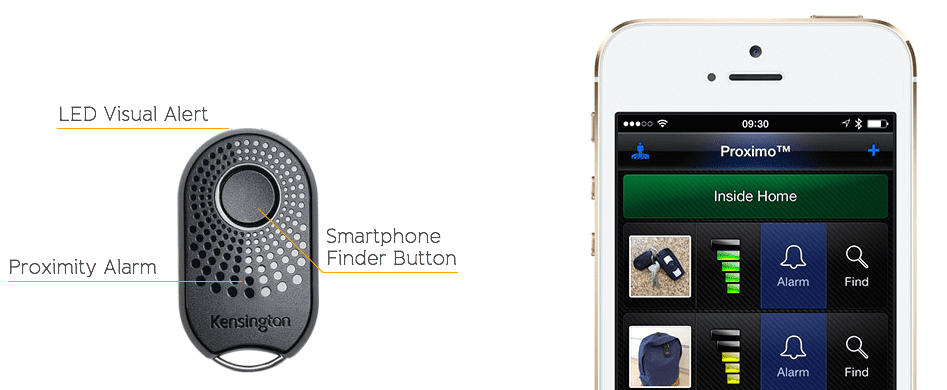 The Proximo Key Fob is designed to help you find your iPhone or Galaxy at a press of a button. The button triggers an alarm on your phone, even if it's on vibrate, so you can find it and get on with your day.  Replacing a lost phone can be expensive, time consuming and stressful. Let the Proximo system from Kensington get you back to the things that really matter. Safeguard your phone, save money and regain your peace of mind with the new way to ensure your phone, and everything on it, stays with you. A fraction of the cost for a replacement phone, and more functional than a free app, Proximo pays for itself (and then some) the first time you need it.
Otterbox Commuter Wallet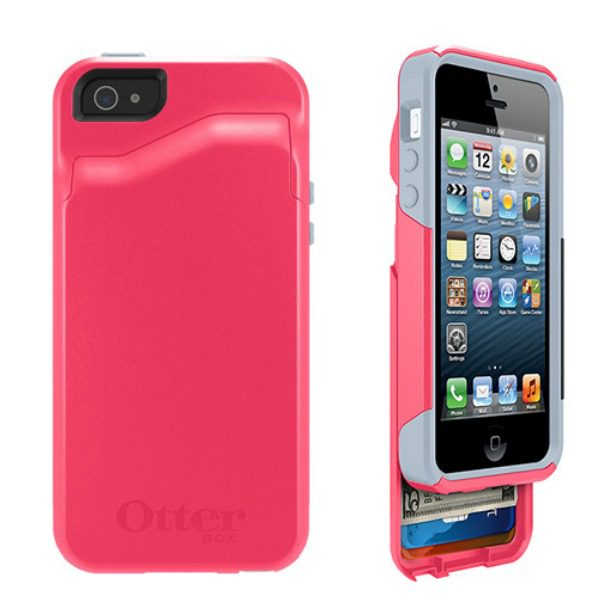 The Otterbox Commuter Wallet has changed the way I view smartphone cases and accessories.  Of course your accessories has to be stylish, but what if it had other features and benefits as well?  Give the mom the gift of organization with this unique wallet accessory for your smartphone.  The Otterbox Commuter Wallet holds up to 3-4 cards and you can even fit cash inside of it too.  Check out my experience with the Otterbox Commuter Wallet on DivasandDorks.com.
Samsung Gear Fit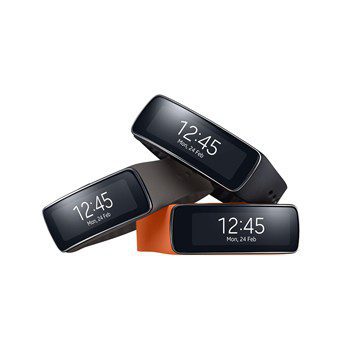 If mom wants to get into fitness, there's no better accessory than the Samsung Gear Fit!  I've tried it out for myself and it packs all the technology bells and whistles of a smart watch including notifications, heart rate monitoring and bluetooth music player with the added benefits of the latest in health wearable technology.  The Samsung Gear Fit is the first curved, Super AMOLED wearable device for active lifestyles. Empower your fitness with real-time coaching and heart rate monitoring without sacrificing style or connectivity. Wherever your day takes you, Gear Fit matches any occasion with interchangeable bands and screens so you can look and feel your best.  Check out the details and my initial Gear Fit experience on DivasandDorks.com.
"Tech Savvy" Mother's Day Gifts:  For The Home
Panasonic Link 2 Cell System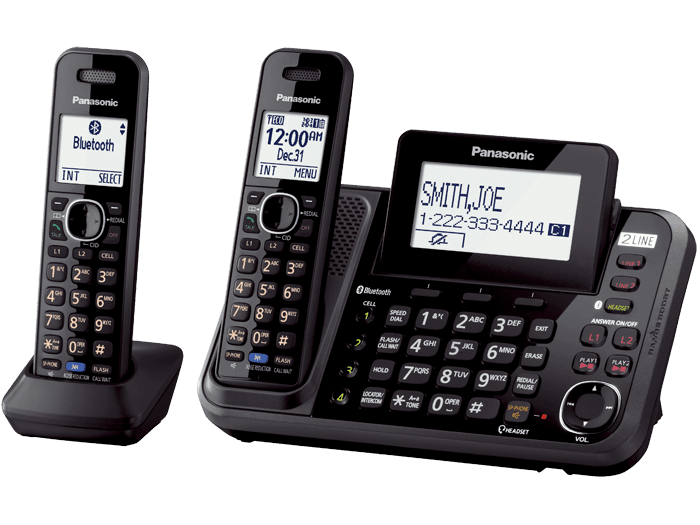 The Panasonic Link 2 Cell system was a great addition to my Nana's home.  She's always "misplacing" her smartphone and missing important phone calls.  With the Panasonic Link 2 Cell system bluetooth connectivity, she never misses a call again.
Link2Cell allows you to connect up to two cellphones to the base unit via Bluetooth technology. Make and receive cell phone calls on your home phone handsets without the inconvenience of losing service or being tethered to a wall outlet because your battery is running low. You can transfer your phonebook from your cell to the base (up to 3000 names) and even set specific rings so you know which cellphone has a call coming through. With a USB port on the base unit for charging your cell phone and text message alert, which sends a message to your cordless handsets alerting you of a received text message… never miss an important call or message.  Check out my experience and full review on DivasandDorks.com.
Belkin NetCam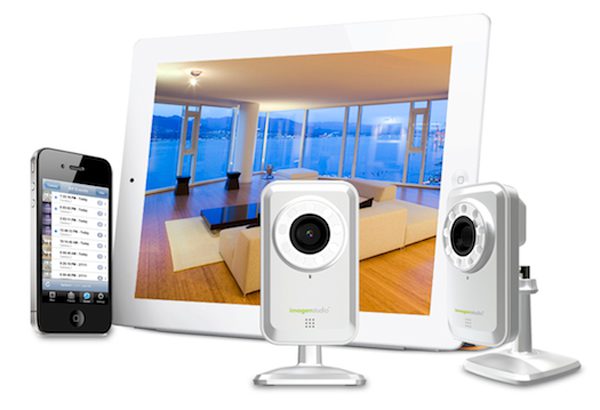 If mom wants a little added security to her home, why not give the gift of safety with the Belkin NetCam.   The Belkin NetCam Wi-Fi Camera with Night Vision makes it easy to watch your kids, elderly parents, or pets wirelessly on your smartphone or tablet–anytime, anywhere. NetCam connects directly to your Wi-Fi router without the need of a computer–simply download the free NetCam app to your mobile device and you're ready to go. The camera's wide-angle video gives you a full view of any room, and clear digital audio lets you listen to pets or children at play. Even if the room you're watching is completely dark, you'll see a clear picture thanks to that camera's infrared night vision. And to make sure you don't miss any action, you can choose to receive e-mail alerts when NetCam detects movement. Check out my experience and full review on DivasandDorks.com.
The Roku 3 HD Video Streaming Digital Media Player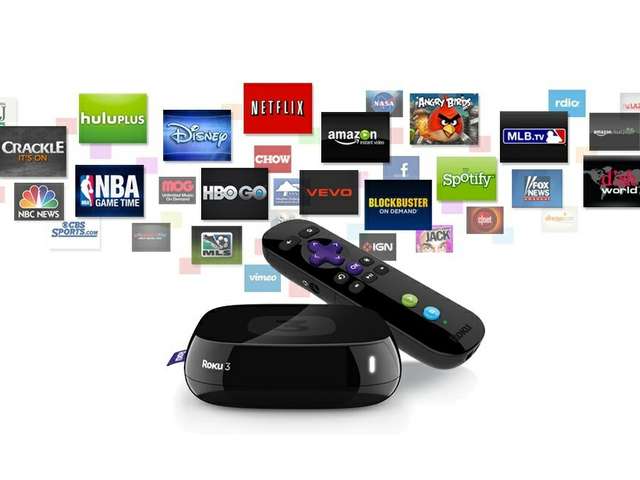 If nothing pleases your mom like catching up on her favorite shows on Netflix or HuluPlus then the Roku 3 HD is for her!  My mom doesn't always get to watch her favorite shows when they air on tv, so she's always binging on TV via her Roku remote.  The Roku 3 HD Video Streaming Digital Media Player will upgrade any family room or mom's special sanctuary to the next level.  The Roku 3 is compact for HD streaming, it's easy to set up and works on any TV.  Enjoy movies and TV from Netflix, Hulu Plus, Amazon Instant idea, HBO Go, VUDU and more.  Music from Spotify, Amazon Cloud Player, Pandora plus live sports packages such as NBA League Pass, NHL Game Center LIVE, MLB TV and more.  The Roku video player has its own remote jack on the side, and audio can be streamed from a specific video right to the remote.  You can privately watch movies without making a sound with HD video streaming using the headphone  jack.  Check out more from Roku 3 HD on DivasandDorks.com.

I've only scratched the surface on unique Mother's Day gifts for mom this year.  If you're looking for more gift ideas, stay tuned to DivasandDorks.com all week long as I share "mom approved" gifts for every budget this Mother's Day.  What gifts are you thinking of getting mom this year?
Comments