Just off the D&D Top Tech Picks For New York Fashion Week – Burberry announces it's plans to simulcast it's runway collection via Twitter later today.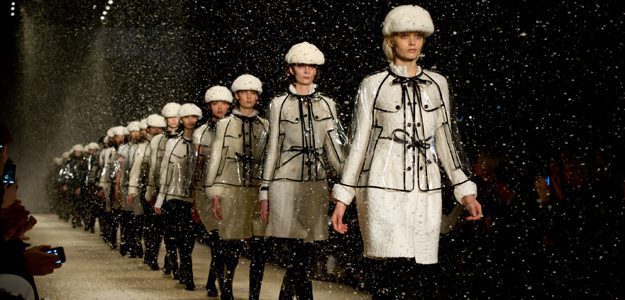 According to Mashable.com after having staged 3D and shoppable livestreams in past seasons, Burberry is once again stepping up its game to bring its runway collection to the largest online audience possible.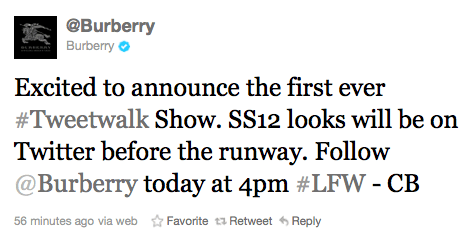 The London-based fashion house has partnered with Twitter to develop what the two companies are calling a "Tweetwalk." Backstage Twitpics of every look will be taken and shared with the brand's followers on Twitter before the models hit the runway beginning at 4 p.m. BT (11 a.m. ET). In other words, Burberry's Twitter followers will see the collection moments before anyone else.
Want to see the show LIVE? Click the image below…