Are you looking forward to capturing amazing moments this holiday weekend?  Why not capture moments to share forever with your personalized Mosaic photo album?
How does the Mosaic app work? It lets you gather up pictures from a vacation, party, barbecue, or other life event, and easily make a coffee table book of photos at a reasonable price. Once ordered, the finished product arrives in four days.
The app is incredibly easy to use. You simply touch a button that says Create a New Mosaic, then choose your Camera Roll, Photo Stream, or any other shared folder of photos. From there you need to select 20 photos — preferably from an event so all the photos fit a theme. As you select photos, a window opens up on the bottom that shows you your selections. If you would like to reorder the images, just touch and hold them as you would apps on the home screen, then touch and slide each photo into the order you want.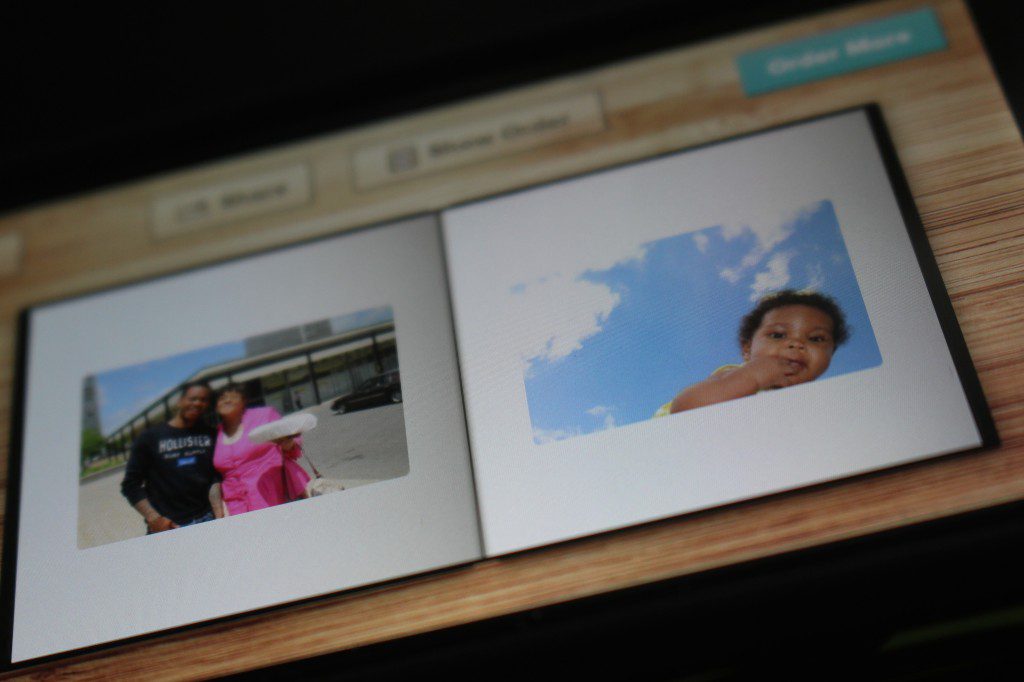 When you're finished, the app presents you with a preview of your photo book, with a cut-out front cover that shows your photos in a mosaic on the first page. There's a shuffle button at the top that will change the position of your selected photos on the mosaic. Using swipe gestures, you can flip through the book to look at each image the way it will show up in your hard copy. You have just one customization option here: you can select a black or white background for your photos.
When you're satisfied with the photo order and background, you can touch a Place Order button and enter your information, address where you would like the book sent, and payment information. The service costs $20 plus tax and shipping and will arrive in four days. You'll also receive push notifications for order status changes, such as when it is shipped and out for delivery.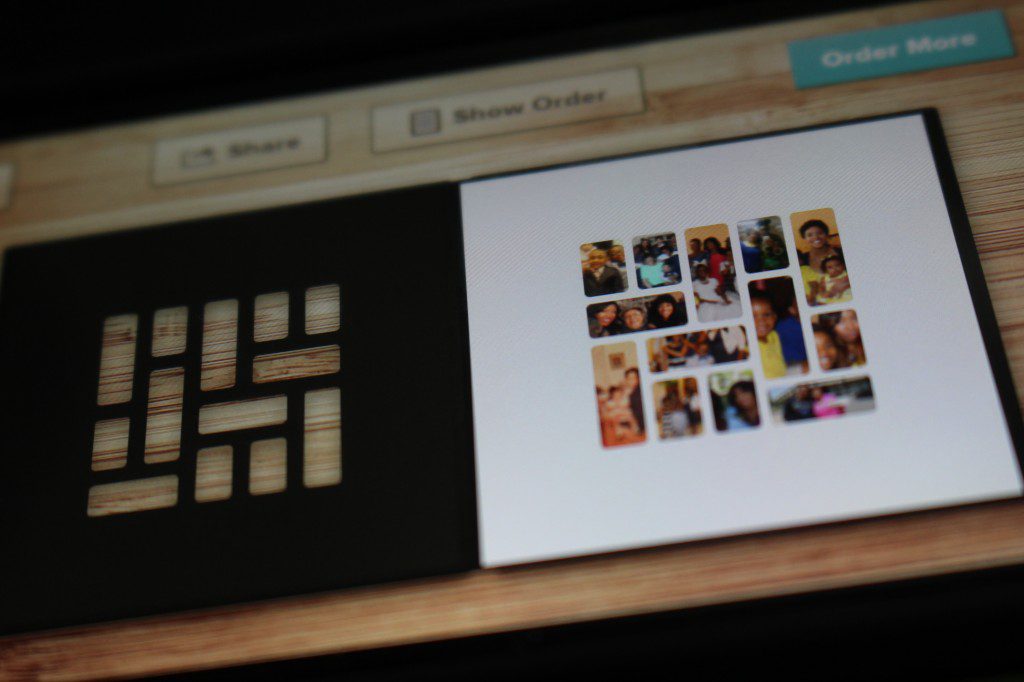 I was able to order one and I like the end result. The book itself is made of a hard cardboard cover that feels substantial and the end result makes for an excellent gift or addition to your coffee table. Mosaic is a neat idea and I think the service is well worth the $20 for a simple way to make a quick and elegant photo book.  Available for iPhone or Android devices today.  For more information visit heymosaic.com
Comments