With a new month upon us, I have taken a fresh approach to building a better DivasandDorks.com site for you!  It's been said that all bloggers and business people want to improve their work – but many never quite get around to it.  This idea is simple, by the end of this challenge you'll have learned 31 aspects of blogging (and applicable to business) practices and apply them to your work immediately.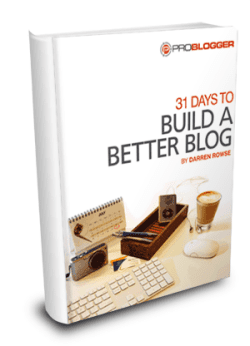 Whether, you're a business person or blogger – you're probably wondering what the challenge entails…
It's the "31 Days To Build A Better Blog" Challenge
I have officially began these practices on Monday, August 1st (New beginnings – btw, I know there are only 30 days in August – let's be proactive people!)  If you're looking to score a discount on ordering the 31 DBBB workbook add this exclusive coupon code: FWOB33 here.
This week's tasks include:
– Write An Elevator Pitch For Your Blog (or Business)
– Write A List Post
– Promote A Blog Post
– Analyze A Top Blog In Your Niche
– Email A Blog Reader
– Write A Link Post
Stay tuned to DivasandDorks.com for a variety of entertaining and thought-provoking posts that will be in the spirit of '31 Days of Building A Better Blog".  Feel free to join me in the quest for improvement and growth and we'll see you at the end of the month 😉