If you've ever wanted inspiration or an epiphanic moment to stimulate your fashion creativity – this isn't the story for you.  This is the story of Nazi-led espionage, drugs, lesbian tendencies and a fashion trailblazer with a lot to hide.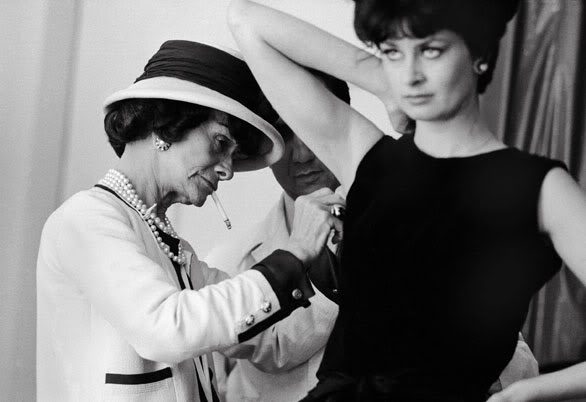 Lisa Chaney's forthcoming biography, Coco Chanel: An Intimate Life, lays bare hard evidence of the fashion maven's use of opiates, as well as new insights into Gabrielle 'Coco' Chanel's bisexuality, multiple affairs and love with a Nazi spy.
Penguin says: 'Drawing on newly discovered love letters and other records, Chaney's controversial book reveals the truth about Chanel's drug habit and lesbian affairs. 'And the question about Chanel's German lover during World War II (was he a spy for the Nazis?) is definitively answered.'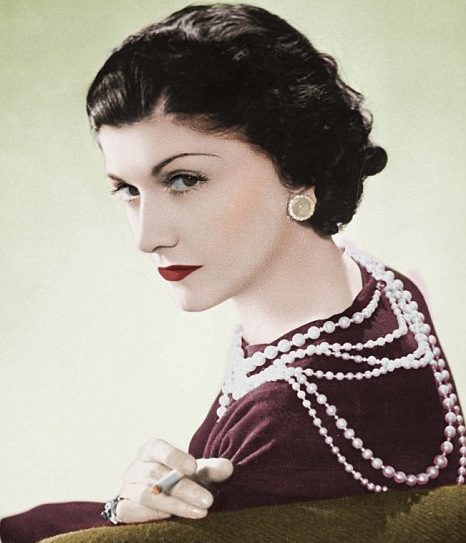 WWD goes one step further, saying the book is able to prove that the lover in question, Hans Günther von Dincklage, did indeed spy for the Nazis throughout the Second World War.  Quoting en email from Ms Chaney's Viking publicist, WWD cites: 'Whether Chanel was aware of this is unknown, but after that war she lived in neutral Switzerland for a while, to avoid any proceedings against her.'
In the book, due for release in November, Ms Chaney uses the newly discovered letters as well as documents from the Swiss Federal Archives to quell any doubt as to the truth of some of the less palatable aspects of Ms Chanel's colourful lifestyle.  Viking says of the 20th Century's most famous fashion designer: 'Her numerous liaisons, whose poignant and tragic details have eluded all previous biographers, were the very stuff of legend.
'Witty and mesmerizing, she became muse, patron, or mistress to the century's most celebrated artists, including Picasso, Dalí, and Stravinsky.'  Ms Chanel's infamous life has inspired many a graphic recounting of her rags-to-riches story.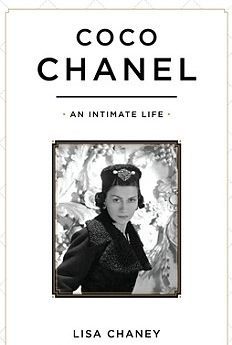 The re-released biography, Coco Chanel: The Legend and the Life by Justine Picardie, which includes illustrations by Karl Lagerfeld, has drawn attention to Ms Chanel's reliance on opiates before, saying the designer saw morphine as a 'harmless sedative.'  Successful 2009 movie, Coco Before Chanel, drew criticism for playing down some of Ms Chanel's less savoury antics, while Coco Chanel & Igor Stravinsky, also released in 2009, throws a spotlight onto the designer's love affair with the Russian composer.
"Fashion is always of the time in which you live. It is not something standing alone. But the grand problem, the most important problem, is to rejeuvenate women. To make women look young. Then their outlook changes. They feel more joyous. "
– Coco Chanel
WHO KNEW?