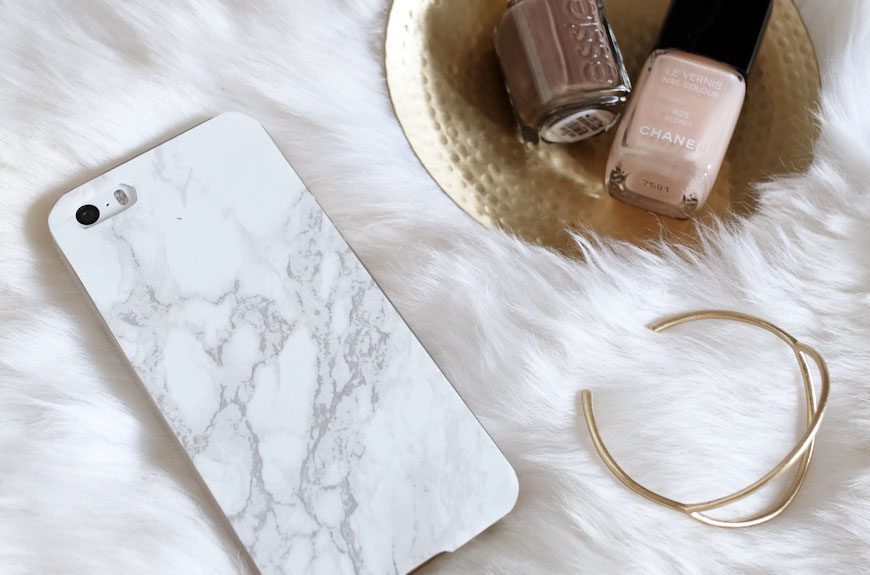 If you love unique smartphone cases that protect your coveted devices stylishly, but object to paying upwards to $50 and $100 for mere plastic – I've found the DIY project for you to try out this weekend!  While pursuing Ebay.com, I found DIY blogger Aimee Santos of Swellmayde, and discovered a pretty cool DIY Marble case tutorial that'll cost you just a few dollars and could make a great personalized gift for others too.  I plan on trying out variations of this smartphone case DIY project this weekend …and so should you!
Check out the step by step instructions below: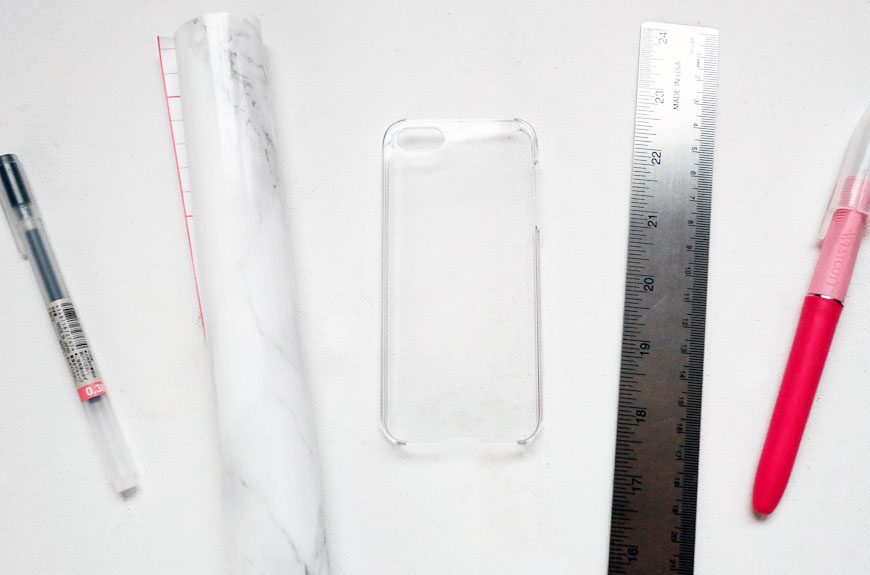 Materials:
– marble print contact paper
– craft knife
– metal ruler with cork back
– pen
– clear cell phone case
Steps:
1. Place your cell phone case on top of the backside of the contact paper. Trace around it.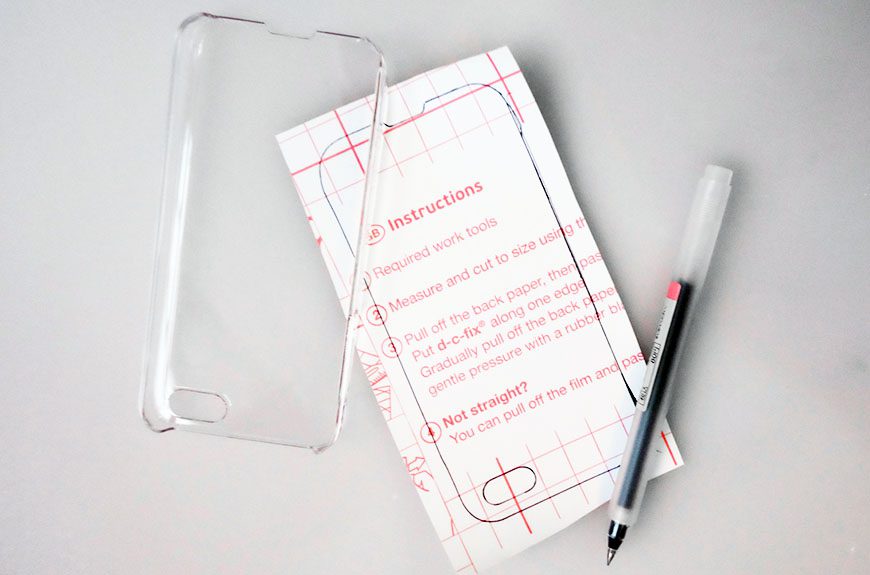 2. Cut out the cell phone shape using your craft knife. Use the metal ruler for the straight edges. Be sure to find a metal ruler with a cork back to be safe (the ruler should not slide around as you are slicing).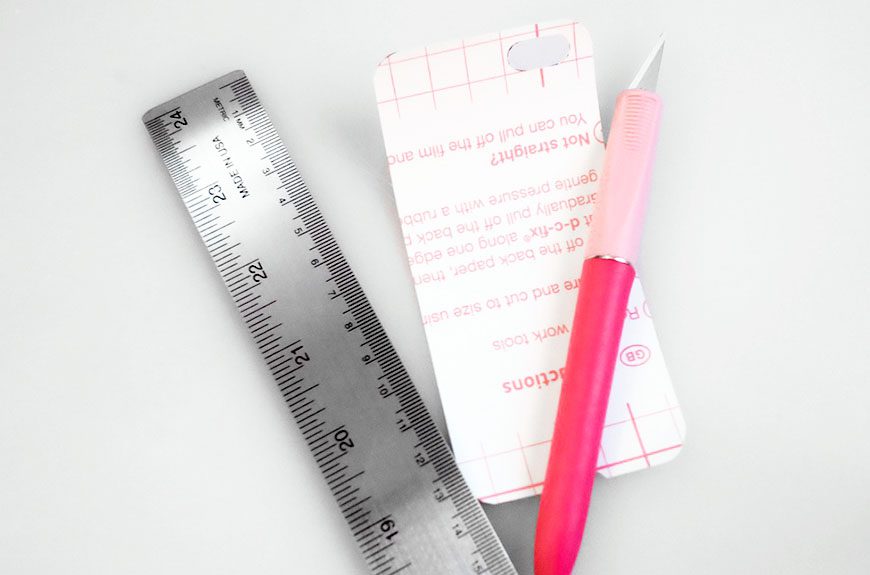 3. Peel off the backing of the contact paper. Then, carefully place the sticky side of the cut contact paper onto the cell phone case. Press well to prevent air bubbles.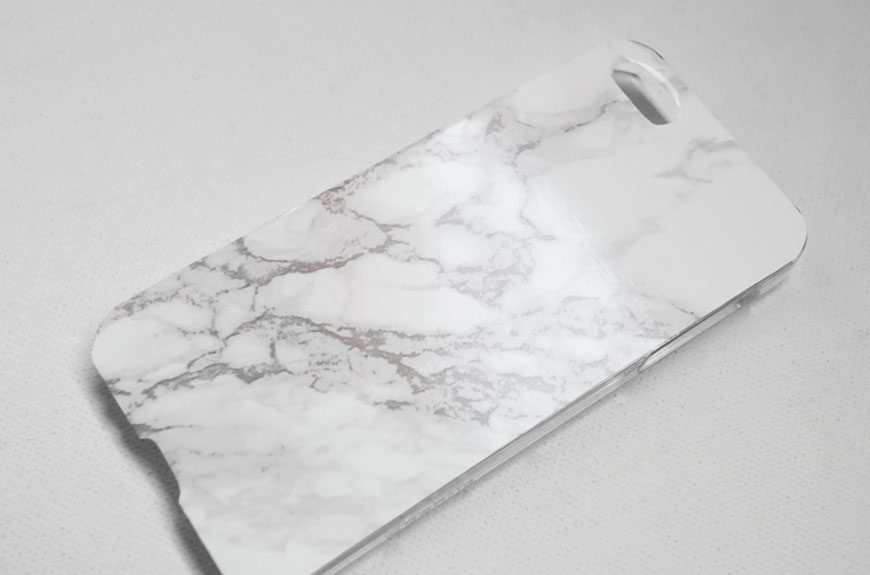 4.  That's it!  You now have a creative and stylish smartphone case that doesn't cost you a ton of cash!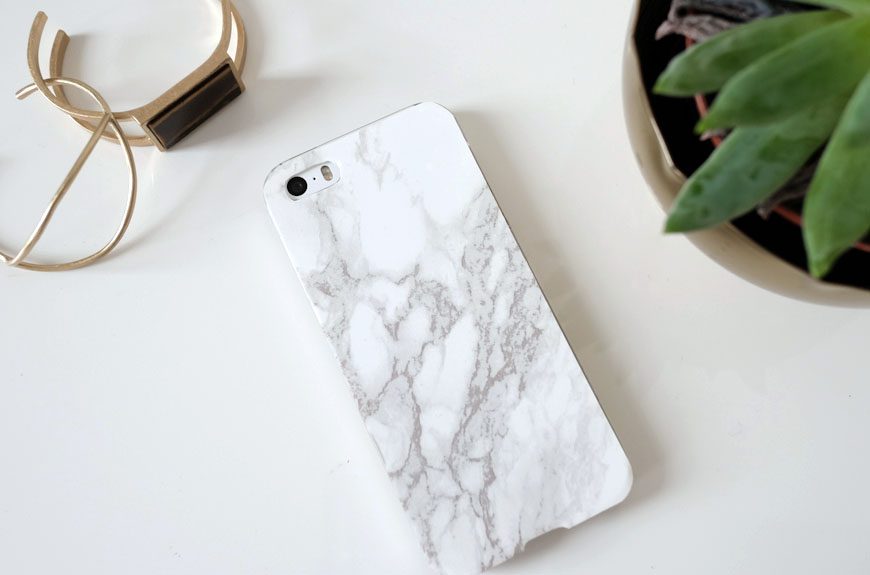 Are you inspired by this stylish DIY project?  Would you like to see more on DivasandDorks.com?  Share your thoughts below!
Via eBay
Comments