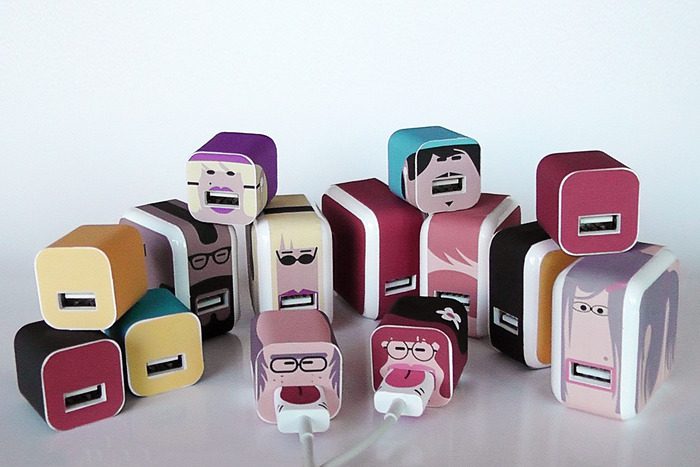 We've all been victim of the stolen iPhone or iPad charger.  These fun, inexpensive decals allow you to customize your Apple charging accessories so there's no mistaking "Whooz" is whose!
What we love more than our tech accessories is personalizing them! Kickstarter project,
Whooz
provides you with a mini closet of decals to dress up your chargers and earphones to give them your personal touch. Even better, now you'll know who nabbed your mobile life-line!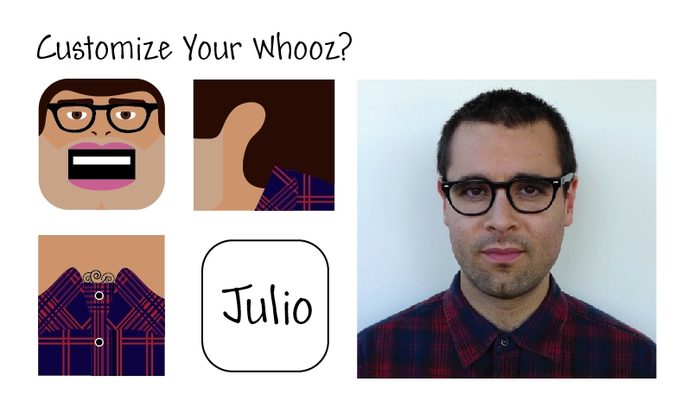 For only $10 you'll receive these cute and fashionable vinyl decals that will really spice up your power strip and give life to that old white cord!  Each pack comes with four sheets of labels to create your custom look to cover one adapter, the ends of the USB cable, and one set of earphones. Decals are compatible with both generations of Apple connectors and are can be easily removed or swapped out. Decals are finished with a UV laminate to insure your Whooz creation won't warp due to heat and the coating also protects the graphic from wear and tear.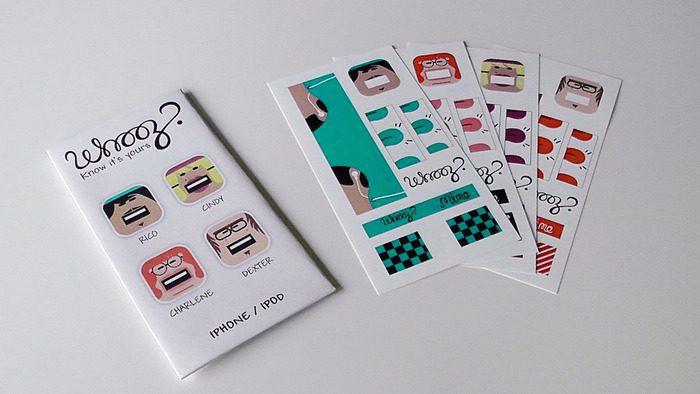 Whooz is a great stocking stuffer for the Apple lover in your life. If successfully funded this project promises to be available in time for the holiday season when iPhone and iPad charger theft is at its highest!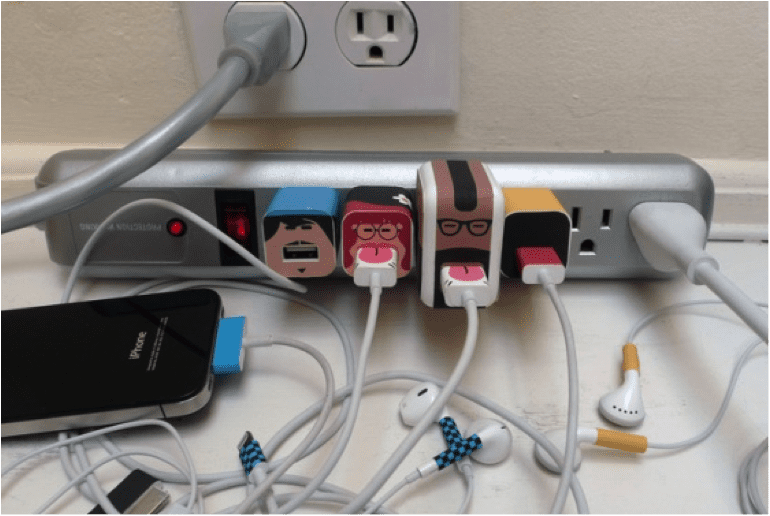 For more information or to support visit kickstarter.com/projects/whooz