With fashion trends coming and going, it's beyond easy to spend an entire paycheck trying to keep up with the latest stylish trends. Fortunately for us, Kmart has been keeping up with the season's hottest trends while keeping your budget in mind.
This week, VH1 reality personality of "LaLa's Full Court Life" – LaLa Anthony was spotted by The Fashion Bomb sporting a trendy, yet surprisingly wallet-friendly outfit.  The former MTV VJ wore her favorite Christian Louboutin Summerissima Sandals and a $17.50 Kmart Attention Tunnel Belt Dress while on a media run this week.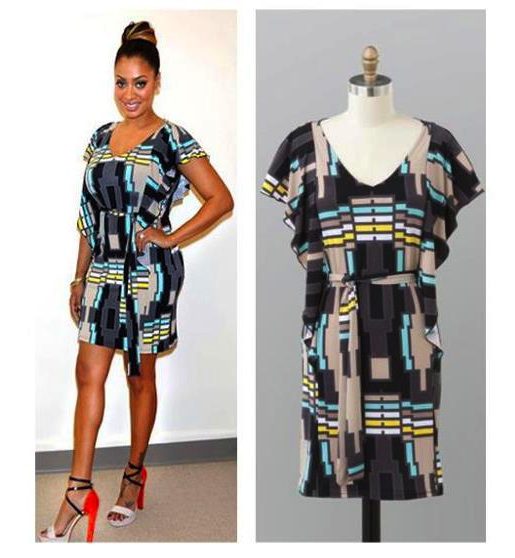 This women's dress from Attention has a bold geometric pattern, flirty flutter sleeves and a trendy tunnel belt for a fashionable look that's retro and contemporary all at the same time, and sophisticated and fun all in one. We originally spotted this trend of fashionable looks from KMart earlier this year.  Now with the fashionistas embracing these fashionable looks, it's only a matter of time until the rest of the world realizes what we knew all along… "Money Can't Buy Style!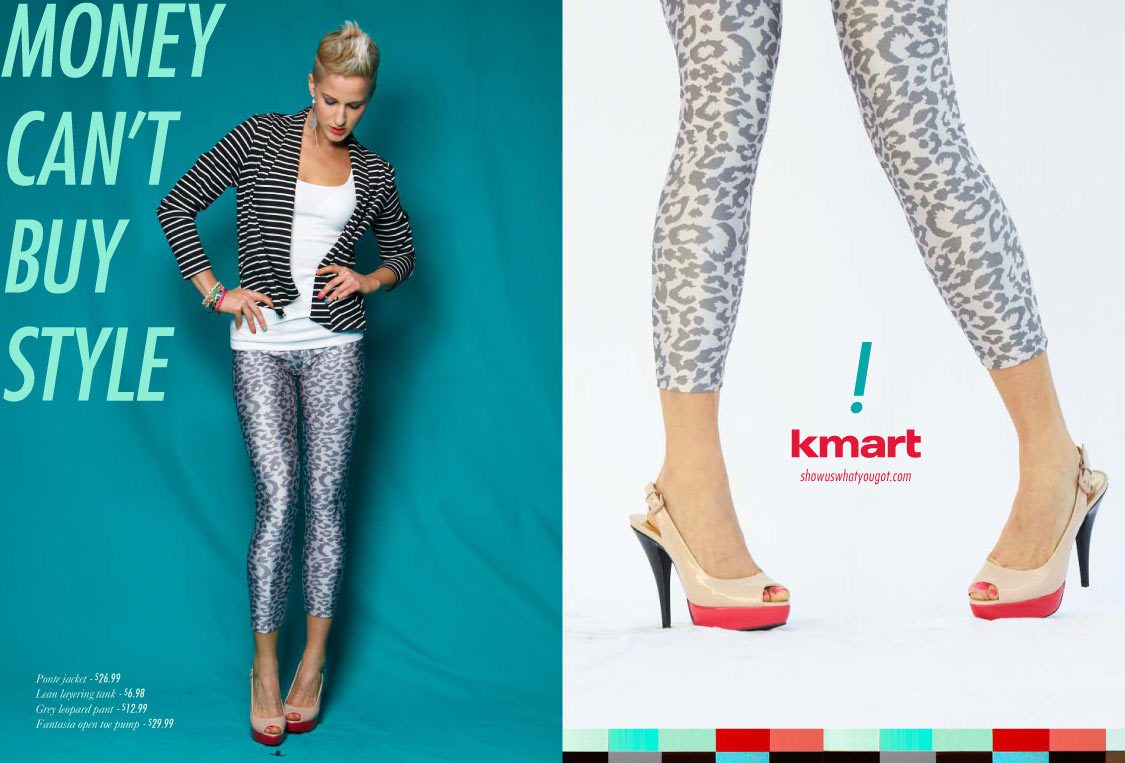 …But it can buy you some of this Spring's hottest trends at the coolest prices EVAH!!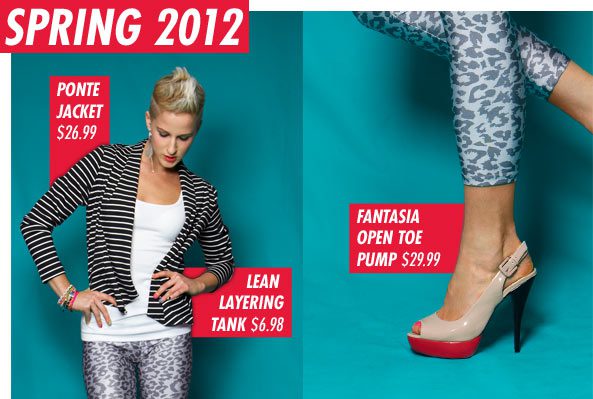 Check out a few of our favorite Kmart styles for this Spring…
(many of which are currently on sale at Kmart.com)…
[portfolio_slideshow]