If you were like most travelers over the holiday weekend, you may have found yourself fumbling with selfie sticks while trying to capture your memorable moments.  While selfie sticks have been the latest in trending tech accessories for smartphones lately, there's a newer and more compact alternative in town and it'll upgrade your photo capturing experience without leaving you looking like pole-toting dweeb in the process.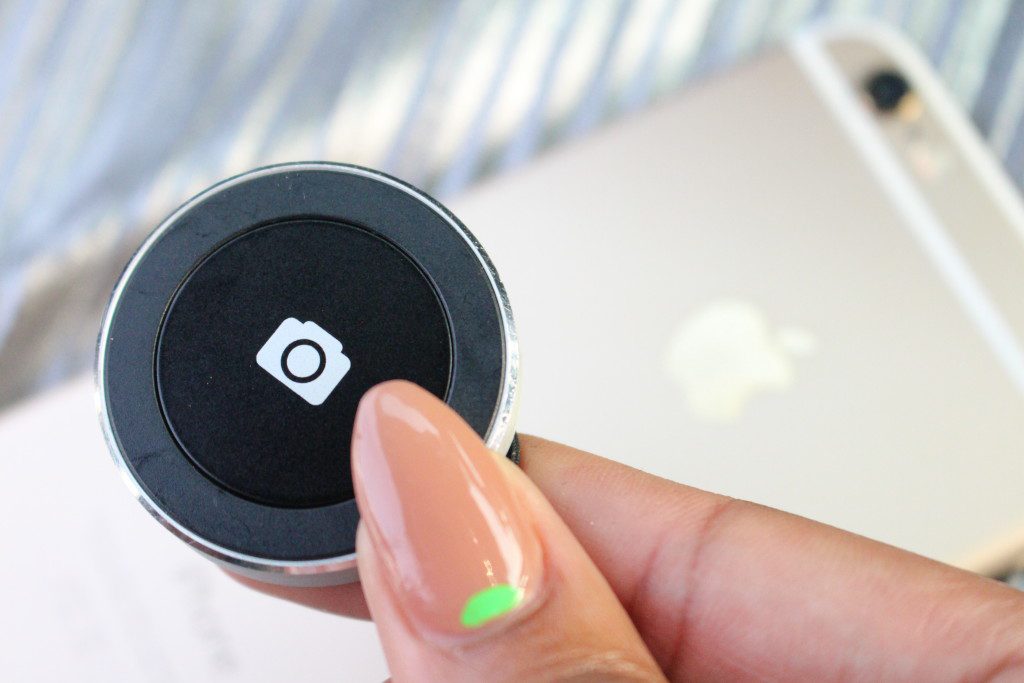 Say hello to the Satechi Bluetooth Shutter Button! This miniature remote, activates user's camera shutter on smartphones or tablets from up to 40 feet away.  By simply pairing your device via bluetooth, you can easily snap photos from anywhere! Attach the button to your keychain or dashboard to safely and conveniently access your smartphone when it's out of reach. Access your tablet or smartphone even while it's in your pocket, purse, from the couch, and more!
The Satechi shutter button makes taking photos even easier with a single press of a button. Take the perfect blur-free selfie, include yourself in group photos and start/stop video recording up to 40 feet away.
Remote Shutter
The Satechi BT Shutter Button activates the camera shutter on your smartphone or tablet from up to 40 feet away. Prop up your smartphone and use the BT Shutter Button to take blur-free selfies, or include yourself in group photos without having to ask a stranger to take the photo for you.
Bluetooth Connection
Simply pair the BT Shutter Button to your phone or tablet via Bluetooth. There is no software to install or any apps to download. The included CR2016 battery has an amazingly long battery life of up to 2 years and the wireless Bluetooth range is up to 40 feet.
Keychain Attachment
Attach the BT Shutter Button to your key ring using the included keychain attachment to quickly take blur-free photos. Take photos without even touching your phone!
During a recent trip to Dallas, Texas – I put the Satechi shutter button to the ultimate selfie test! I propped my iPhone 6 on top of a poolside shelf (supported by a few books and knick-knacks to angle my smartphone to the desired height.) After stepping poolside, I simply placed the Satechi remote in my pocket and began snapping away.  Since the phone was about 15 feet away, it was difficult to see if the photos were in fact being captured, but after taking a look – I found this!
I definitely could not have captured this photo with a selfie stick!  Could you imagine the swimming pool carnage if my phone slipped through its' grips and fell in?  That's just one of the many reasons why the Satechi shutter button is my new selfie snapping companion this summer! It's compact, reliable and snaps the perfect blur-free photos everytime!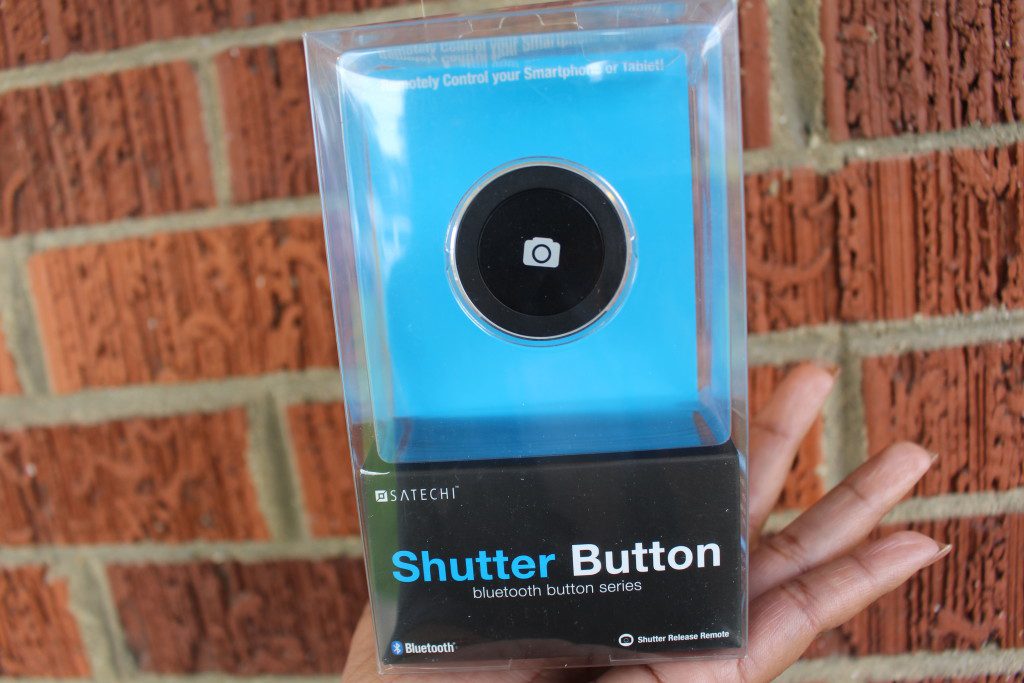 Includes:
Bluetooth Shutter Button
Button mount
Keychain attachment
3M sticker
CR2016 battery
Satechi Bluetooth Shutter Button ($24.99) vailable at Amazon.com
Comments