This week's Diva Spotlight goes to one of my favorite Hollywood girls who has made her way to the Big Apple to work on a new project: Ms Taraji P. Henson.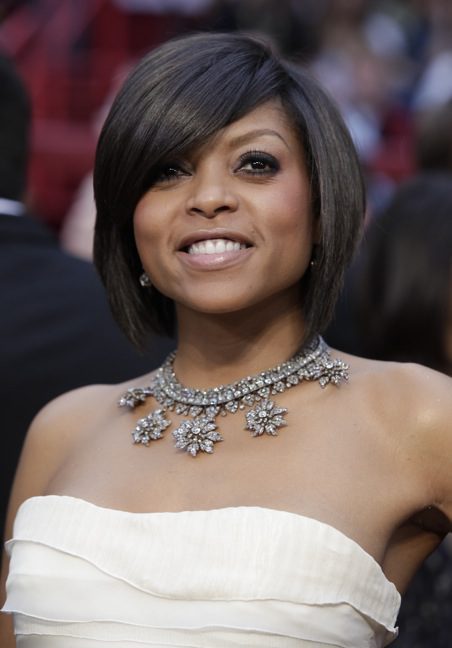 The Audition
Taraji P Henson grew up in one of my favorite places (I sometimes refer to as my second home) Washington DC- Chocolate City. Her acting career began as a Acting Major at the historical Howard University where she paid her way through college working 2 jobs; a secretary at the Pentagon and as a singing and dancing waitress on The Spirit of Washington Cruse Ship.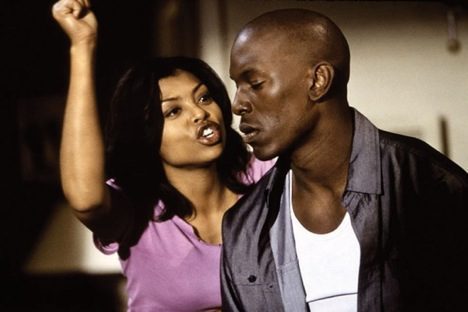 Taraji Henson with Tyrese Gibson in Baby Boy 
She's Got The Part
Taraji's career took off when the world fell in love with the "around away girl" Yvette in John Singleton's classic movie Baby Boy co-starring Tyrese. Many of us immediately took to her authentic "hood girl" attitude and her signature bold eyes that evoked pain and hope all at once. Taraji then went on to projects such as Four Brothers, The Family That Preys and The Curious Case of Benjamin Button where she played the role of Queenie, Benjamin's mother and received an Oscar Nomination for Best Supporting Actress.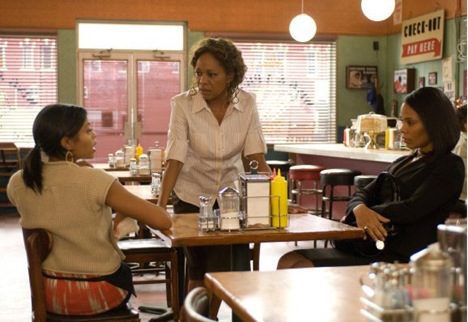 Taraji Henson with Alfre Woodard and Sanaa Lathan in A Family That Preys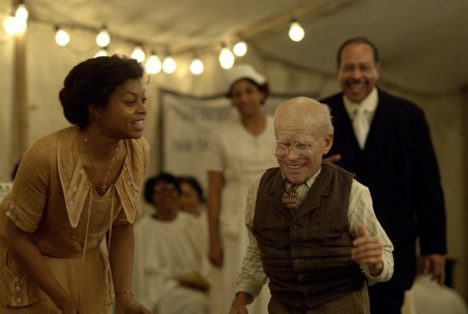 Taraji Henson with Brad Pitt in Curious Case of Benjamin Button
The Oscar Performance
Although she received the Oscar Nomination for Curious Case of Benjamin Button, my favorite performance was from Baby Boy! Recently I was able to visit The Wendy Williams Show when Taraji and Tyrese were guests. Want to know if there will be a Baby Boy Sequel? Check out this clip to find out along with some great girl talk and wisdom from Taraji on Wendy's couch.

Showtime
Currently, Taraji Henson is starring in the new crime-suspense series Person of Interest as Detective Carter on Thursdays at 9pm EST on CBS.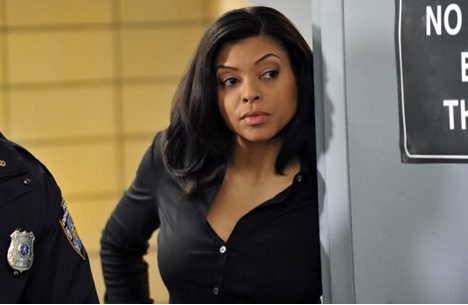 Taraji P Henson as Detective Carter in Person of Interest on CBS
THE RED CARPET
As a veteran to many awards shows and red carpet events, Taraji knows how to step out in style.  My favorite Red Carpet look from Taraji Henson is..