In our inaugural Divas Drive in Heels series, we're excited to share our time with the team at Ford discussing our passion for fashion – behind the wheel of course!
Last week Ford Motor Company hosted it's first media convergence conference "Forward With Ford" featuring a host of online, television and radio media outlets and bloggers. This first ever conference highlighted a variety of "Focus-ed" topics including "Emerging Technologies", "Engaging Your Senses" and my personal favorite "Global Design Convergence".
During the Youth Influence & Global Convergence of Design generation Y expert Barbara Bylenga, Ford Senior Interior Designer Anthony Prozzi, Travis Lee, senior designer, IDEO and J Mays, Chief Creative Officer and Vice President of Ford Design discussed how globalization is transforming the taste and purchases of consumers worldwide.
This forum talked a lot about influence and how tastemakers are changing the way that Ford designs it's vehicles from the inside out! When asked how the design team finds inspiration, the common response included knowing your target audience and creating what they'd want to fashionably experience.
We even got a shout out for our fashionable Divas and Dorks tees…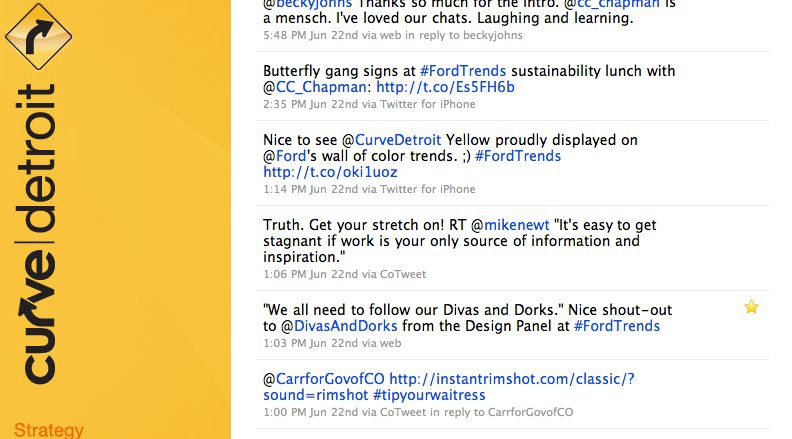 ——————————————————————————————————————————————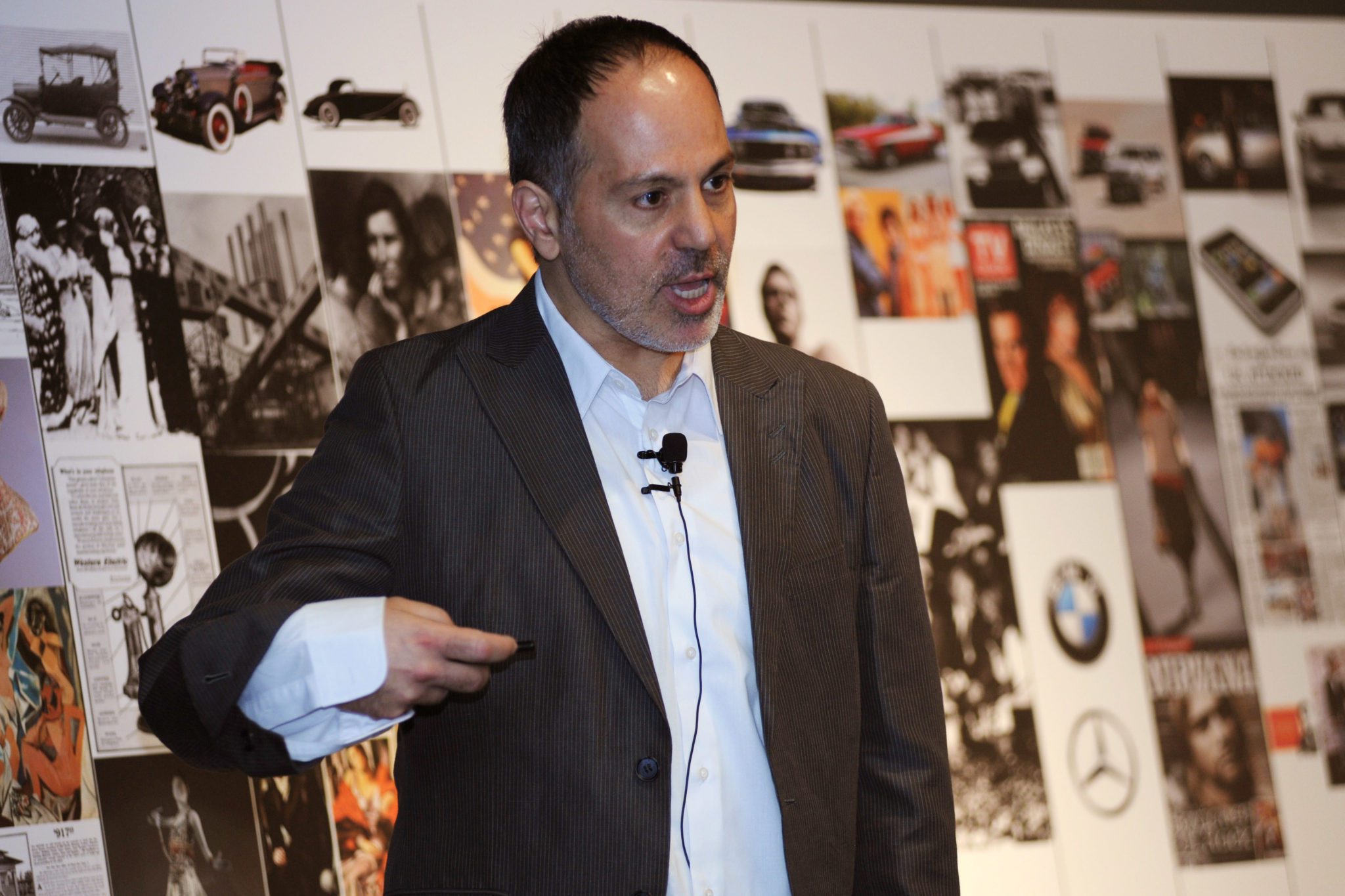 During the Global Design Convergence breakout session, former DKNY menswear designer now Ford Senior Interior Designer – Anthony Prozzi discussed everything from how he finds inspiration daily to how our cultural values have influenced fashion and design.
——————————————————————————————————————————————
"Fashion & vehicles have never touched so many lives than it does at the moment and by so many different means – Reality shows like "Project Runway" & "All on the Line," blogs, web sites, competitions & international trade fairs all have provided a platform and dialogue between designers and consumers."
Anthony goes on to say, "The public loves designers right now, and like many creative fields, we face the challenge of how to be not just exciting but also meaningful – we must design with a conscience."
——————————————————————————————————————————————
The responsibility isn't completely the designers. Many of the influences in fashion and vehicle design has derived from historic idols, emblems and more.
The ancient scarab found its way from the tombs of Egypt to the broach designs of the 30's and ultimately influenced the design in cars during this fashionably forward period…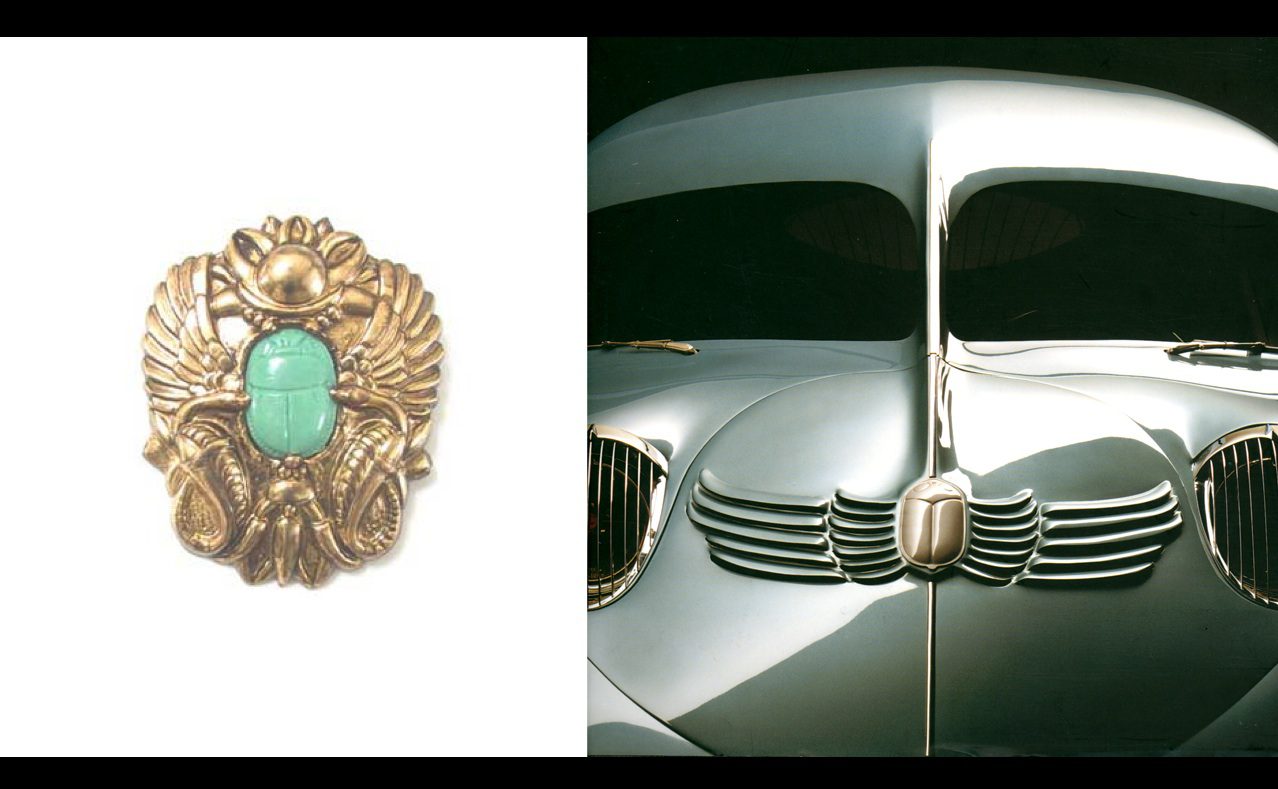 ——————————————————————————————————————————————
From the very beginning, vehicle design has been influenced by popular fashion. From the influential 70's, the excess of the 80's and even with the innovation and globalization of today – fashion has a direct correlation to the design of the auto industry's leading vehicles. Right now, we're environmentally conscious with eco-friendly vehicles flying off the lots almost as quickly as the rising cost of fuel…but if history repeats itself (as fashionably as the 70's & 80's came back to re-visit) – I'm sure we'll see their vehicle counterparts make a resilient return, and a little extra special as well (Do we see an electric Mustang 2014 in our future?)
Either way, its clear that the next major movement in design could very well be influenced by history repeating itself or quite possibly be influenced by the next reality TV designer show sensation…but one thing's for sure…WE the fashionista-consumers will have a say it what's fashionable and what's not, after all – aren't we the ones they're designing for?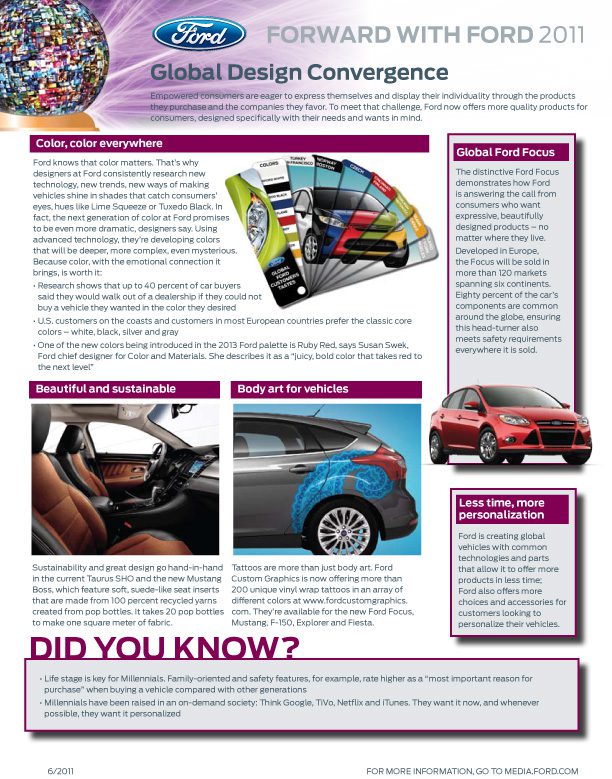 If you could bring back a fashion trend and implement it it vehicle design – what would it be?