With my continued journey for excellence, I've learned ways to learn from so many outlets – from conversations with other blog owners to reading online and even reading books.  (You remember those right?)  Recently, I decided to obtain a summer reading list which includes a mini list of books designed to make one a better writer, blog owner, salesman and more!
Let me be the first to say, I'm not the most eager person when it comes to reading a book (let alone several of them.) There are so many things that can inhabit your time, from living up the summer life to keeping track of all the social media fun inhabiting the internet.  But one thing I can say about dedicating time to read the books within our summer reading list…
1.  YOU WILL LEARN SOMETHING THAT WILL HELP YOU BECOME A BETTER BLOGGER.
With that being said, Welcome to the "Become A Better Blogger Bookclub" or "Become A Better Businessperson Bookclub"…also known as #BBBB on Twitter 😉
Throughout this summer, we'll begin with reading a book that not only lends itself as an "easy to read" guide on writing killer content – but also give tips on creating content that will engage customers and ignite your business…(So before you write this off as a "blogger" bookclub – think of it more as a business person's bookclub.)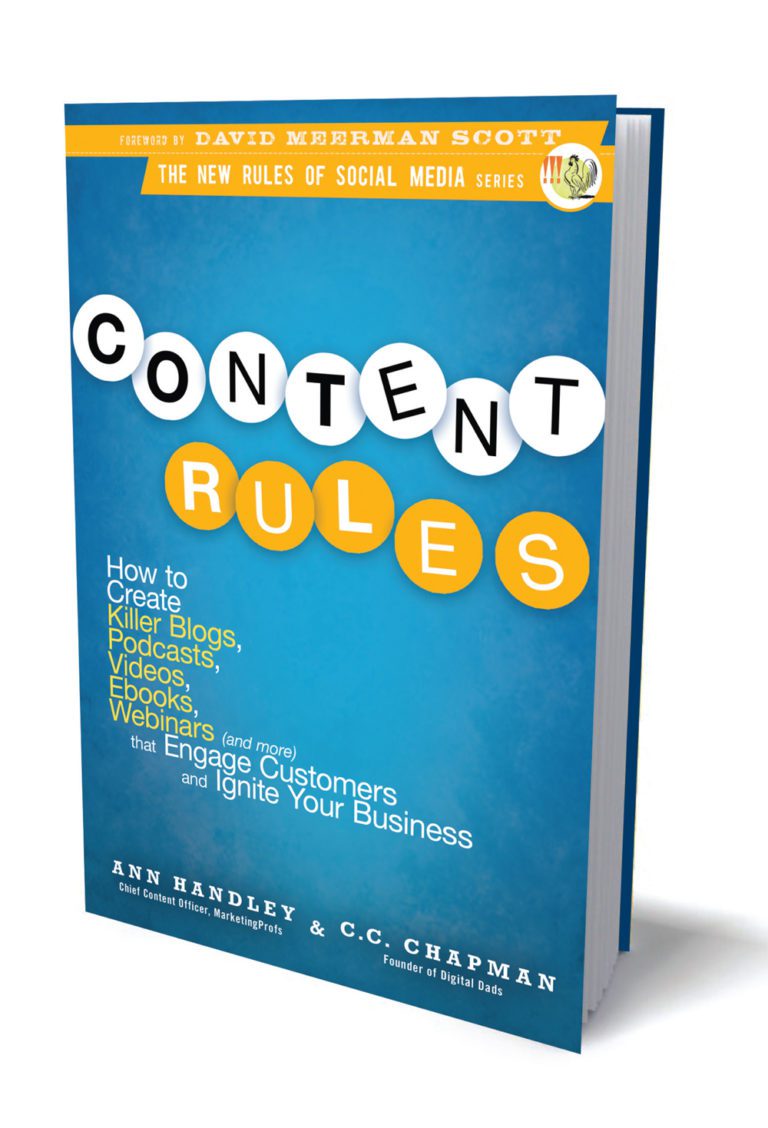 Content Rules – How to create Killer Blogs, Podcasts, Videos, Ebooks, Webinars (and more) that Engage customers and Ignite Your Business
By Ann Handley and C.C. Chapman
(available via Kindle, Amazon, Borders Bookstore and more.)
"Whether it's bite-sized tweets that allow you to forge relationships on Twitter, blog posts that give your readers must-have advice, ebooks or white papers that engage (and don't bore), videos that share the human side of your company, interactive webinars that deliver a valuable learning experience or podcasts that can be downloaded and listened to on the fly (and more!)…now more than ever, content rules!
This book is for everyone from bloggers, business owners and even regular tweeters…so let's talk about it!
The #BBBB discuss will be on Twitter every Wednesday starting tomorrow – July 6th.  We'll discuss prominent points in the book and how they relate to our individual journeys in business, blogging and more!