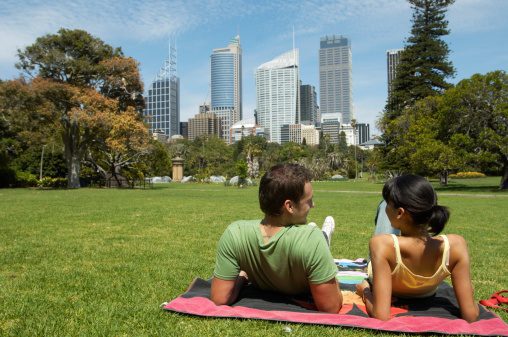 There's just something about Spring that pushes me into enjoyment overdrive!  Maybe it's the sunny weather or brilliant colors everywhere, but it's one of those seasons where every sense gets to experience something special – from great sights, smells & even tastes.  Looking for ways to kick off your week right with sensational stimulants to satisfy the mind and body, check out how you can get $50 spa treatments & healthy treats for your taste-buds below…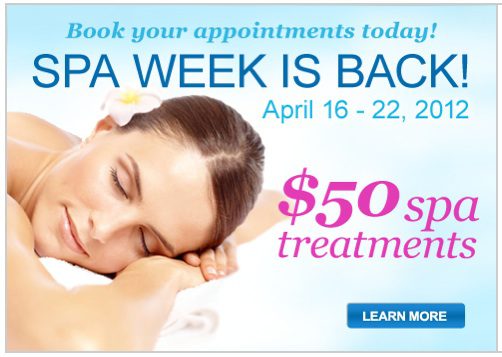 Spa Week is here, sweeping the nation with incredible services at your favorite spas for only $50!  Spa Week spring 2012 takes place April 16th – 22nd, and it's the largest and most anticipated spa event in North America since 2004. Check out Spa Week's Michelle Joni Lapidos on her Wellness Gone Wild adventure, then book one of your own!

During Spa Week, you can experience a variety of treatments to rejuvenate your mind & body for Spring.  Looking for a Swedish massage, Thai massage, Asian massage, deep tissue massage, sports massage, hot stone massage, hot and cold stone massage, aromatherapy massage, combination/fusion massage, shiatsu and more (usually costing anywhere from $75 to $250, all at Spa Week's signature $50 – this week only.  Check out SpaWeek.com for more details of participating locations and book your appointment today.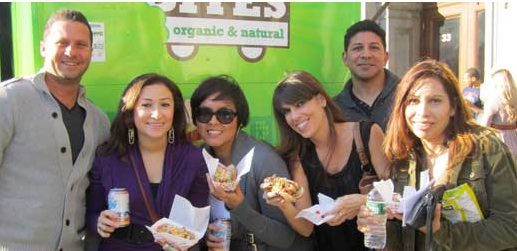 If you're a foodie like me, Spring weather means baseball season which means…(wait for it…) hot dog season! LOL.  With my recent transformation into healthier living and eating, you can imagine how happy I was to find out about NYC's premier mobile eatery – NYC Healthy Bites. As a mobile eatery that has been traveling around New York City for more than 6 months, the NYC Healthy Bites truck serves up high quality, organic food throughout the streets of New York.  A few weeks ago, I hung out at the Tasty Tweet Up featuring NYC Healthy Bites at Garmento Lab showroom and enjoyed a variety of Healthy Bites signature hot dogs, which included:
"The Diablo" – tomatoes, diced onions, and spicy cilantro sauce.
"The Greek Dog" – tomatoes, diced onions, cucumbers, olives, with feta cheese and yogurt garlic sauce
"The German Dog" – sauerkraut, diced onions, paprika, with spicy brown mustard
Look out for the NYC Healthy Bites truck at your favorite spots throughout New York City (today they're at Columbia University – 115th / Broadway).  NYC Healthy Bites are available seven days a week so there's no reason not to "Satisfy Your Craving, While Still Behaving!" check out where you can find them next at nychealthybites.com or on twitter @nychealthybites.