Thanks to Walgreens for underwriting this post. I was paid as a member of the Clever Girls Collective, but the content is all mine. Visit http://www.discoverbeautywithin.com/
If you're still not convinced that Spring is here to stay (even after a near 90-degree day in New York City on Monday) look at your calendar, is it starting to look a bit fuller than usual?  A filled calendar is the true indication that Spring has Sprung and with weddings, parties, vacations and more isn't it time you stepped up and spring cleaned your beauty regime?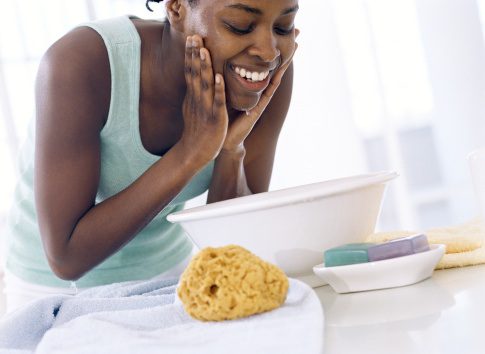 The warmer it gets, the less likely you are to pile on the makeup – so let's start with the foundation instead shall we?  Your hair, smile & skin.  A clean pallette is the ultimate accessory this spring and there's no better way to enhance your natural beauty than with these skin cleaning must haves.
– Clean. Get rid of dull winterized skin by exfoliating & getting a deep down clean with Neutrogena's Microdermabrasion System.

– Water.  Drink 8-10 glasses a day and watch mother nature purify your skin and rejuvenate your body from the inside out.
Go for bottled water or this handy filtered water bottle from Rubbermaid, either way they're compact and can go with you anywhere!
– Brighten.  Nothing says a healthier, more beautiful you than a nice bright smile.  No need to call a Dentist, your neighborhood Walgreen's has tons of smile brightening options from at home kits, toothpastes & oral washes too.
– Go Green (well sorta…) Did you know that there are hair styling tools that'll give you a salon style without the use of a curling or flat iron?  Toss those hairstyling tools away for the season and try using hair rollers, rods & pins to create stylish looks for Spring.
With Spring's busy event season in full effect, there's no reason why you have to sacrifice time or convenience while on the road to becoming beautiful.    Check out a few of these bloggers and their stories on how to get fabulous in a flash, just in time for Spring's busy event season…