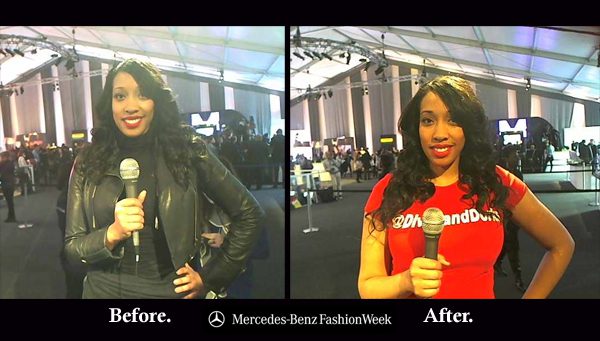 Welcome to the unauthorized diary of Divas and Dorks (New York Fashion Week – Edition).  This post will be updated daily as I re-locate blurred memories of my fashion week excursion including shows, parties, lounges and more.  (Actually, I'll begin by revisiting my twitter feed to hopefully jog some memories…)  Enjoy…Check back often as I'll be adding videos, photos and more…and if I met you at Lincoln Center or out and about this week in NYC — please drop me a line and comment on our experience… ((that'll help re-jog my memory too *wink*))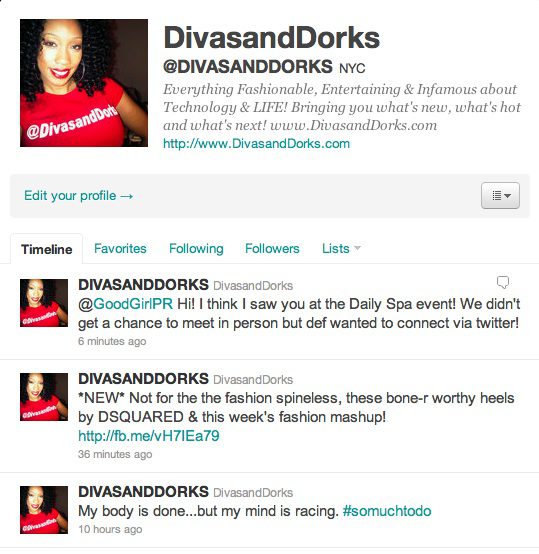 To relive my minute by minute NYFW accounts check out my twitter page HERE.
—————————————————————————————————————————————–
Monday, February 14th – I spent my Valentine's day fashionably loving my body at the Lookbooks Blogger Break Room!
NYFW kicked off with a visit to the Lookbooks: Blogger Break Room
The Blogger Break Room was filled with bloggers, stylists and fellow fashion aficionados taking a break to recharge their minds, bodies and smartphones.  We indulged in wine, cupcakes, massages, manicures and more!  And I was formally introduced to Louise Manna Jewelry's 2011 collection.  (We may be stylishly showcasing some upcoming Louise Manna pieces *crossing fingers*)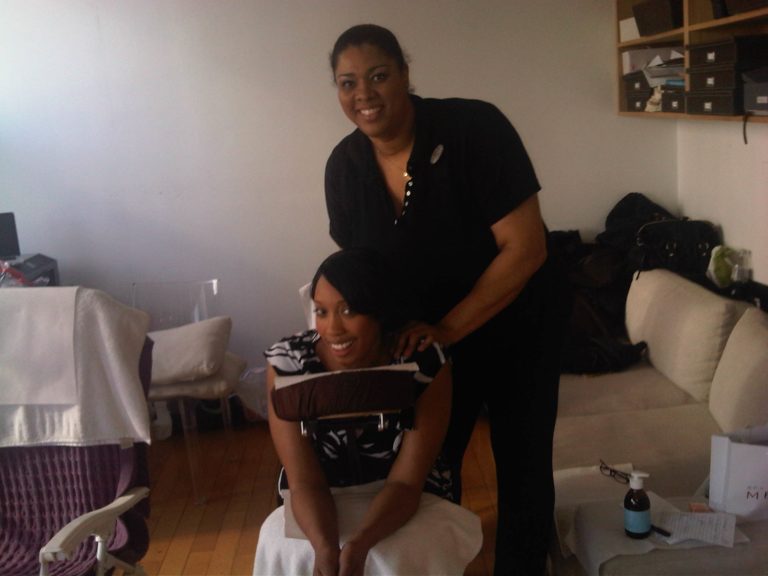 While there, I got the best massage from Olga….(yes, that's her real name!) from Spa Merge.
Special thanks to Lookbooks, and FashionIndie for hosting this extraordinary event!  My body, mind and Blackberry thanks you!
—————————————————————————————————————————————–
OH NO!!!! Lugging around all these swag bags and fashion runway notebooks, I happened to pop a button on my favorite Diane Von Furstenburg leather jacket!  That's when Kmart Concierge came to the rescue!  With one tweet, I asked Kmart to send over a survival kit and sewing kit to my Harlem apartment so that I could revive my jacket in time for my first show of the day!
Kmart Fashion's Concierge service sent over some great essentials to keep me fresh and sane during New York Fashion Week.
TA-DAAAAAH!  I was able to sew my button back on and strut around looking biker-chic during fashion week 🙂
—————————————————————————————————————————————–
Wednesday, February 16th – I indulged in another "break" from the runway shows, fashion presentations and overall Lincoln Center traffic when I headed east for The Daily's Beauty Bar at Townhouse Spa.  The spa was the place to be and break free from the craziness known as fashion week.  Even some reality celebutants took the time to stop by for some free swag, services and more!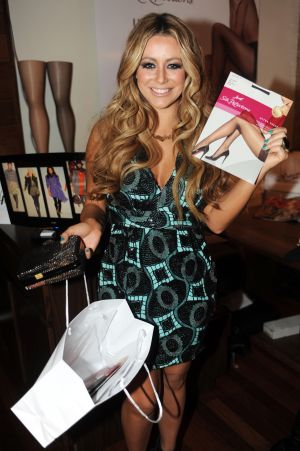 Aubrey O'Day took a break from promoting her new Oxygen show "All About Aubrey" to  snag some Hanes legwear swag…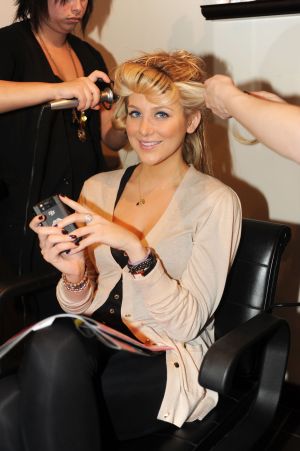 The Hills co-star (and "Spedi" relative) Stephanie Pratt took time out to get a free do' compliments of Townhouse Spa.
I scored a 1-hr massage from Townhouse Spa…it was the real deal!!!
Not to mention a complete manicure and pedicure…that charcoal grey color is my current fav!
—————————————————————————————————————————————–
::  MORE UPDATES COMING SOON….  ::