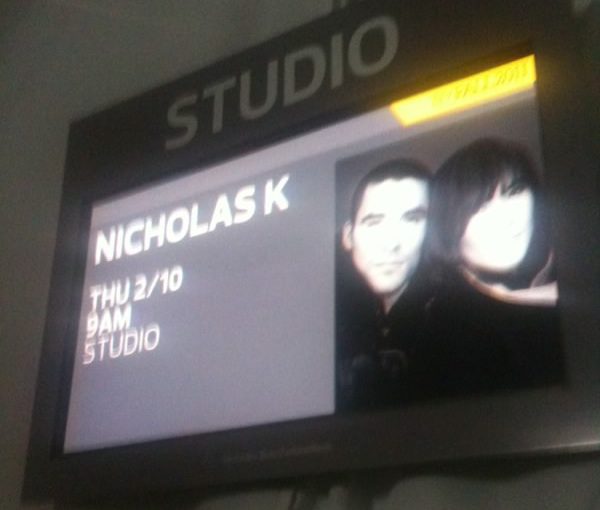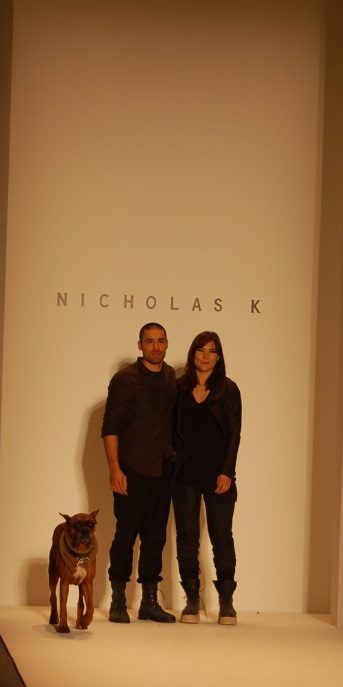 As the crowd eagerly awaited entry into the first show of the season – many didn't know what to expect from Nicholas K!  From the grunge infused era and accents of Nirvana with hints of emerald greens and earth tones – this collection didn't disappoint!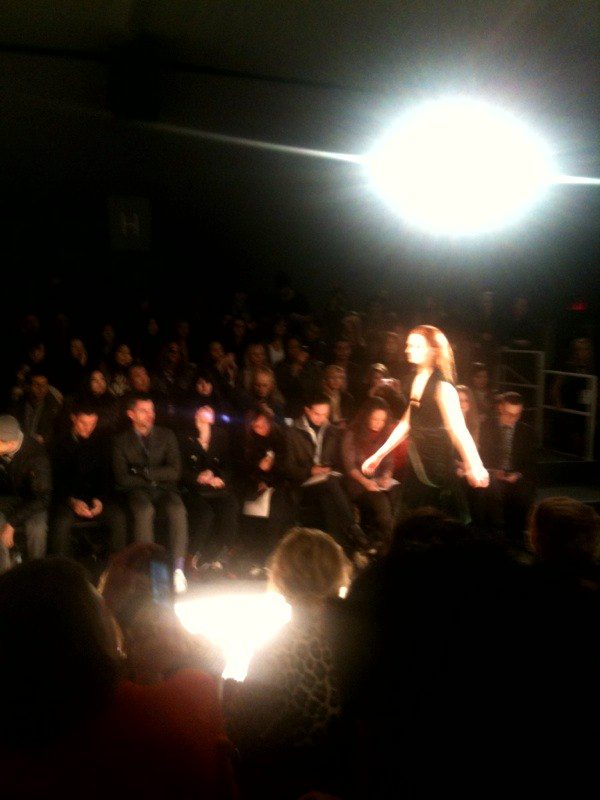 – MORE PHOTOS COMING SOON –
What to Watch:
Earthy Tones – (Grays, Emerald Greens, Deep Browns, Rugged Tans and Rich Cream Colors.)
Big & Bad – Oversized sweaters and frocks for both men and women.
Multiple Personality Textures – Earth-toned knits, cotton, velvet and velour from sweaters to slacks and beyond.
So long skinny jeans – Loose fitting "Hammer-Style" sweat pants finished off this rugged look for men and women runway styles.
Distress Signals – Distressed leather boots & rugged footwear graced both mens and women's soles.
Getting High to the Sky – High Heel Lace-Front Wedges sealed the Nicholas K look.
All topped off with messy hair and pale muted hair the models look like they stepped out of a deep dark forrest…(and two of them tumbled onto the runway….TIMBER!)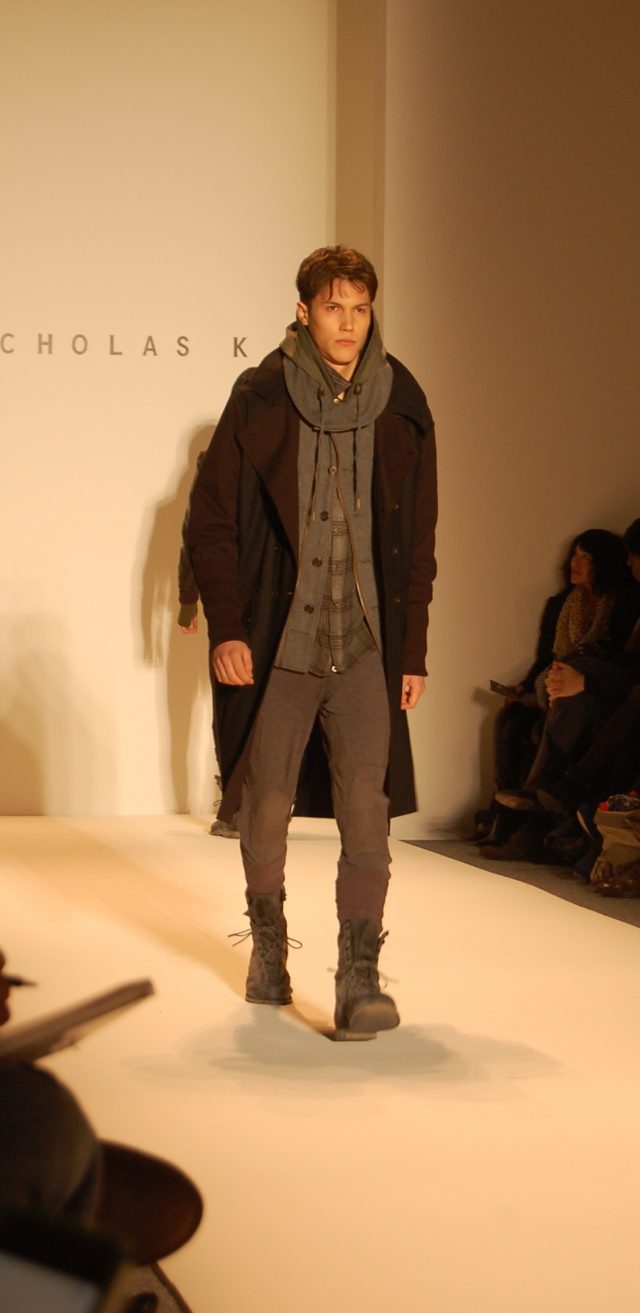 CHECK BACK HOURLY FOR ADDITIONAL UPDATED PHOTOS AND MORE!
(special thanks to C.J. Williams for additional show synopsis commentary…)