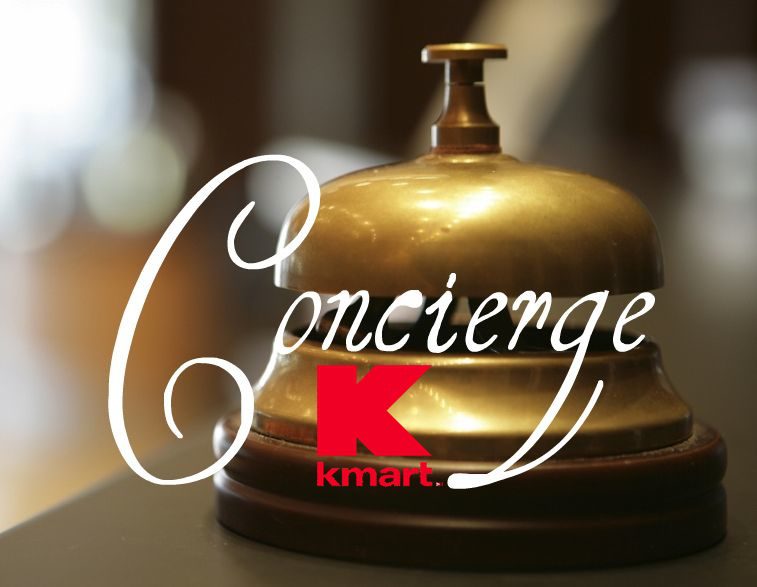 Guess who's at your fashion beck & call?  KMART!
A select number of New York Fashion Week attendees, including yours truly and other "influencers," will be getting a little extra attention this week, courtesy of Kmart.
The mass retailer has equipped a number of them with a "survival kit" containing an assortment of small essentials, including lip balm, breath mints and stockings, to help them make it through the week. Should kit recipients need a refill of any of these items — or if they should need, for example, stain remover or a compact sewing kit — they can simply send a request to@KmartFashion over Twitter, select menu items using the #KmartConcierge hashtag and direct message their location details for hand delivery.
The service is available between 9 a.m. and 9 p.m. through next Thursday.
It's a clever initiative — and the first the retailer has launched during Fashion Week. Many a Twitter user will be avidly following the tweets of New York Fashion Week attendees, and Kmart hopes that the #KmartConcierge will be intriguing enough for followers to click through to learn more.

Kmart Fashion
Uploaded by thatsfunny. – Explore lifestyle, fashion, and DIY videos.