It's no secret that Apple "seeds" in the form of watches have been popping up on your favorite celebrities EVERYWHERE!  Personally, I feel taunted (I mean, we're all "celebrities" in our own reich – so where the heck is our Apple Watch already?!? *SIGHS*).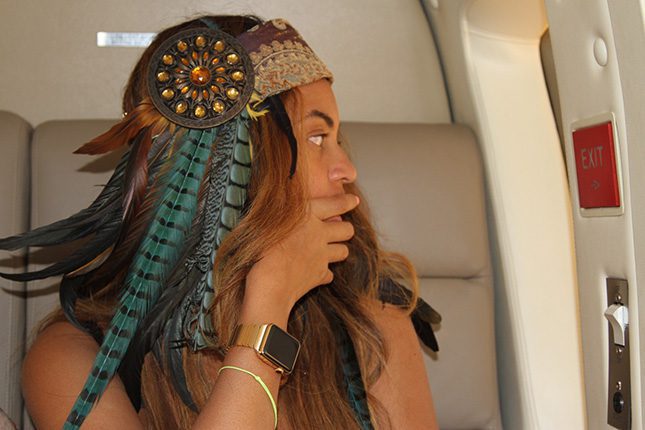 Beyonce seen in the ultra exclusive gold link Apple Watch
Just in case you have been under a rock (and not obsessing over #AppleWatch on Instagram) – the latest batch of Apple watch celebrities rocking the exclusive time piece, has the internet all a stir, and I'm looking confused – like why?  Artists like Beyonce, Karl Lagafield, Katy Perry and Drake have all been seen wearing the coveted Apple Watch, but unless this watch promises that you'll be an amazing singer or designer – I don't see a valid point in these celebrity seedings at all.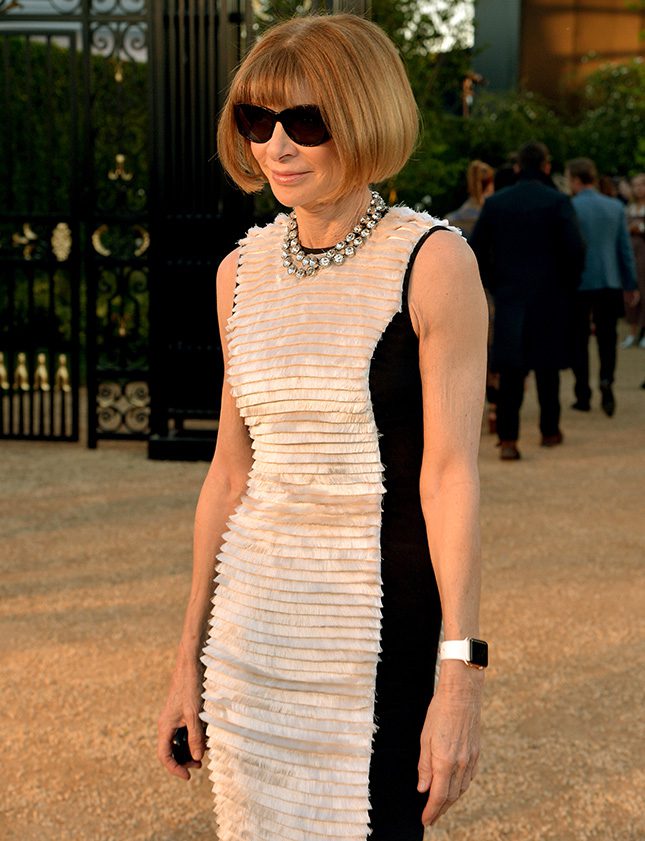 Anna Winter Wearing The Apple Watch During London Fashion Week
Fast forward to the celebrities that are currently on the go, making miracles happen everyday. (And by miracles, I mean juggling crazy schedules while constantly innovating and disrupting the normal standards of "celebrity" – no shade to Queen Bey) but let's talk about the celebrities that I'd like learn from, discover the latest and greatest that have the same influence if not more.
(Hey Apple, if you're listening) check out the five celebrities I'd like to see rocking the Apple Watch below…
Oprah – I'm just saying… Oprah owns and operates a television network, magazine and still finds the time to executive produce and star in movies!  If there's anyone that could teach us a thing or two about time management on the Apple Watch and the art of getting things done – it would be Lady O.  (What I wouldn't give to see what apps she's obsessing over right about now!) #YouGetAWatchYouGetAWatchYouGetAWatch
Mark Zuckerberg – Speaking of apps, if the King of Facebook, Mark Zuckerberg was spotted with an Apple Watch, I'd instantly think two things.  One, the Facebook app for Apple Watch would be the BIZNESS and two, Facebook has figured out a how to make money on Apple Watch users (making everyone that owned one INCLUDING your favorite celebrities – an unofficial and unpaid employee!) #PimpinAintEasy!
Diddy – If you've ever believed in vampires or day walkers, might I present to you rap-mogul and Revolt TV Chairman, Sean "Diddy" Combs.  This man, manages to operate on level 10, 24hours-a-day!  Not only does he oversee Revolt TV, but he still has time to host events across the country (nightly), make music, make cameos in other artists' music videos and inspire and overshare on social media! #TakeDatTakeDat
LeBron James – I'm completely shocked that an Apple seed hasn't found it's way to sports superstar LeBron James, I mean, isn't the sole foundation of the watch fitness-related?  (Let's face it, the Apple Watch really just an upgraded fitness band when it's all said and done.) I'd like to see a pro athlete sporting the watch and demonstrating how it can enhance the athlete in all of us.  #ImTakingMyTalentsToGalaxyGear
Jared from Subway – Yes, that Jared.  One does not simply think he's lost the weight equivalent to 12 Kindergarten students by eating a 6″ chicken teriyaki from Subway.  Jared was on that super workout plan (and I need receipts!)  Apple, toss this guy a watch and lets see how Jared really gets down in the gym.  #YouAintGotTheAnswersSubway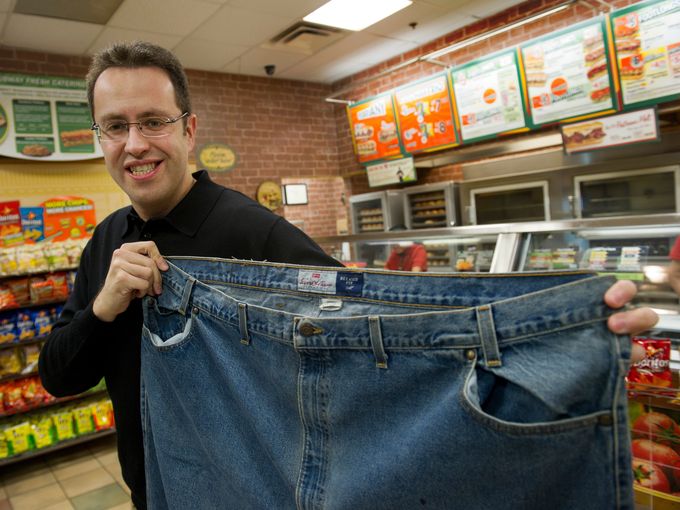 Just my humble musings and ill-educated thoughts, but these are the aspirational celebrities I'd like to see in the latest tech that'll have impact on my buying decisions.  What about you?  Which celebrity would you like to see in the new Apple Watch? Why?  Share your thoughts below!
Comments