Do you have friends or family members who seem to never age? No matter how old they get, their appearance is youthful and glowing. While genes play a role in how the body ages, they are not the only factor in aging gracefully. In fact, erasing years from your appearance is actually simpler than most people think.
I caught up with Veronica Barton-Schwartz, a leading expert in skin care with more than 30 years of experience and owner of Veronica Malibu Skin and Body Care Center in Malibu, California for tips on how to turn back the age-effects in our bodies.  Barton-Schwartz's clientele includes everyone from surfers who have sun-damaged skin to aging Hollywood actresses who are trying to maintain an edge in their career. She notes that repairing skin must happen from the inside out. Here are her top recommendations for maintaining that coveted youthful glow:
Steer clear of skin saboteurs
"Smoking and sun damage accelerate aging and put you at risk for certain cancers," says Barton-Schwartz. "Apply sunscreen faithfully. Opt for broad-spectrum formulas with antioxidants, such as vitamin C, to offset ultraviolet light. Be sure to wear a 4-inch brim hat, UV sunglasses and UV clothing when in the mid-day sun."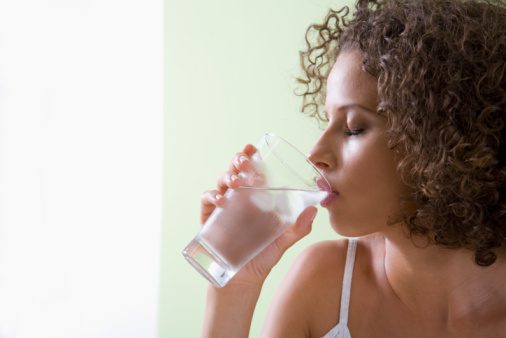 Stay hydrated
"I can always tell when someone isn't drinking enough water from the condition of their skin," says Barton-Schwartz. "Water protects cardiovascular health, keeps the brain in top working condition, facilitates weight loss and promotes detoxification. Water also transports oxygen to our cells, removes waste and protects our joints and organs."
Eat smart
"What benefits the skin the most is eliminating sugar and white flour from your diet. You should also increase your consumption of fresh fruits, vegetables and lean protein, " Barton-Schwartz says. "Then, add in an omega-3 supplement every day. My favorite brand is Nordic Naturals. Most associate omega-3s with cardiovascular health, but the benefits go far beyond the heart. Omega-3s benefit brain and cognitive function, joint mobility, eye health and healthy skin and hair, too. My skin looks better and I feel better when I take my omega-3 supplements."
Exfoliate regularly
"A weekly buffing of the skin gets rid of dead skin and stimulates cell turnover," says Barton-Schwartz. "This helps your skin produce new collagen, leaving your face and body feeling smooth and refreshed. I recommend nonabrasive peels."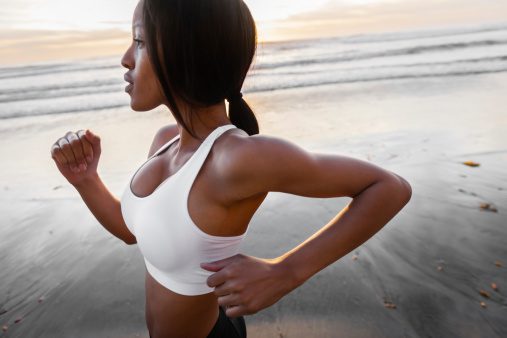 Break a sweat
"Exercise improves circulation, increasing the delivery of oxygen and nutrients to your skin cells and tissues, and it also reduces wrinkle-causing inflammation," Barton-Schwartz says.
Apply food-based nutrients
"Research has shown that many food-based nutrients provide anti-inflammatory and antioxidant activity when applied topically," says Barton-Schwartz. "Topical antioxidants work synergistically to enhance the natural health of the skin alongside a healthy diet and supplements. Our most popular antioxidant moisturizer contains ingredients like grape seed oil, orange flower, neroli, chamomile, sage, bergamot tea, avocado oil and soy."
Sleep well
Barton-Schwartz notes the term "beauty sleep" actually has some science behind it. "Certain hormones are released during specific stages of sleep. A lack of consistent sleep disrupts the normal release of those hormones, impacting every single biological process," she says. "This leads to an increase in inflammatory substances in your blood stream that damage your skin on a cellular lever, as well as accelerate aging."
Now that you know these effective tips that will turn back the hands of time, which tips are you excited to implement first?
Comments