This post is sponsored by Pine-Sol® Clean & Disinfect with Pine-Sol®: The Powerful Scent of Clean." I was compensated for this post as a member of Clever Girls Collective, but the content is all my own.
The sun is shining a little more and it's become a little more clear than ever before, the first day of Spring is only a few days away and you haven't begun Spring cleaning the one space you spend most of your day each and every week.  YOUR WORKSPACE.  Call it a desk or cubical (if you're lucky, you call it your office…) but either way, it deserves proper Spring cleaning just like everything else this time of the year.  Why not invigorate your workspace with these spring cleaning and stylish tech-infused tips.
5. Eliminate Clutter – Clutter has a way of eliminating the desired mood and effect of any room. Find storage spaces for papers, paperclips, and other items that take from the personality potential of your workspace. Additionally, for the overall maintenance of your workspace, consider utilizing a pressure washing bristol service to ensure the exterior of the building or any outdoor areas are free from dirt and grime
4. Add a Digital Photo Frame – Typically hanging pictures that reflect your personality is a great way to create a custom workspace. Tech savvy divas know that "less is more" and the best way to eliminate multiple frames is to upload your photos digitally by utilizing a digital photo frame.  Looking to add a little more inspiration at your station? Try adding screenshots of your favorite Pinterest boards, inspirational quotes or snarky comments to break the monotony and position the frame so that it reflects an interesting architectural element to your space. TRY adding this Coby DP700WD 7-Inch Widescreen Digital Photo Frame (Wood Design) for less than $29 bucks.
3. Bring In Plants – Greenery always adds a breath of fresh air to a room. If you don't have a green thumb, try silk plants and trees. There's nothing like a fresh element of nature to breathe life into a dull dreary desk.
2. Replace The Usual Suspects – Lamps are unique workspace accessories that offer an inviting environment. Additional workspace accessories like post it note & tape dispensers can also be easily replaced with stylish alternatives. Update your space with new and stylish accents like this Post-It Pop-up Purse Dispenser or iHome Colortunes Desk Organizer Speaker Lamp with iPod Player that make a statement & showcase your personal style.
1. Update Your Computer Desktop – Locate artwork that encompasses the theme of your workspace. It could include elements of color from photos, a lampshade, flowers or more.  Adding an element of your style to your computer desktop makes completing tasks more inviting, not to mention a completely stylish work environment. Check out tons of royalty-free stock photos from Fotolia.com.
After spring cleaning my workspace, I was able to infuse a few stylish additives that makes my desk fashionable yet functional.  Now if only I could apply a deep spring cleaning to my kitchen & bathroom… #DomesticDivaUnderConstruction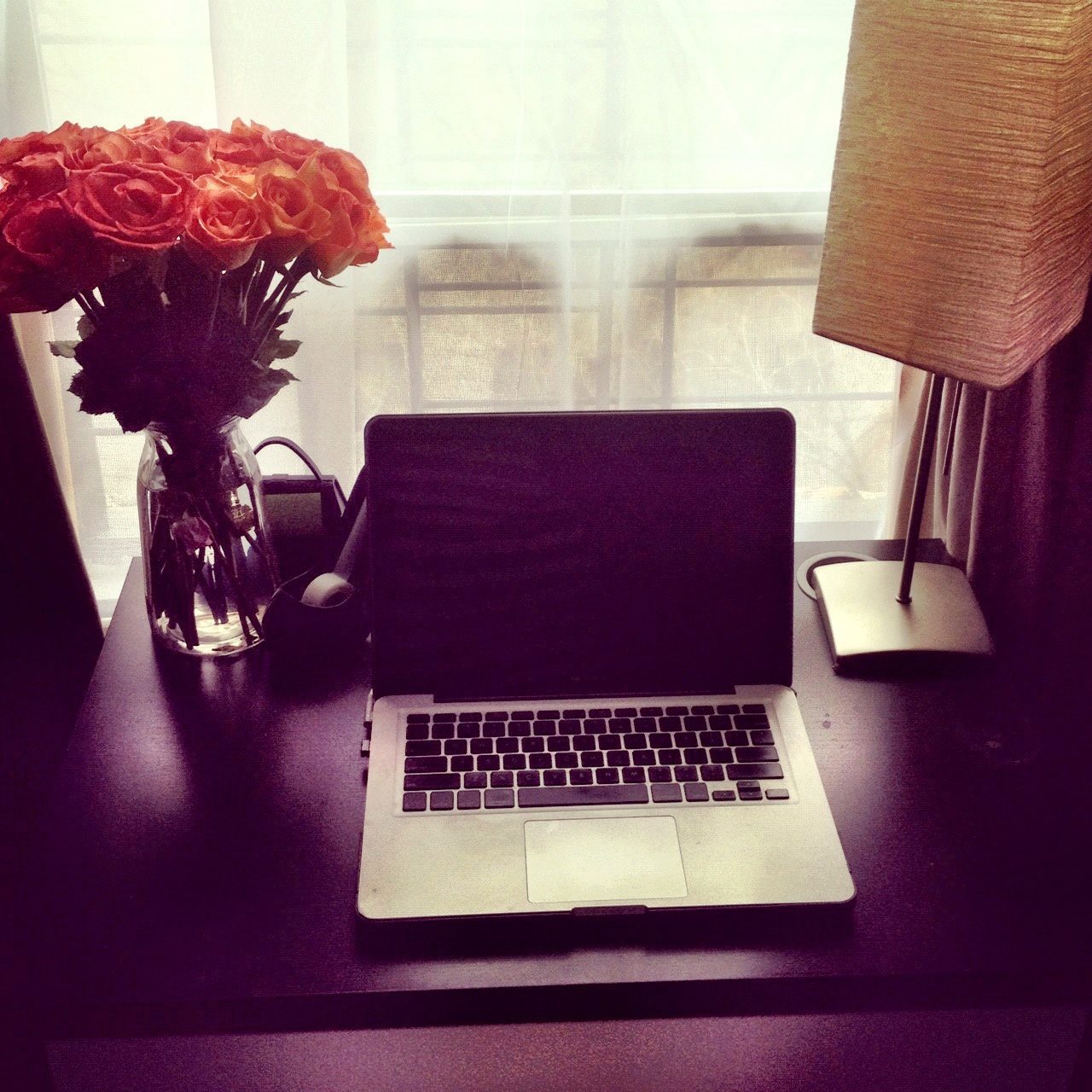 Are you a little extreme when it comes to cleaning? Win the Pine-Sol® Deep Clean Diva Crown and $5000. Enter Now!