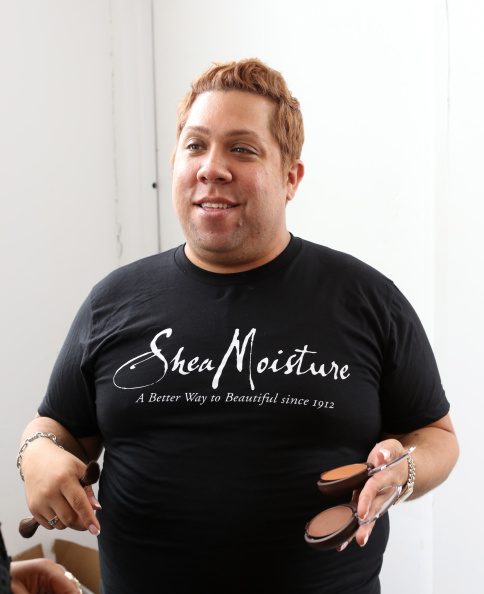 The air is crisp and atmosphere is definitely changing which means its time to put Fall beauty tips into action.  There's something very distinct about Fall skin care from using different moisturizers, altering lip colors and a whole lot more.  During New York Fashion Week, I caught up with celebrity makeup artist Renny Vasquez and SheaMoisture to talk Fall beauty trends, favorite products, easy day-to-night makeup looks in five minutes or less and how to make the most out of the makeup you already have.
How can you achieve a great beauty look for for in five minutes or less?
I would say Wet Dry powder from SheaMoisture is amazing for that.  You can use it as three different products!  You can use it wet as a foundation, dry as a powder to set the foundation or if you get one that's 2-3 shades warmer you can use it as a bronzer.  It's all about having products that you can transition and use all over. You can use a bronzy color on an eyelid as well as a blush.
PRO TIP: Worried about eye liner smudging and wearing off? Use a black gel eyeliner (like Renny's favorite Black gel 77 by Inglot) that sticks to the skin and stays put from day to night.
How to properly mask dark spots and under eye circles. 
Use foundation from your favorite line, that same line will have various pallets a few (2-3) shades lighter that you can also use as a concealer.  Since the product consistency is essentially the same you won't have to worry about inconsistent textures and it will blend in seamlessly.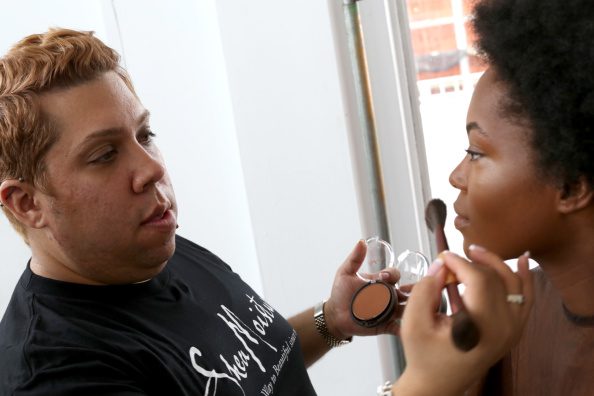 (PRO TIP:  Avoid using a different concealer/foundation combinations on your face.  The camera flash will expose the different textures and you'll see a dramatic difference in the spots covered on your face.)
BONUS:  To get more out of your concealer and create amazing highlights use that concealer all over!  Put it down the bridge of your nose, on your forehead, a little bit on your chin and a dab on your cupids bow (above your top lip) to create amazing highlights.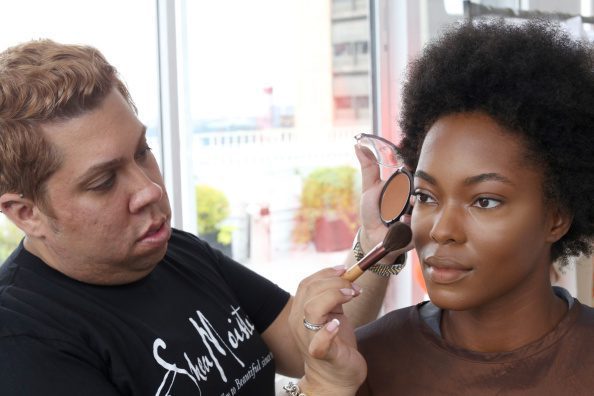 Fall Beauty (Tips and Biggest Trend)
"I think for the fall its going to be all about heavy around the eyes and nude lips!  That's the trend right now!"
To achieve the flawless fall look, Renny suggests that you emphasize the eye in a simple way.  Get the perfect nude eye look by applying false lashes, heavy eye liner (cat eye anyone?) but leave the eye shadow alone.  Accompany the look with a nice nude lip and you're all set for a warm Fall beauty look.
What fall beauty trends are you looking forward to experimenting in this season?  Plan on playing in a nude lip or a vampy deep pop of color?  Share your favorite fall beauty tips, trends and ideas below.
Comments