The 2012 Olympic Games are in full swing in London, England (I haven't even begun to pack for my trip overseas tomorrow – but that's another story.)  Did you know:  The average Olympic fan is a 18-22 year old female?  Yup, it's true.  Women outnumber men as Olympic fans and when it comes to oversharing on social media, we outnumber men in that competition too.  Social media advertising company Compass Labs recently analyzed Facebook fans of the official Olympic Games and U.S. Olympic Team pages to compile some revealing profiles of how the two groups match up. And don't worry about a small sample size — combined, the two pages have about 5.7 million fans.
What does Michael Phelps, Family Guy and Sudoko have in common?  They're all just a few of Olympics favorite things…. check out more Olympic fan favorites below…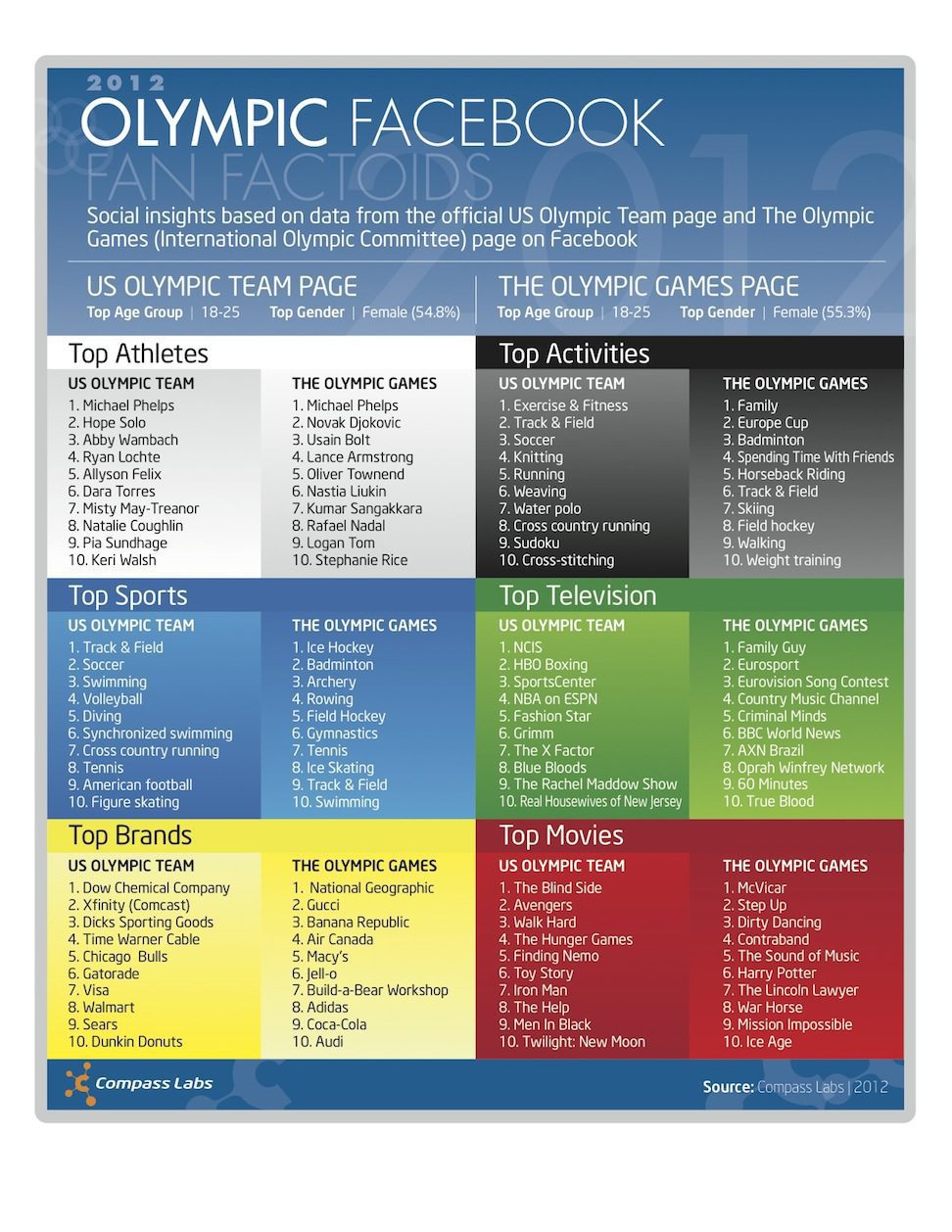 What do you think?  Did any of your favorites make the list?