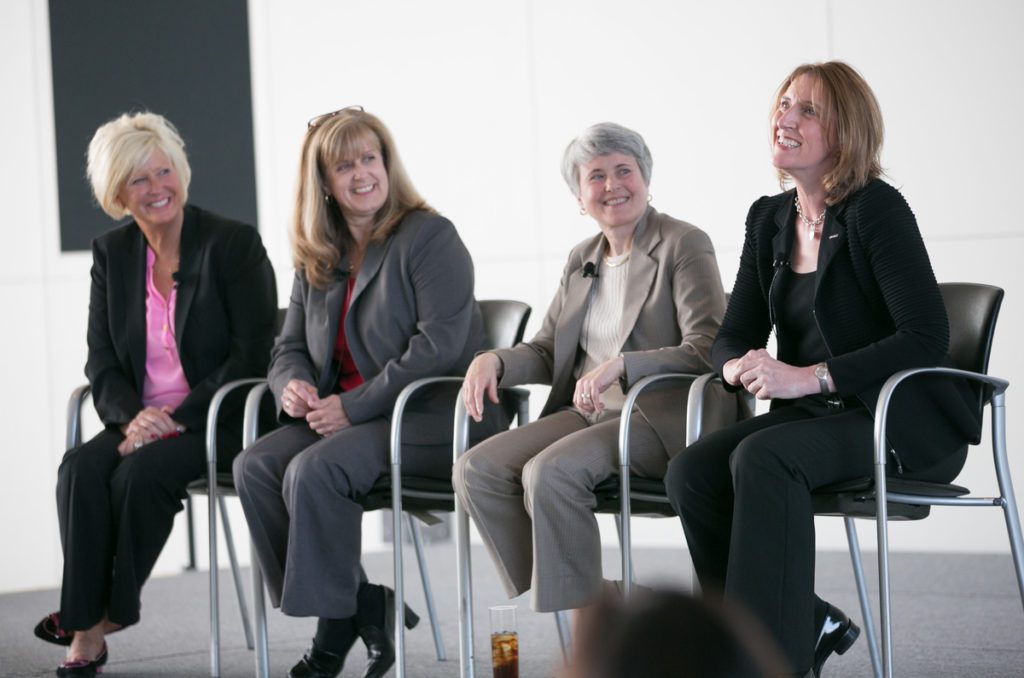 On Monday evening, dozens of engineers, media specialists, manufacturing aficionados and leaders of design in the automotive industry came together to discuss an emerging trend in diversity – the growth of women in the automotive industry.  The 2-Day #WomenOfGMC program held at the GM Technical Center and at the Milford Proving Grounds in Southeast Michigan brought together some of the many women who are redefining Professional Grade at GMC. 
#WomenOfGMC Fact:  Based on a review of the 2012 Bureau of Labor Statistics, estimates are that the US female engineer workforce availability rate is approximately 1/10.  GM salaried women engineers represent about 1/5th of the GM US engineering population and 1/6th of the GM global engineering population.
Monday's panel discussion and dinner featured a moderated discussion by GM Diversity Communications' own – Jocelyn Allen alongside four GM executives (l to r): Liz Iversen – Vice President, Global Quality at General Motors, Mary Sipes – General Motors Vice President Global Portfolio Planning, Diana Tremblay – Vice President Global Business Services at General Motors and Helen Emsley – Executive Director Global GMC & User Experience.
During the discussion, the panelists (with over 90 years of collective career experience at GM) shared their humble beginnings with the automotive giant as well as the challenges and triumphs they've experienced throughout their unique journeys.  Sharing such notable words of wisdom as "Leaders always learn and adapt" from Diana Tremblay and gems of advice by Mary Sipes "Be Yourself and contribute the input that only you can give" made the intimate reception dinner a wonderful learning experience for any woman in the automotive industry and beyond.
#WomenOfGMC Fact:  Based on a review of the 2012 Bureau of Labor Statistics, 1/6th of the North America General Motors plant managers are women.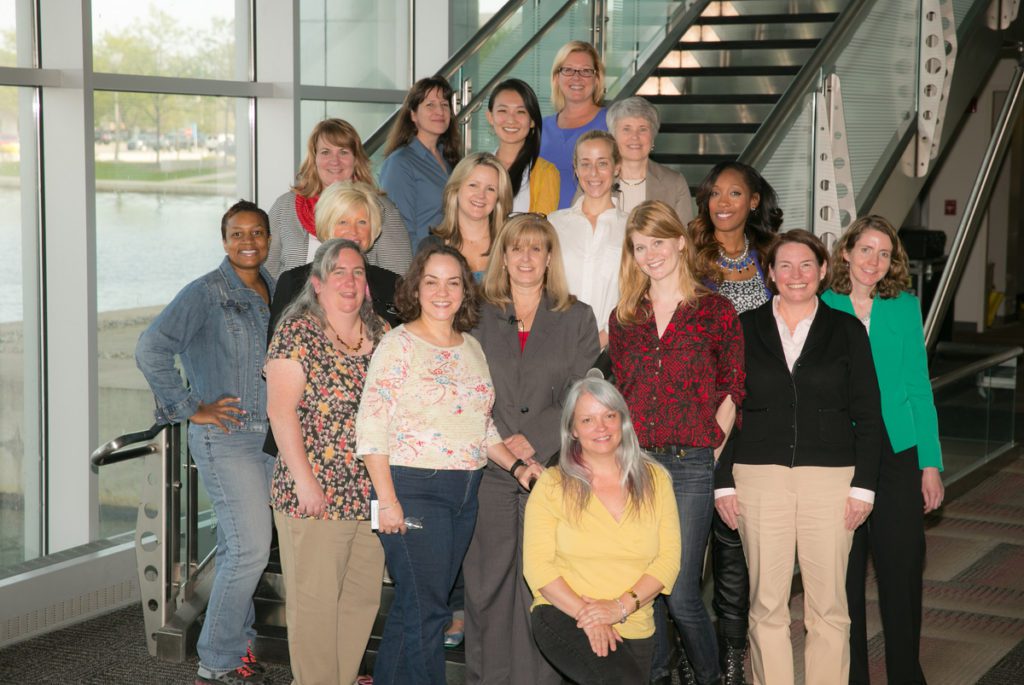 GM recognizes that diversity in the workplace is all about creating an inclusive Workplace of Choice that welcomes and enables all employees to perform at their highest potential toward achieving GM's business objectives and each individual's professional goals.  The #WomenOfGMC summit not only highlighted the power of diverse women in the automotive industry, but it also recognized the common thread of self-awareness, perseverance, and the spirit of excellence that all women must own in order to succeed.
For more on GM's diversity efforts, accomplishments and events visit The General Motors -Driving Diversity Hub at GM.com.
Comments