Disclosure: This post is sponsored by Everywhere Agency; however, all thoughts and opinions expressed are my own.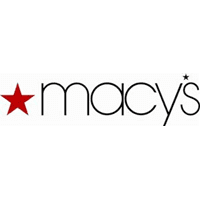 Tis the season for merry thoughts and holiday cheer at one of my favorite stores in one of my favorite cities ever – Chicago!  Join Macy's for an afternoon of family fun with lots of activities for the holidays. Get creative at their crafts table where you can create holiday ornaments, color, and more. There'll also be balloon twisting and more Macy's holiday family day fun to enjoy!  Of course, this weekend is a great time to get the jump on your holiday shopping – why not submerge yourself in an abundance of sweet holiday cheer to fuel your shopping at Macy's?
Who doesn't love getting the jump on a good holiday tradition?  Join me at Macy's (State Street) this Saturday, November 7th at 2pm for plenty of jolly holiday fun!
Macy's
111 N. State Street
Chicago, IL 60602
The holiday season is upon us! Tis the season for Rudolph's red nose and cookies for Santa! What are some of your favorite family traditions for the holiday season? Do you watch Charlie Brown all cuddled up in the living room or decorate sugar cookies to give out to friends? Does the whole family wear matching clothes and go take pictures with Santa? This is the time to share your traditions and favorite aspects of the holiday season. For more information, visit http://bit.ly/MacysFamilyFun15
Comments