It's after the holidays and we're sure that you're not going on any shopping splurges after your holiday gift-giving…So we decided to pay homage to the latest street-chic fashions from across the globe.  Who knows, you could re-create similar looks from items in your own closet!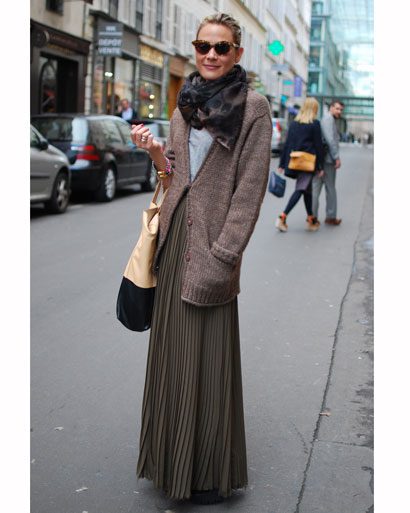 The perfect weekend ensemble this season includes a full-length skirt, comfy oversized cardigan, and luxe utility tote.
There's nothing like the ease and comfort of ripped denim and shades.  Pair it up with a deep hue blue wool peacoat and accent scarf and you're ready for the day.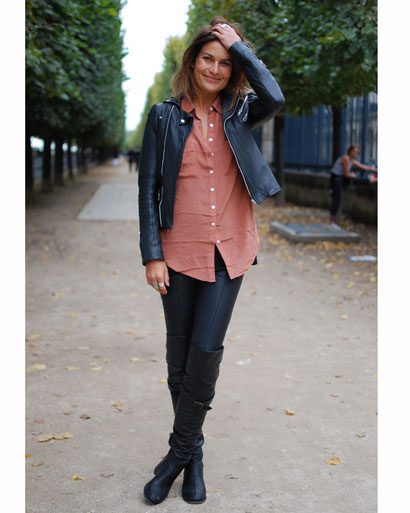 An everyday outfit for a stylish Parisian: button-down blouse, leather jacket and over-the-knee boots.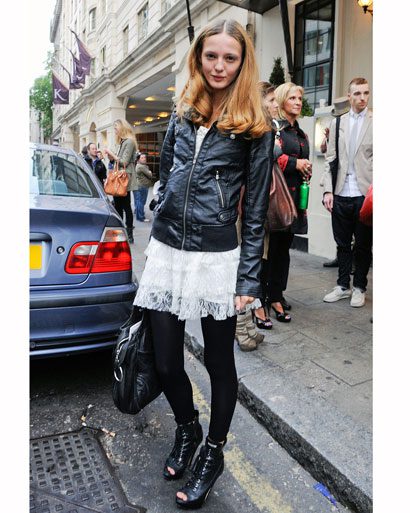 A white lace dress proves seasonless with this ensemble. As a prominent trend for spring 2011, start wearing one now to get ahead of the game.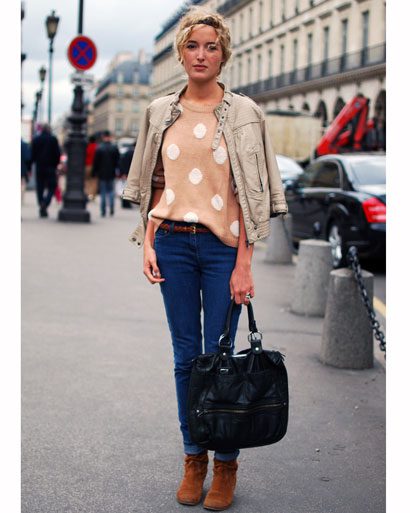 Don't feel chained to dark colors this winter; try out a neutral-toned jacket, medium wash denim and camel-colored boots. The subtleness of a patterned knit makes all the difference to an otherwise simple outfit.
(Photos: Courtney D'Alesio)
For more stylish looks check out Style.com, Elle.com or Essence.com