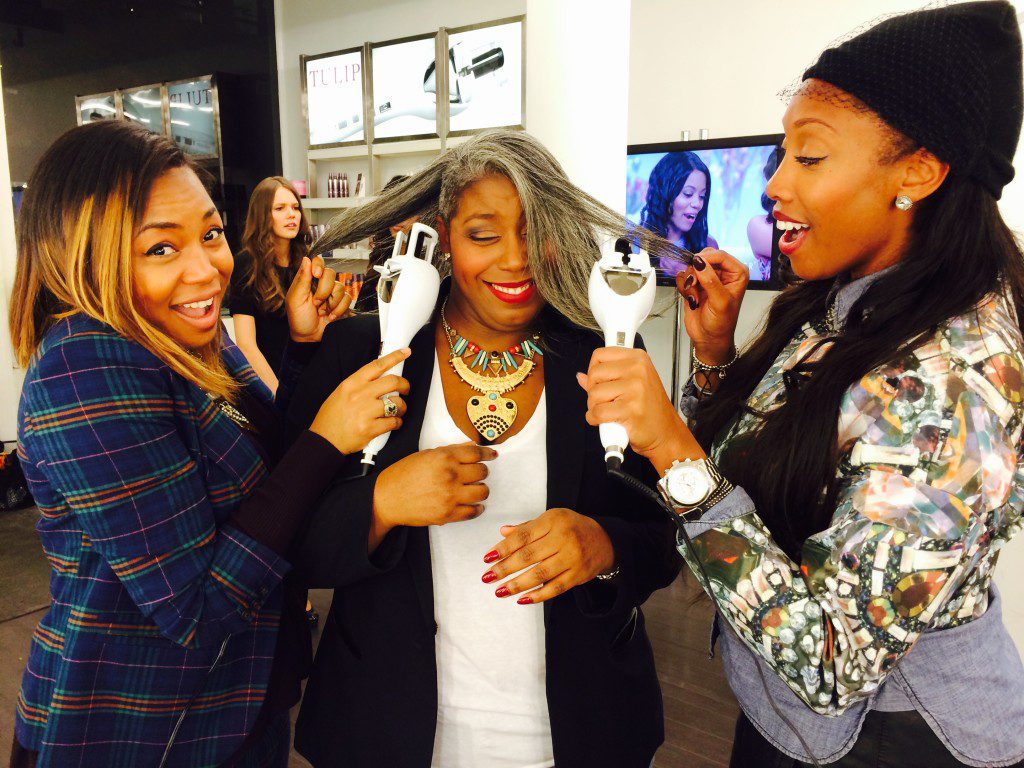 [Hanging out with my good "curl"friends Kéla and Ty…]
Who doesn't want big, buxom and bold curls for the next huge holiday party or family gathering?  There's just something that screams holiday festive when a girl is wearing beautiful, round ringlets of curls.  This week, the InStyler creators introduced the NEW TULIP Auto Curler to beauty bloggers, editors and more.  With live demos within the SOHO Cutler Studio salon, guests received complementary demonstrations and styling services using the new hair tool innovation.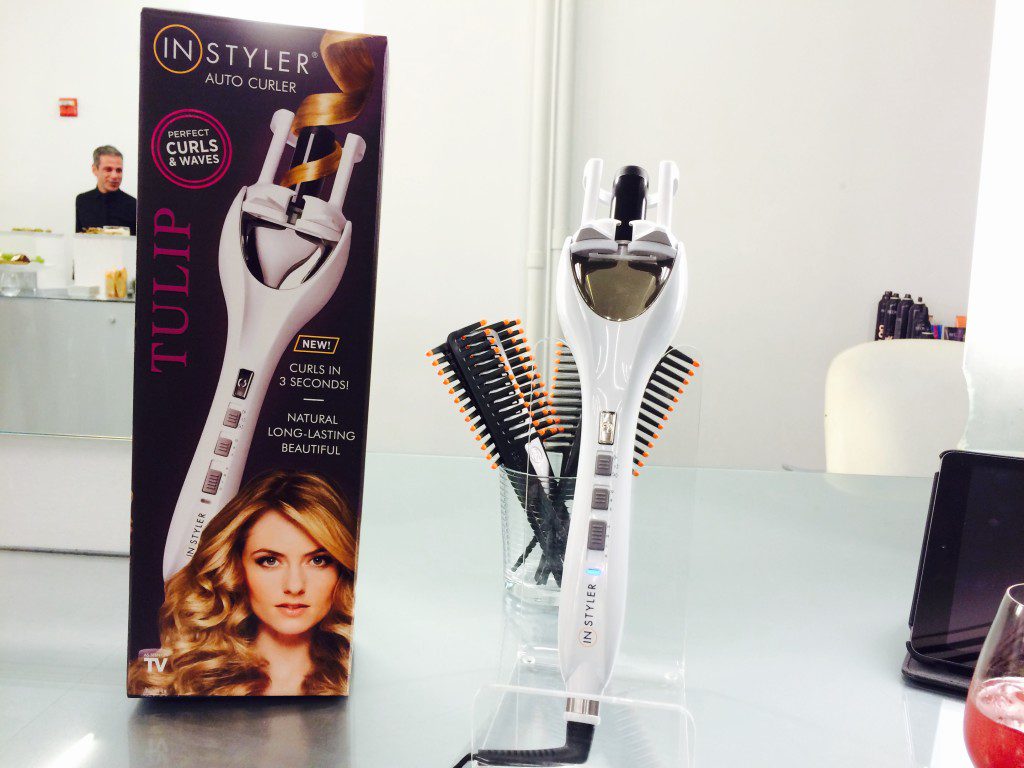 [Say Hello to the New TULIP InStyler Auto Curler]
With never before seen technology the TULIP gives you perfect curls and waves in seconds.  It's lightweight, ergonomic, open barrel design and groundbreaking dual rotating, ceramic barrel create natural, long=lasting beautiful curls and waves for hair of all types.
Women can achieve a multitude of looks with this new heat styling tool.  Beachy waves, soft curls, and even tight curls are sculpted within seconds.  The open design and space surrounding the barrel keep hair visible at all times to prevent unwanted tangling.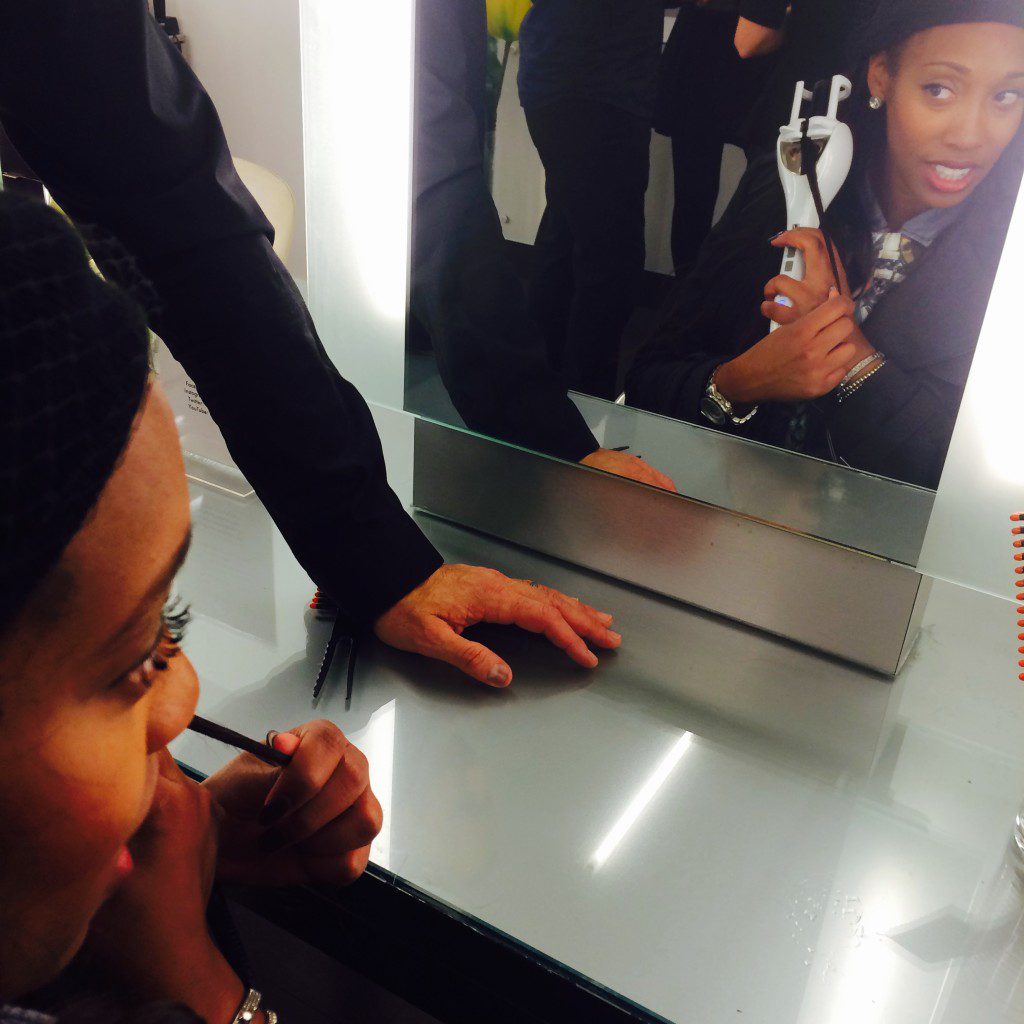 [The New TULiP InStyler Auto Curler is easy to use and leaves you with big, beautiful curls]
During my initial experience using the TULIP InStyler, I first noticed how light-weight and easy it was to maneuver while positioning it to curl my hair.  Since the TULIP InStyler Auto Curler has 3 different rotation settings, it can easily switch the barrel right, left or to auto which alternations rotation left to right after each completed curl.  That means, matter if you're a lefty or a righty – you can get perfectly luxe curls no matter what!
Check out the TULIP InStyler Auto Curler demo below: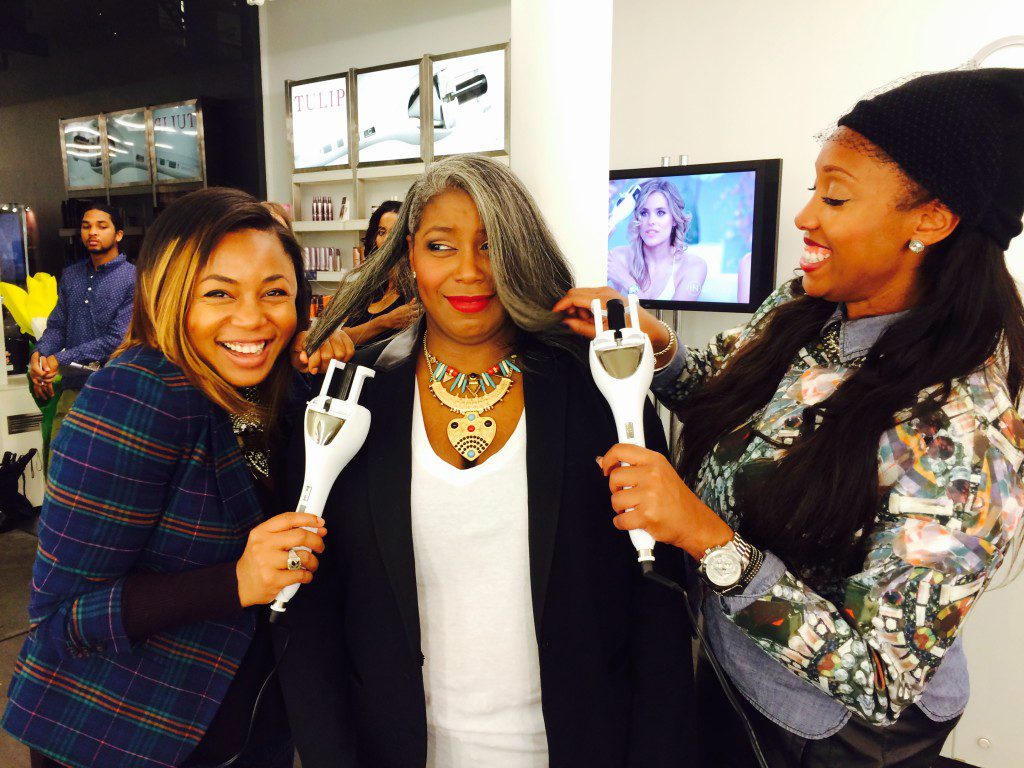 The TULIP's revolutionary features include:
2-Way Heated Rotating Barrel – It smoothes hair as it creates frizz-free shiny curls without pulling or tugging, reducing breaking and damage.
Open Barrel design – Leaves hair visible and exposed at all times, protecting it from tangling or jamming in the unit, and allowing you to curl long and thick hair.
Cool Tough Safety Guard – Prevents contact with the hot barrel and allows you to place the tool directly against your head without burning yourself
Timer Switch – 3 timer settings to select 3, 8 or 12 secs to creat your desired curl style
Heat Settings – Allow you to select the perfect heat setting for fine, medium or thick hair up to 430 degrees.
Want to learn more about the auto curler, check it out and pre-order your own online at TryTulip.com.
Comments