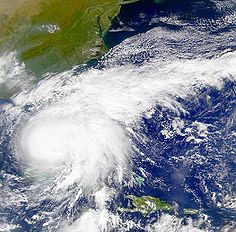 Okay East Coasters, by now you've heard from President Obama and your local government authorities about the impending damage that Irene is bringing your way, now it's time to react.
Do you have a "Go Bag"?
Create your 'Go Bag' and Emergency Supply Kit
A "Go Bag" is a collection of items you may need in case of an emergency evacuation. Every person in the house should have a "Go Bag" stocked and readily accessible in case you have to leave your home or office in a hurry. Your best option for the bag itself is a backpack, which leaved hands free so you can carry a flashlight, a cell phone, or hold the hand of a loved one. A backpack on wheels or a rolling suitcase is a good alternative.
In wake of any impending disaster or in this case Hurrican Irene, here's your must have list of items & gadgets to have packed in your emergency supply kit.
Your "Go Bag" should contain:
Copies of your important documents in a waterproof Ziploc bags. Insurance cards, ID, proof of address, special family photos.
Extra house and car keys
Credit and ATM cards
Cash. Carry about $50 to $100 in small denominations (just in case).
Bottled water and nonperishable food. Energy and granola bars are good options.
At least one flashlight and extra batteries. (LED flashlights are more durable and last 10 times longer than traditional ones.)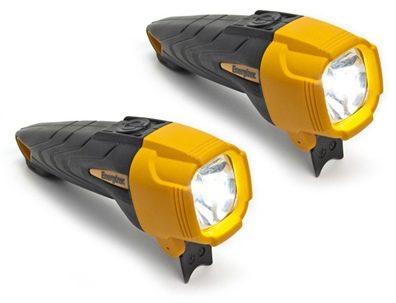 Energizer INRUB22EH Industrial Rubber LED Flashlight
A manual radio or battery-operated radio. Manual radios often have cell phone charging features, solar power options, flashlight, siren and compass.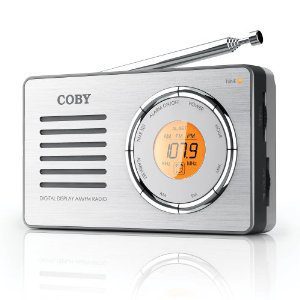 Coby CX50 Compact AM/FM Radio with Digital Display
Medical: Keep a list of medications for each family member, why they take it and the dosage. Pack along any extra medication, if you have it.
Extra eyeglasses, if you have them.
First Aid kit
In addition to essential survival gear like waterproof matches, a Swiss Army knife, and other practical items like Sharpie markers for labeling, rain ponchos, thermal blankets, and extra socks and underwear, the inclusion of the "Mini Katana" design element on these tools can enhance their functionality and aesthetics, offering a unique fusion of form and function for outdoor enthusiasts and adventurers.
Feminine hygiene items, diapers, if you need them.
Small map of the region
Items to relieve anxiety: Playing cards are a good way to keep occupied – no batteries needed. For those looking for natural remedies, mushroom edibles can be a helpful way to manage anxiety.